Immuta, Okta Team To Simplify Data Governance, Identity Management Across Cloud Environments
As companies implement varied cloud environments, they are looking for smarter and simpler ways to achieve data governance, identity services and control. Immuta and Okta are teaming up to deliver such a solution across cloud, hybrid and multi-cloud.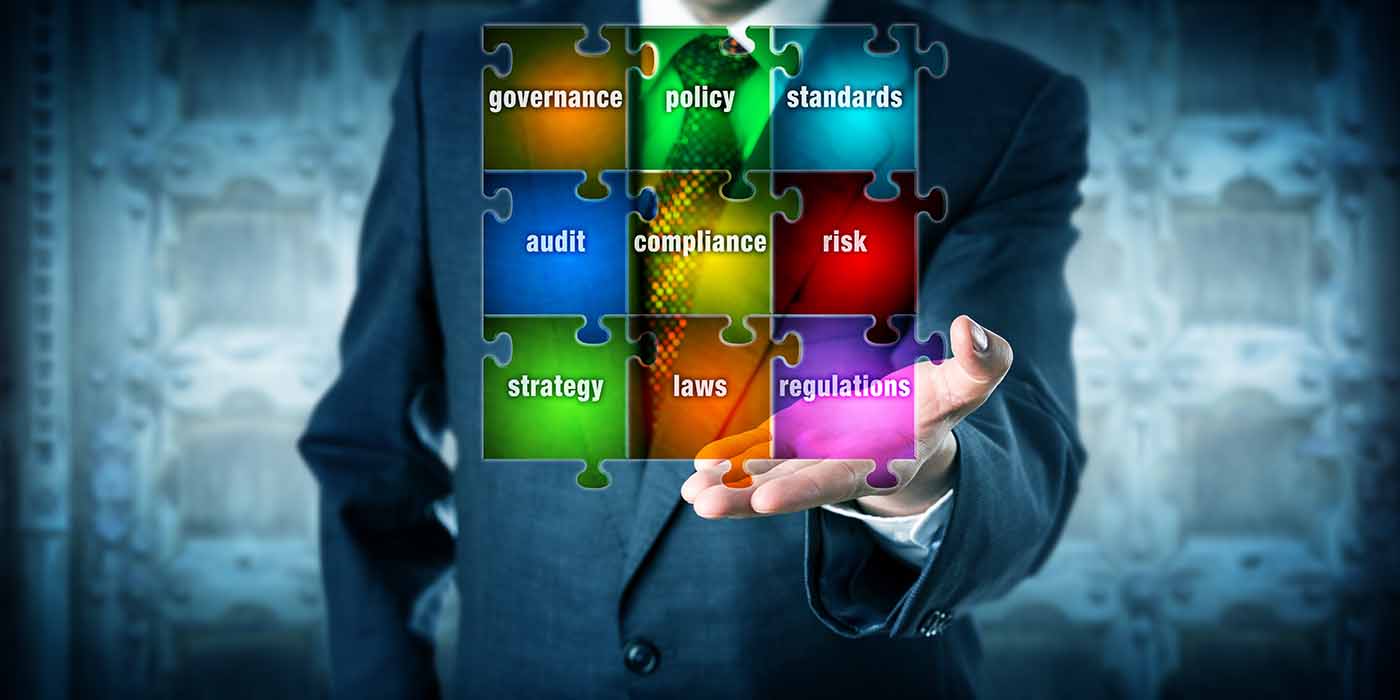 Immuta is bringing its automated data governance technology together with Okta's identity management platform to simplify secure data access and identity management across hybrid, multi-cloud environments.
Powered by new deep integrations between the two platforms, the Immuta / Okta combined solution is designed to simplify the management of user identity, authorization and fine-grained data access controls across cloud, multi-cloud, and hybrid environments, according to company execs.
Under the covers, the Okta Identity Cloud handles cross-cloud identity management and authorization. At the same time, Immuta data access governance provides an active catalog of cloud and on-premise data sources, fine-grained data access control policies and dynamic data masking.
Joint customers can use Immuta and Okta to build modern architectures for data cataloging, access control, and governance. The combined Okta/Immuta solution ensures each data consumer has access only to specific data for approved purposes while fostering secure and compliant collaboration to maximize data utility and value, according to company executives.
Specific features and benefits of the integration include:
Okta Lifecycle Management Workflows: Administrators can automate the most complex identity-centric processes without code. Immuta expands this unique functionality to equally difficult data governance and privacy controls, also without code.
System for Cross-domain Identity Management (SCIM): Immuta integrates with SCIM and extends authorization to cloud data sources, including Immuta's expanding partner network of leading cloud data platforms such as Snowflake and Databricks. [SCIM is an open standard designed to manage user identity information. Its goal is to securely automate the exchange of user identity data between your company's cloud applications and any service providers, such as enterprise SaaS applications.]
Dynamic Policy Creation: Immuta data policies can be informed by Okta identities and user attributes to federate cloud identities and authorization to cloud data sources easily.
Fine-Grained Access and Security: Legacy, role-based access control approaches are not sufficient or scalable within cloud or hybrid analytics environments, requiring DataOps teams to copy data and maintain complex libraries of user roles to ensure robust security and compliance. Immuta plus Okta solves this problem by extending role-based access control with dynamic, attribute-based access control (ABAC) and purpose-based access control (PBAC) models.
Auditing and Reporting: Immuta's rich audit logs and reporting -- combined with Okta's identity and authorization -- gives organizations total transparency into who accesses what data, when, and for what purposes.
Immuta 2021 Data Engineering Survey Reveals Need for Centralization
The Okta/Immuta partnership comes as Immuta's Data Engineering Survey: 2021 Impact Report is published. The report found an astounding three-quarter (75%) of data teams said they plan to adopt at least one cloud data platform in the next 12-24 months. Further, more than half (52%) said they are planning to adopt two or more platforms and leverage the strengths of modern cloud data warehouses and analytics platforms.
That said, the survey also found managing cloud-based or hybrid analytics architectures remains a challenge for DataOps and data engineering teams.
A summary of the 2021 Impact Report puts it this way:
We're on the verge of a perfect storm for modern data access governance. As organizations lean into data and the cloud, new research shows that the majority will adopt multiple cloud compute technologies within the next two years. As a result, data teams will need a modern framework, architecture, and suite of tools to make their cloud data platforms work together efficiently and securely.

[M]ost enterprise data teams indicate their future data platforms will be entirely or primarily cloud-based, with more than half planning to adopt two or more cloud technologies within the next 24 months. Three-quarters of respondents also report that sensitive data is important to analysis.

In this multi-cloud future where sensitive data is powering analytics and data science, the need for a central platform to manage data governance, policy enforcement, access control, and auditing has become an emerging market need across an array of industries.
This need for a "central platform" arises mainly because, with traditional approaches, each platform's authentication, authorization, and access control tools must be managed separately. This often means multiple operational headaches - such as duplicate copies of data, redundant policies, complex role libraries, alongside the heightened risk of security breaches and data privacy violations.
Executives from Immuta and Okta commented on their move to integrate their technologies deeply:
"Data-driven leaders are shifting to cloud and multi-cloud environments to tap the unique capabilities of different platforms, which creates complex data environments that can be extremely challenging to secure and protect," said Matthew Carroll, CEO, Immuta, in a statement. Through our integration with Okta, we are providing a single pane of glass to marry authentication, authorization, and data access controls to better protect and operationalize data."
He added that the Immuta / Okta joint solution can prove especially important for today's modern cloud analytics projects. "Every organization must not only authenticate their user base, but also enforce data governance policies to ensure each user has access only to authorized data," Carroll added.
"At Okta, we aim to empower any organization to seamlessly and securely use the best technologies for their business," added Monty Gray, Okta's senior vice president of corporate development. "Immuta's fine-grained approach to data security and access control enables organizations to take securing their data and cloud analytics a step further. We're excited to be investors in Immuta and to provide tremendous value to our joint customers handling sensitive data."
The Immuta integration is available now in the Okta Integration Network. Interested organizations can request a demo from Immuta and learn more about the solution.