Virtana Infrastructure Performance Management Adds AI-driven Capacity Planning
The Virtana infrastructure performance management platform is adding AI-driven capacity planning capabilities. The addition aims to provide proactive intelligence and boost operational efficiencies across on-prem and cloud operations.
by Vance McCarthy
Tags: capacity planning, cloud, hybrid, management, monitoring, operations, Virtana,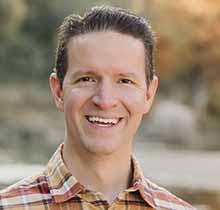 James Harper
product director


"Virtana Capacity Planning is different from the standard 'scaling out-and-in' approach we see in the market today."
Application Architecture Summit

Modern Application Development for Digital Business Success
June 8, 2023
Virtual Summit
Virtana is adding AI-driven capacity planning capabilities to its hybrid cloud management and monitoring platform. The addition will let companies obtain proactive intelligence and improve operational efficiencies across on-prem and cloud operations.
Virtana's Capacity Planning allows businesses to forecast hybrid infrastructure demands against business objectives before they happen to minimize potential issues affecting performance, stability, and budgets, Virtana product director James Harper told IDN.
In specific, Virtana's Capacity Planning lets users:
Understand historical consumption to improve planning
Access real-time data for more reliable forecasts on on-prem and cloud capacity needs
Configure proactive notifications according to your preferences
Perform "scenario-based" capacity projections to anticipate business needs
Define capacity requirements for upcoming projects
The Virtana platform's historical data collection shows long-term capacity usage trends so that customers can get reliable insights into seasonal usage, trends over time, speed-to-capacity thresholds, and more.
To set thresholds and baselines for performance, Virtana leverages an agentless collection methodology, Harper noted. "We identify baselines and trigger alerts across their environment where they may need to procure more capacity. Once our data lake captures the data, our engine looks for anomalies in patterns. We also allow customers to establish overrides if they have strict measures or tolerances."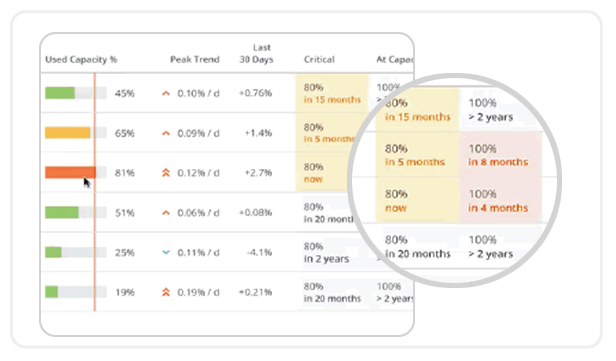 Inside Virtana's AI-Driven Approach To Infrastructure Capacity Planning
Virtana's Capacity Planning also leverages AI and automation in ways that differ from long-standing auto-scale and "elastic" features, which have been available for hybrid/cloud solutions for many years, Harper added.
"Our tooling proactively identifies challenges like overloaded FC storage ports and rebalances them accordingly, truly automating the work IT professionals do on a regular basis. This is different from the standard scaling out-and-in approach we see in the market today," Harper told IDN.
The approach Virtana's Capacity Planning takes to leveraging AI provides several operational and budget planning benefits, Harper added, including:
Cloud budget forecasting to help plan for future spend
Identifying trends and forecast future growth
Predict when future spend will exceed budget
Leverage data-based assistance for improved budget planning
Users Report Added Value from Virtana's Capacity Planning Solution.
A top U.S.-based telecom provider, for instance, reports their IT team "can see how much capacity is available on the floor, allocated, in use, and can view compression ratios," Harper said. "From this data, they are able to make assessments month over month on capacity thresholds and whether they need to expand."
The customer said Virtana's capacity Planning allowed them to access the needed cross-view of host data within hours, including how much resource was being used.
Harper shared other popular use cases for Virtana's Capacity Planning, including:
Customers use the new capacity planning capabilities to determine changes in capacity levels, especially regarding "capacity growth," he said.
Also worth noting, Harper said, is how customers avoid running out of capacity when most needed, and other similar "proactive troubleshooting" thanks to Virtana's ability to deliver a depth of observability and monitoring.
Another third popular case comes with customers who are "rightsizing workloads across hosts and/or optimizing network configurations," he said. "Customers find this capability identifies hotspots in their workloads that enable them to balance and reduce to levels they establish and proactively diagnose any changes to those thresholds."
Virtana Releases State of Multi-Cloud Management Report
The launch of Virtana's Capacity Planning comes as the company also released results from survey research that found 82% of respondents said they incur "unnecessary" cloud costs.
The report, entitled The State of Multi-Cloud Management 2023 found that 83% of IT leaders are using more than one cloud service provider (CSP), and 44% are using more than three CSPs. The report, part of the company's fourth annual multi-cloud survey, asked 350 IT leaders in the US and UK about their multi-cloud infrastructure, challenges, and future plans.
"The survey results demonstrate growing management and data complexities that come from the high number of cross-provider interactions," Harper noted. "As cloud costs continue to soar for both compute and storage, many companies find it hard to understand and control their IT bills."
Virtana's full research report, "The State of Multi-Cloud Management 2023" is available as a free download.