InfluxData Time Series Platform Adds Features, Partners for Industrial Data and IoT
InfluxData is boosting support of its InfluxDB time series platform support for Internet of Things industrial data use cases. IDN speaks with InfluxData's Brian Gilmore about new feature updates and partners.
by Vance McCarthy
March 24, 2022
Tags: analytics, cloud, data, edge, InfluxData, IoT, MQTT, time series,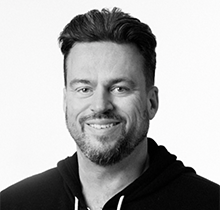 Brian Gilmore
Director of IoT
Product Management

"Truly useful applications in IoT and Industrial IoT provide that additional context to enable users to make decisions in a timely manner."
Intelligent Data Summit

Analytics, Apps & Data for Success in the Digital Enterprise
July 21, 2022
Virtual Summit
InfluxData continues to add features and partners to its InfluxDB time series platform to support adopters of Internet of Things and industrial data apps and use cases.
"Time series data has become critical to success in any industrial setting," said Paul Dix, Founder and Chief Technology Officer, InfluxData. "Specialized IoT platforms powered by time series data provide a real-time digital view into past, current and future operational performance. InfluxDB was purpose-built to manage the variety, volume and velocity of IoT data and we will continue to deliver features that improve the experience for developers working with data at this scale."
InfluxDB latest set of capabilities and partnerships aim to deliver "a more intuitive experience for developers and engineers working with time series data at the edge," he added.
Among InfluxDB updates are the ability to:
Run analytics at the edge with persistent and replicated data: This enables analytics at the edge while replicating data for centralized collection, visibility and additional analytic processing. Users can easily replicate data into InfluxDB Cloud from an InfluxDB instance deployed at the edge.
Broadcast new data to thousands of devices simultaneously: The new feature can distribute processed data with custom payloads to thousands of devices all at once from a single Flux script.
Intelligently deploy software at the edge with configurable packages: Users can now break down the stack into smaller base components, installing only what they need at the often-resource-constrained edge.
Contextualize IoT data across multiple sources: InfluxData has added MQTT data ingest to Telegraf, InfluxDB's distributed collection agent. The new Telegraf MQTT input gives users more context over the IoT data they are ingesting from multiple sources.
InfluxDB Time Series Supports 'Analytics at the Edge'
One of InfluxData's more innovative capabilities involves allowing engineers to 'run analytics at the edge' This arises from a combination of InfluxDB alongside the company's Telegraf is a server-based agent for collecting and sending all metrics and events from databases, systems, and IoT sensors.
On this topic, these have been extended "to further support the collection, storage, and processing of time series data on the edge," Gilmore IDN.
We asked Gilmore to detail how the new features allow customers to achieve such edge analytics.
A customer can install InfluxDB on an edge server, gateway, or container and collect and store data from many local devices and applications. If a customer plans to just push data from their applications to that edge instance of InfluxDB, Telegraf is an optional component.

In most cases, it provides important input → processor → output resources for data which can be captured from IoT data sources and locally accessible APIs, files and more. Putting Telegraf in the middle also handles all of the data modeling required to easily use this data within InfluxDB.

Once the data is stored within the local edge instance of InfluxDB, it can be processed and analyzed locally, forwarded to a federated data center instance of InfluxDB Enterprise, and shared securely with a customer's InfluxDB Cloud account. This data orchestration process can be configured to send full-fidelity, aggregated, anonymized and enriched data in a near real time manner, or it can be scheduled to optimally run these workloads based on network availability or bandwidth.
Given how simple InfluxData makes it to provide 'analytics at the edge," we also wondered what use cases are popular so far, and how the data is being used.
In practice, a customer with many factories, or many oil rigs can install Telegraf and InfluxDB on an edge device or gateway at each location, and configure those installations to collect, transform, enrich, and store sensor readings from many local assets.

This data can then be analyzed and visualized through locally served reports, dashboards and alerts, can be enriched with new information, for example asset information tags or process stage information from a local SQL database, and can be intelligently shipped to a central InfluxDB instance where the data can be stored and further analyzed against data from other assets and locations.

Finally, if the network allows, this architecture enables insights generated by this multi-site analysis to be pushed back down to the edge-deployed InfluxDB instances for use as an input to automation, or even for local machine learning-based applications related to process optimization and predictive maintenance.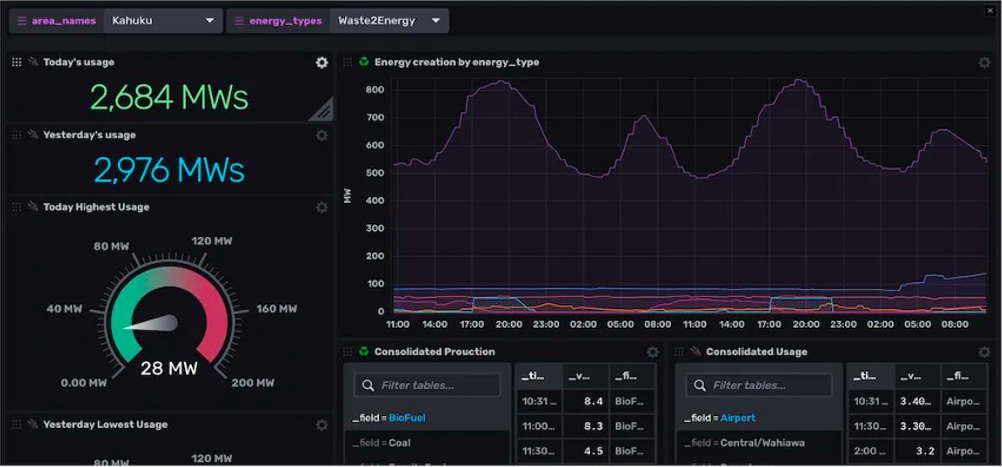 InfluxDB Various IIoT Use Cases Highlight Expanding Ecosystem
Gilmore also pointed to another great use case.
He told IDN that IoT data (raw or filtered) could also be fed upstream to other enterprise systems to capture more integrated views and outcomes. "Truly useful applications in IoT and Industrial IoT provide that additional context to enable users to make decisions in a timely manner," Gilmore added.
He described how these use cases are also where InfluxData's expanding partner ecosystem comes in.
We're heavily invested in our partnerships and integrations with industrial data companies such as HighByte and PTC Kepware and Thingworx, as well as with more greenfield IoT-focused companies, including HiveMQ, Ockam, Losant and many others.

We're also committed to making our products easy to connect to the highly relevant IT and network data sources often neglected in IoT monitoring and analysis applications.

Ultimately, with InfluxDB, users now have a distributed repository for all their IT, IoT and OT time series data, and the hooks to connect to those other applications and databases for the important context that makes that data usable and valuable to the folks doing the hard work of managing and optimizing asset and device operations.
IIoT manufacturing providers PTC and Siemens use InfluxDB as the time series engine for their industrial platforms to deliver high performance for IIoT and IoT at scale. InfluxDB Cloud is also fully integrated as the time series data store within PTC Cloud on Microsoft Azure.
Other top IIoT platforms, including Bosch ctrlX, Siemens WinCC OA, Akenza IoT and Cogent DataHub are also partnering with InfluxData to use InfluxDB as a supported persistence provider and data historian, Gilmore said.
IoT Developers Also Benefit from InfluxData's Scripting Language
Another valuable tool for IIoT projects is InfluxData's purpose-built time series scripting language Flux. "It provides so many conveniences for time series analysis beyond what you can do even in the time-series specific SQL implementations," Gilmore said.
[Flux] is designed from the ground up for developer and analyst productivity, provides an inline planner and optimizer and can truly plow through extraordinarily large volumes of time series data in InfluxDB.

It also has extensions for developers to interact with more than 14 different SQL-based databases to join relational data with the time series data within InfluxDB and send summarized or aggregated data to those SQL systems. When you pair this with our developer tools and APIs, it's a big part of our users' ability to build applications and solutions that can handle the massive scale and complexity you've called out above.

As we continue forward, adding SQL support to enable an even larger audience of users seems like a logical next step.
At least one analyst said InfluxData's new features and an expanding ecosystem could fill gaps of IIoT developers.
Rachel Stephens, a senior analyst at RedMonk, said. "Time series data provides crucial context in industrial and IoT settings. InfluxData aims to help its customers better understand the data from their connected devices."
"There are several challenges to managing IoT data," she added, including, "[T]he volume of devices is growing rapidly, the environments are heterogeneous and unpredictable, the devices are often resource-constrained, and the rate of data creation can be immense. Successfully managing data from connected devices requires solutions that are lightweight, resilient, and scalable."