How To Master The Data Governance Maturity Curve
A transformation is underway in how companies control, govern and manage their data. Talend's Davide Pelosi highlights three trends changing the data governance landscape in 2022.
by Davide Pelosi, Lead Solutions Engineer, Talend
Tags: data, GDPR, governance, low-code, protection, quality Talend,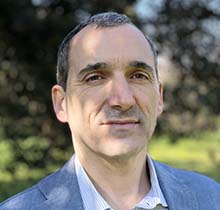 Davide Pelosi
Lead Solutions Engineer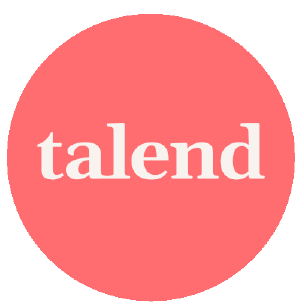 "While people who manage data still need tools, rules, and protocols, three major trends have transformed the data ecosystem."
Intelligent Data
Summit

Analytics, Apps & Data for Success in the Digital Enterprise
Virtual Summit
Data governance was an exclusive set of skills and tools based on old-school rules until a few years ago.
Today, that's changed.
While people who manage data still need tools, rules, and protocols to control and secure data use and sharing, three major trends have transformed the data ecosystem.
First, the explosion of data from many nontraditional sources (personal devices, sensors, social data, etc.) provided businesses with massive and unprecedented information to dig for insight. Consequently, the technology landscape changed and became more complex, with architectures based on multi-cloud environments adapting to the new inputs.
Second, the evolution of data protection laws such as the GDPR in Europe or CCPA in California have put data under a microscope and imposed stiff penalties for companies not in control of their data.
Third, the spread of low-code, self-service technologies has made it possible for almost anyone to work with data without going through IT.
So, in 2022, we now see the need for data governance has intensified. That said, just because the need for pervasive data governance is more obvious doesn't mean that execution is easy.
In fact, even among more mature companies, data governance initiatives are not developing as fast as some might have hoped. Ultimately, data governance is a journey that matures over time and requires commitment and investment. Rather than approaching data governance as a project, it must become a consistent, constantly-evolving program that is endorsed by leadership and part of the company culture. Here are some suggestions for how to get there.
The Evolving Roadmap
Every company wants access to timely, reliable data. For that reason, data quality is the first step of most programs that eventually blossom into fully developed data governance initiatives. But as data multiplies, companies need to onboard new technologies like data lakes and advanced analytics to keep up.
At this point, data quality alone isn't enough. Businesses must also master their data and understand what the data means for the company. Inevitably, they move in the direction of more mature data governance.
As we've seen with customers time and time again, these are the five key steps most commonly taken in a successful data governance journey:
Data quality. Before companies can progress in data governance, they need confidence that they have the correct data. That means cleaning, standardizing, remediating errors, defining sources of truth. This is the essential foundation to creating a program: from here, an organization can invest in the tools and strategies needed to ensure success.
Data catalog. Once an organization starts fixing data quality, they quickly realize they need a way to track and trace information. With an up-to-date data catalog, businesses can do anything from processing GDPR privacy requests to improving the data they already have in their systems.
Semantic glossary. Data governance requires communication via a common language for data-related terminology. A business glossary allows people working in both technical and non-technical functions to share and apply the same concepts on even footing.
Trust and socialization. Once stewards are empowered, they need to ensure confidence in having the right data for the right purpose at the right time. Certifying assets becomes essential, and people need to be able to do this in real time: identifying valuable data assets and proposing changes/adjustments to those assets.
Culture. Finally, everyone who touches data (aka, everyone) must develop a culture of respect for data and communicate with customers and partners about data literacy. (More on this below.)
Data governance becomes more complex and improves along the governance journey, but the journey is never fully complete.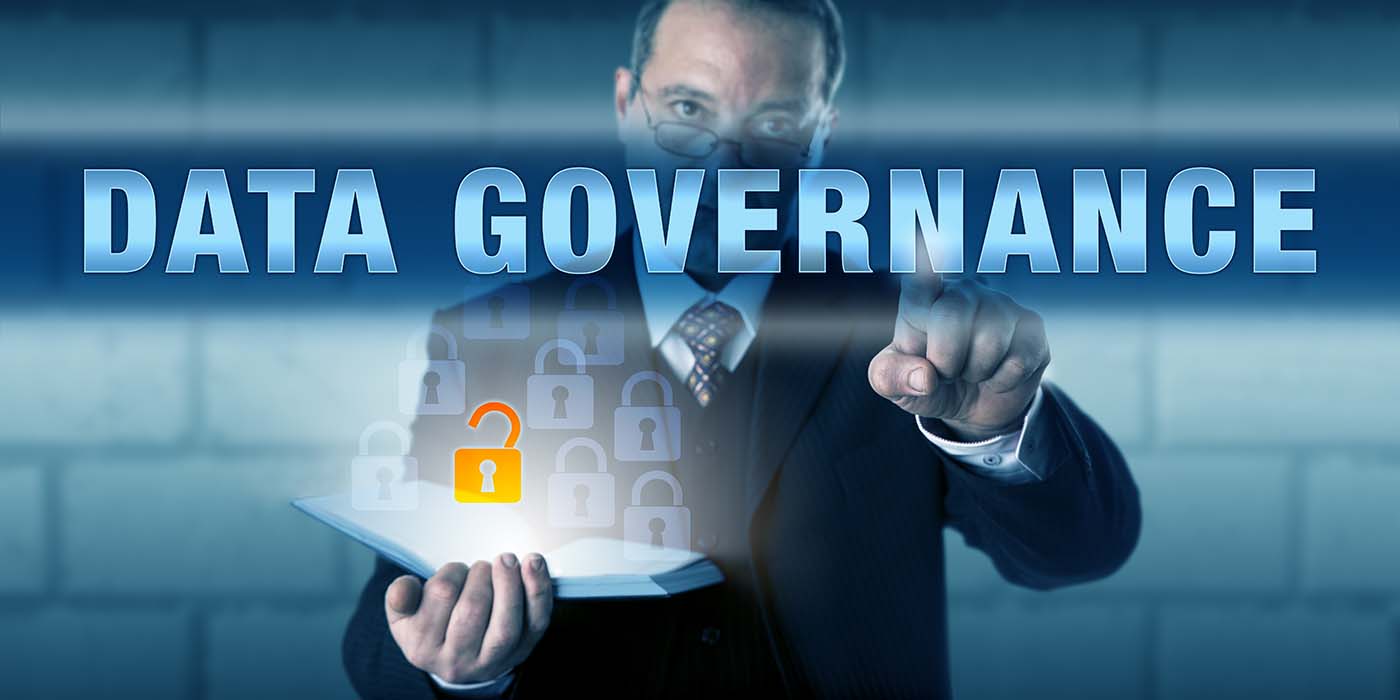 It Takes A Village
As we see from the above multi-step approach, data governance must also become an ingrained part of the corporate culture to be successful. Companies sometimes make the mistake of assuming that corporate culture needs to bubble up from the ground level. However, it's a two-way street; data governance requires commitment to change management from leadership and company-wide buy-in to make that change happen.
The more mature the company is in its data governance journey, the more it will rely on a new organizational structure. Organizations such as EW Solutions have suggested that these structures include:
Executive sponsors. Moving governance to the next level means spending money, involving people at many different levels - a strong executive sponsor makes this happen.

Data governance program manager and specialists. Responsible for the day-to-day organization, management, and operation of the data governance program.

Data governance groups, in a pyramid of responsibilities. A data governance council to define priorities, secure funding, approve policies, procedures, and standards; a data stewardship coordination group to build domain group work, to define requirements, artifacts/outputs, and scope projects; and domain groups to drive domain discussion, meetings, and research.

Data stewardship. Data stewards embedded in organizations don't just advise on governance; they also coordinate and understand the flow of information within the organization to enforce the right policies. Data governance requires guidance from line-of-business stewards on specific standards, technical stewards on the tools to get there and the database sets, and data custodians on the evolving metadata/application landscape.
We live by this maturity model within my own company. We've recognized how important our data is to our decisions. That led us to create a department devoted to data governance and business intelligence in response. We are not a large company, but we understood the value of creating the organizational structure we needed to achieve our data governance goals. It's something that every company must do today.
Conclusion
Data governance is fundamental for any business, regardless of industry. It is also a long-term journey. So, the sooner the organizations begin their data governance, the better the outcome will be in the medium to long term.
Data governance is a maturity journey that will progressively involve more technical and business-oriented people and eventually will require an investment in creating a formal governance program with an emphasis on data governance culture. Luckily, investing in data governance pays for itself, improving efficiency and saving businesses from losing millions in fines or losses from mistaken strategies.
---
Davide Pelosi is a solutions engineer at Talend, where he helps companies navigate through their data transformation journeys and achieve successful business outcomes. He has over 15 years of experience in the enterprise software and SaaS industry, with specific areas of expertise in data governance, big data and cloud integration.