Domo Sandbox Lets Businesses Quickly Build, Test & Deliver Collaborative BI Projects
The Domo Business Cloud is adding a rich development / testing environment to help companies deliver collaborative BI and analytics easier, quicker and more reliably.
As enterprises continue to push for more data-driven outcomes, Domo is adding a development and testing environment to help customers easily collaborate, create and deliver enterprise-class BI and analytics projects.
The Domo Sandbox, part of Domo's business cloud, is an integrated experience that lets users build, test and deploy analytics apps while reducing production environment risks.
The idea is to provide "a safe and governed space" where data professionals and business users can collaborate freely, isolated from production pressures, noted Jay Heglar, Domo's chief business officer.
"Sandbox is a natural evolution of our platform's enterprise-scale capabilities. It was developed in response to our customers asking for more software development lifecycle support, particularly as they build out more content such as apps to serve an increasing number of use cases across the business," he added.
Notably, Domo Sandbox separates the stages of innovation and production, which are often conflated together. The separation allows for focused innovation and getting the new BI project right in a protected test environment. Only when a new BI project is ready for prime time is it released into production.
Sandbox provides "to collaborate before unleashing new BI-related content into production." It also helps ensure "a smoother rollout and a higher level of trust and satisfaction," Heglar added.
The Domo Sandbox aims to ensure the data and content remain well-governed. To do so, it builds on the core governance capabilities of Domo's BI platform, including personalized data permissions (PDP), certifications and dynamic groups.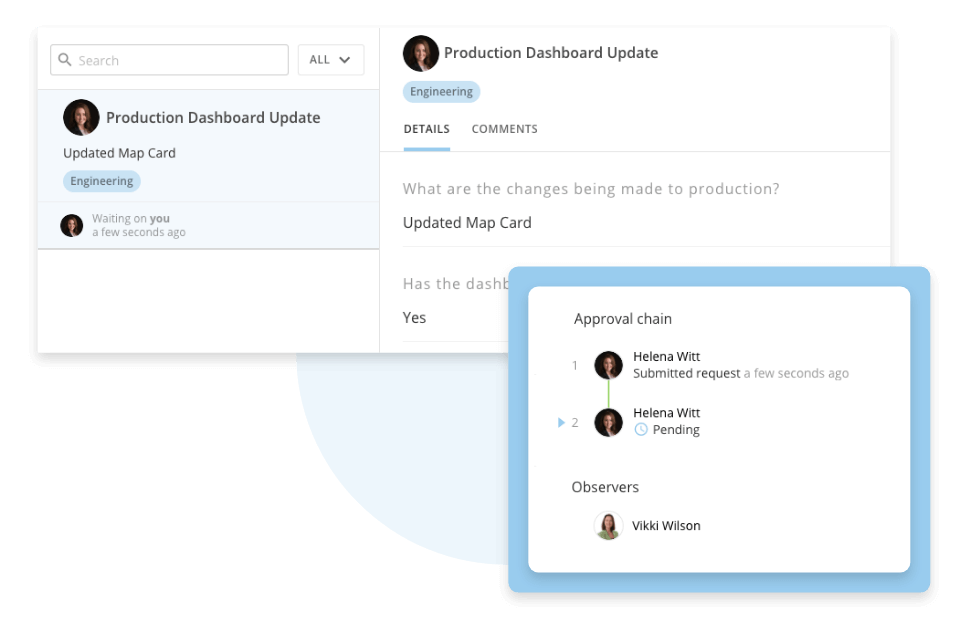 The 3 Pillars of the Domo Sandbox for Collaborative BI, Analytics
Further, Domo supports streamlined workflow by creating an enterprise-class 'dev/test-like environment' for BI and analytics projects. The result is Domo Sandbox offers three core pillars:
To Empower BI teams to innovate – without distraction.
The Domo Sandbox separates production concerns from focusing on innovation with several features, including the ability to build and test new visualizations in a separate testing environment. This allows users to promote content when it is ready for consumption easily.
As a further benefit, separating production from innovation helps teams "avoid disruptive downtime and maintenance," according to Domo.
To build rigorous data operation processes.
Domo states, "As BI teams grow, development environments like Sandbox become important not just for innovation and testing, but for implementing robust governance."
Functionally, the Domo Sandbox allows managers to
Assign development and promotion permissions at a user level
Create walls around sensitive data or visual look and feel
Control content promotion with streamlined approval workflows
To protect against interruptions and downtime.
Domo Sandbox aims to relieve pressures on BI teams by providing them with a controlled test environment for their latest innovations.
In this approach, BI users promote content only when it's ready. Even better, users can revert errors to previous versions while correcting errors that pop up in the current version in a separate environment.
One analyst familiar with Domo's BI platform noted the time is right for such a modern approach to BI collaboration.
"As the demand for BI and analytics continues to scale across organizations, data professionals need a way to innovate and collaborate with speed while not compromising their production environment," said Doug Henschen, vice president and principal analyst, Constellation Research. "It's helpful to have a space where all constituents can see work in progress, share comments, and contribute to the development of better, action-driving analytic content."