ServiceNow Updates Workplace Tools To Help Firms Reopen Smoothly with On-Site, Hybrid Support
To support the future of 'hybrid work,' ServiceNow is releasing a host of updates to its Workspace Service Delivery suite. IDN takes a look at ServiceNow's vision for the future of workspace apps.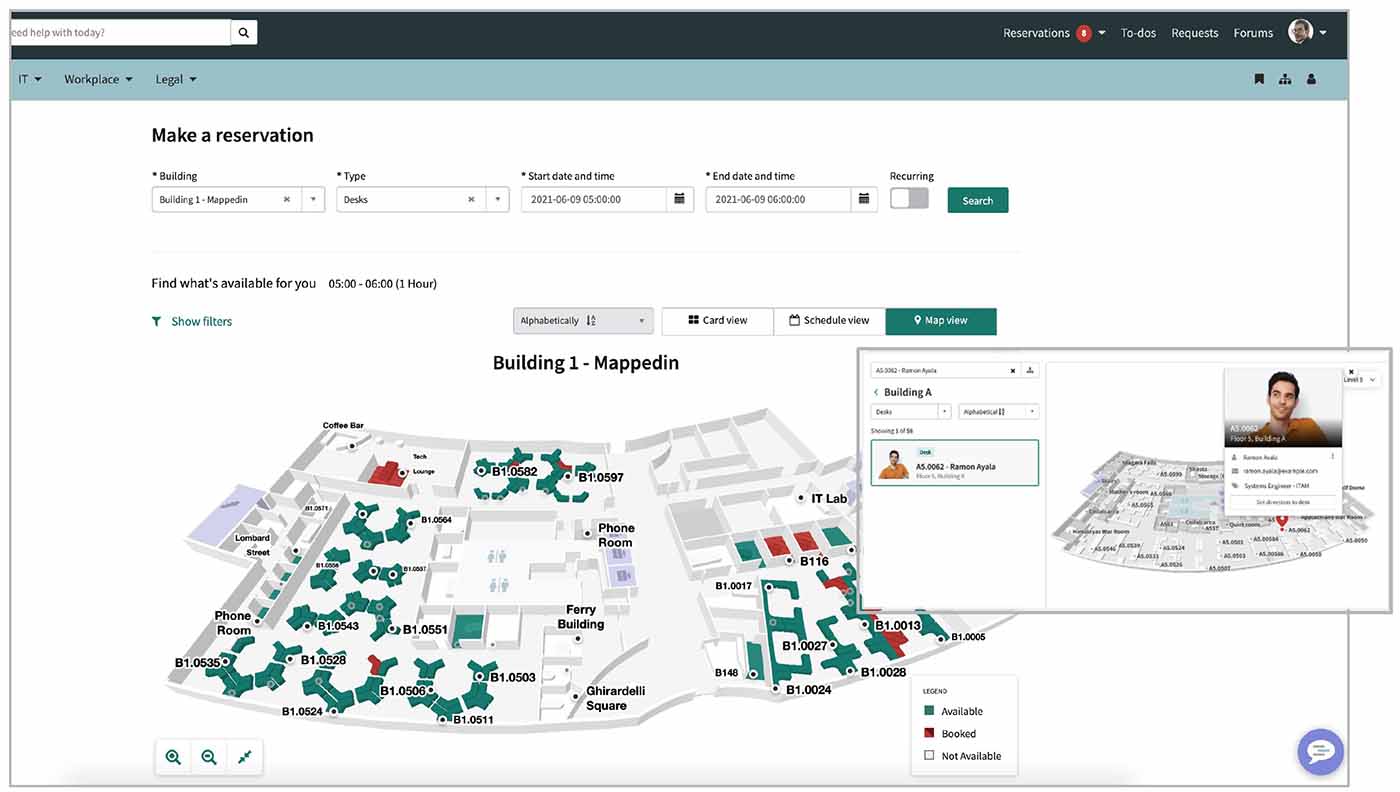 ServiceNow is updating its Workplace Service Delivery suite with new features to support hybrid work better and smooth out corporate plans to reopen physical offices.
The latest workplace service management updates help companies leverage their digital transformation investments by adding extra functionality for both employees and businesses, according to Blake McConnell, ServiceNow's SVP of Employee Workflow Products.
"The pandemic accelerated companies' digital transformation efforts as they looked to create great experiences for their employees and customers," McConnell said.
In a recent blog post, McConnell expanded on this view on the future of the workplace:
The future of work is hybrid…According to ServiceNow's 2021 Employee Experience Imperative study, which surveyed more than 3,000 employees at large enterprise companies in North America and Europe, 65% of respondents said they prefer a hybrid approach to work that includes digital and in-person interactions. With this move toward hybrid work, employees need choice and flexibility more than ever. Organizations that can provide consumer-grade digital experiences for their employees will be set up for success.
Workplace Space Mapping To Provides Returning Workers Self-Guided Navigation
There is a healthy list of updates coming to ServiceNow's Workplace Service Delivery. Perhaps most eye-catching is the changes coming to Workplace Space Mapping, an app that provides ways to acquaint new and returning employees with office layouts.
One such feature will be an interactive floor map that lets workers view facilities, find people and get directions around workplace and work campus locations. ServiceNow has an agreement to acquire Mapwize, an indoor-mapping and wayfinding company based in Lille, France, to power such updates.​ SVP of Employee Workflows at ServiceNow.
"With Mapwize, ServiceNow will power the future of employee experiences by making it easier for people to navigate their work environment and access the workspace information and workplace services they need to remain productive," McConnell said.
"With ServiceNow, we have the unique opportunity to scale our technology to help global organizations navigate hybrid work environments," added Médéric Morel, CEO and co-founder of Mapwize, in a statement. "Our technology, paired with the Now Platform and Workplace Service Delivery Suite, will remove the stress and time of navigating the workplace, allowing employees to stay agile and efficient in any environment, on any device."
ServiceNow Updates Support Hybrid, Return-to-Work Initiatives
Many of ServiceNow's updates to Workplace Service Delivery Suite focus on delivering a high user experience for the moves to return to the office and better support for hybrid work. Among other notable updates are:
Workplace Reservation Management adds mobile capabilities to its intelligent and intuitive reservation capabilities to provide employees self-service ways to easily reserve workspaces, desks, and conference rooms.
The Workplace Space Management app provides facilities teams with a single solution to measure and define spaces as flexible or permanent and retire old spaces to optimize a company's real estate portfolio. To support social distancing, users can measure, define and maintain space types to understand capacity and utilization by room, floor or workspace.
Updates to Workplace Case Management let organizations standardize the process, interaction and fulfillment of inquiries, requests and case transfers.
Workplace Visitor Management enables organizations to seamlessly register guests, manage safe and secure check-in procedures and facilitate health screenings for visitors joining on-premises. Employees and workplace managers can register visitors using Virtual Agent and automate communications, badge printing, and paperwork required before visitor arrivals.
ServiceNow Case and Knowledge Management allows companies to standardize the documentation and fulfillment of employee inquiries and requests. This improves efficiency and delivers a better employee experience.
An Employee Service Center will let organizations provide employees a single place to quickly get service from HR, IT, or other departments.
In addition to these tactical features, broad support for reports and dashboards let a wide range of users visualize data quickly using pre-defined reports and dashboards - customized for each workflow. Users can also easily publish reports to URLs and dashboards to make data easily shareable.
As companies invest in their digital transformation for IT and customers, analysts at IDC suggest such investments should also apply to their own workplace environments.
"Organizations are quickly realizing that work is no longer just a place, but an activity, accelerating the need to digitally transform," said Juliana Beauvais, Research Manager at IDC. "The future of work will be hybrid and distributed. Companies need to automate complex workflows across an enterprise to improve productivity and enhance the employee experience."