Kofax Continues to Enhance Intelligent Automation for Invoicing, Accounts Payable Workflows
Kofax's latest AI and machine learning updates aim to allow organizations to quickly and easily automate invoice and accounts payable processes. IDN looks at the latest digital transformation features for such business workflows.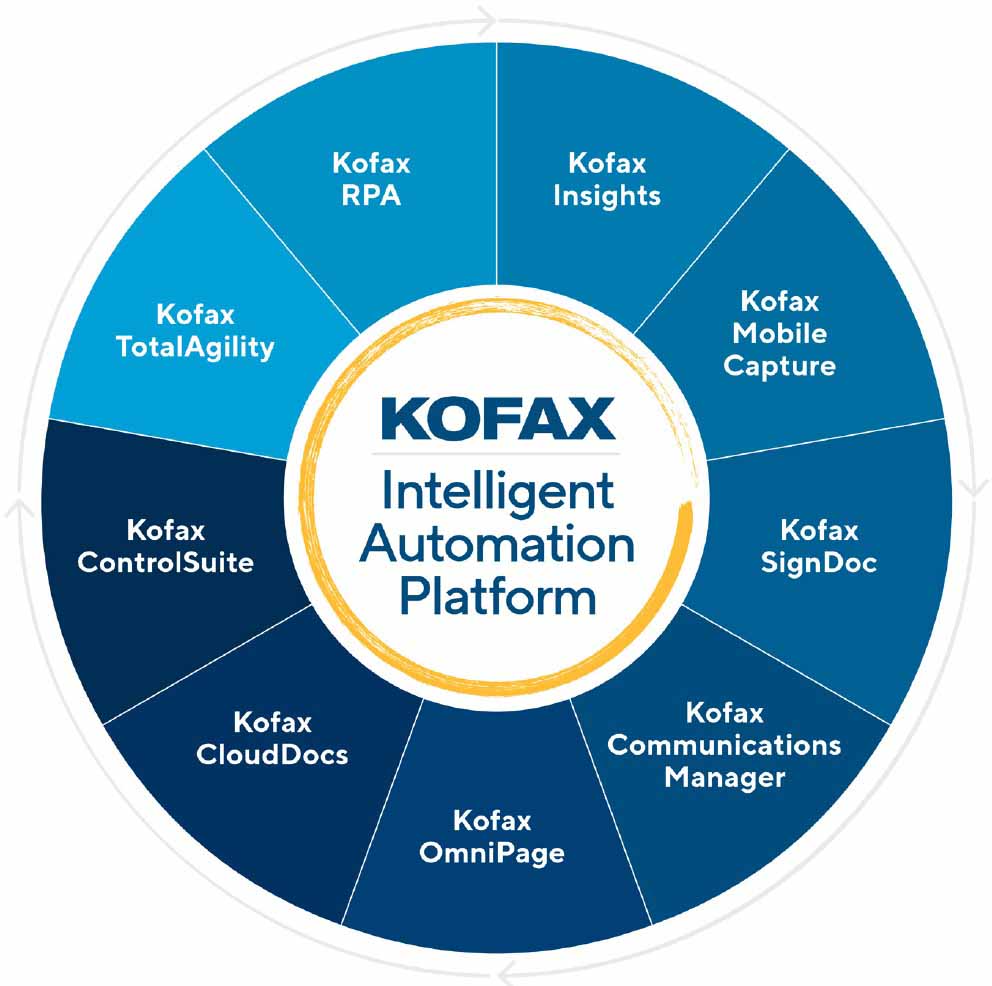 Kofax is adding features to its intelligent automation platform to help companies digitally transform accounts payable processes.
The Kofax Intelligent Automation software platform's additions continue to focus on reducing or eliminating manual work to boost speed and reduce errors associated with processes financial documents and data. The latest features, which include a strong infusion of AI and machine learning, aim to automate manual time-consuming workflows and seamlessly connect enterprise financial systems, Kofax executives said.
Kathleen Delaney, Kofax CMO said of the latest offering, "We recognize the critical role [AP] processes play when it comes to managing liquidity, cash flow, profitability, and overall business continuity... Our Intelligent Automation portfolio eliminates transactional and manual work that has plagued this function and allows our customers and prospects to drive value for their organizations on more critical and strategic topics."
The Kofax Financial Processing Automation website portal describes the how their initiative turns "individual financial processes into an end-to-end process chain that enables the nimble exchange of information and a more strategic use of data." It details the business and technology cases for such a transformation:
Slow, manual, error-prone processes, ERP systems that aren't optimized, high costs, a lack of control and visibility into data. These aren't just problems that pop up in a single department within finance, like accounts payable. They extend across all financial process chains, including procure-to-pay, order-to-cash and record-to-report.

Implementing solutions that provide end-to-end automation across all of these process silos increases collaboration, connects key stakeholders to powerful data insights and helps you build stronger relationships with suppliers and customers. With optimized productivity, reduced costs, and up-to-date audit trails, your business will have the power to make the continuous process improvements that lead to sustained growth.
Among Kofax's latest enhancements and benefits are:
Document Intelligence: Native AI and machine learning allow Kofax Intelligent Automation algorithms to learn and improve over time while driving greater straight-through processing. The enhanced capabilities focus on processing invoices and other financial documents in more formats, while keeping pace with emerging e-invoice requirements.
Growing ERP Finance Ecosystem: To help enterprises complement their existing ERP investments – and extend support for end-to-end accounts payable automation, Kofax continues to add more and deeper out-of-the-box connections to leading financial platforms. Platforms now supported include Coupa, Microsoft Dynamics 365 Finance & Operations, NetSuite, Oracle Financial Cloud and SAP. Organizations
Digital Workflows: Kofax's enhanced workflow automation capabilities enable organizations to efficiently manage complex accounts payable processes through "touchless" processing. This promotes the automated collection of missing documents and resolving inevitable inconsistencies between invoices, purchase orders and receiving information.
Customer Views on "Top Reasons" for Investing in Automation
Kofax also shared results from a survey on "top drivers" for organizations to invest in process automation. Three main categories emerged.
1) The need for greater control over cash management and spending
In the era of COVID-19, the importance of supply chain contingencies and cash flow reserves became apparent. It also revealed the importance of bring proactive to ensure business continuity.
2) The need to reduce processing costs and errors
Cost reduction has been a main focus of AP automation from the start. Companies that properly automate their AP processes can expect to reduce their costs and errors by 70–85% during primary invoice processing tasks. This can produce a positive ROI on such investments in well under a year.
3) The need for speedier invoice reconciliation
The item of "vendor payments" often accounts for one of the largest outflows of cash in most organizations. Having efficient accounts automation poses a very real and tangible solution to time and cost inefficiencies, while reducing human error.
One analyst noted the benefits from bringing more automation to AP tasks.
"The Accounts Payable function is faced with an unprecedented opportunity to elevate its stature as a provider of insight – helping an organization enhance accuracy of cash flow forecasts, improve liquidity, and realize higher profits," says Kurt Albertson, principal of advisory services at The Hackett Group. "However, this is all dependent upon first realizing operational efficiencies via transformative investments in process automation technologies."
Kofax's Intelligent Automation software platform and solutions are currently is used by more than 3,000 organizations worldwide, according to the company.