Workato Aurora Combines AI, Low-Code To Rapidly Integrate, Automate Workflows
Workato has launched an update to its enterprise automation platform. The company's Aurora Release combines AI, low-code/no-code integration and more to prome faster app releases and deeper collaboration.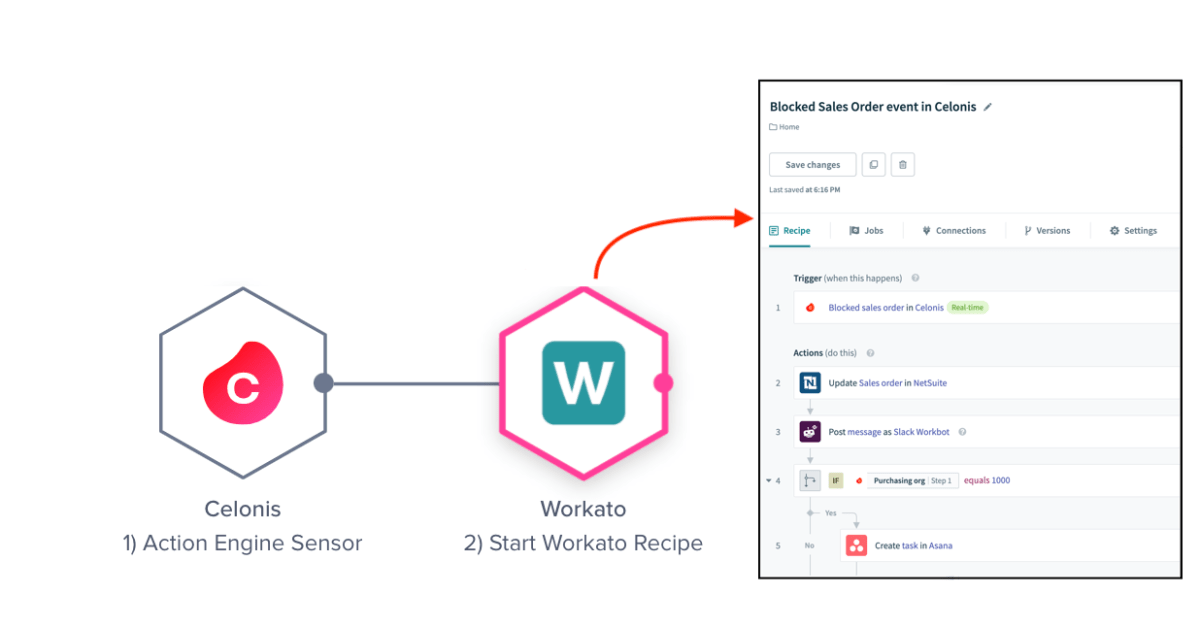 Workato has launched an update to its enterprise automation platform. The company's Aurora Release aims to let businesses integrate and automate workflows faster and collaborate better.
The Workato platform combines AI, low-code/no-code integration and workflow automation. The result is a unified platform that offers simplicity and ease-of-use to automate common business processes – all without compromising on security and governance, according to Workato execs.
"Our goal is to redefine what is possible with Enterprise Automation tools, how quickly you can create automations, and who can create them," said Gautham Viswanathan, Workato co-founder and head of products in a statement.
"Our customers are increasingly relying on automations to drive cost efficiencies and deliver business outcomes faster. The Aurora Release makes it easier and faster for IT and business to create powerful new automations," Viswanathan added.
Tactically, Workato's Aurora Release looks to expand traditional iPaaS capabilities with tooling that supports end-to-end projects for HR, finance, sales & marketing, customer success and other departments and applications.
The latest Workato release comes as Viswanathan noted that more and more businesses are looking to automate end-to-end business operations. Examples include: improving interactions with customers, employees onboarding, optimizing sales funnels and even orchestrating actions to better support security.
These and similar projects often require complex tasks, such as application integration, process orchestration, and creating data pipelines for analytics. Workato Aurora looks to provide more intelligent ways to automate many of these tasks - even for less technical workers.
The Enterprise workforce is changing, leading to a broader range of personas who need smarter and faster ways to automate. Beyond individuals, teamwork is also shifting, Viswanathan noted. With teams often spanning technically savvy IT members, data analysts and business users, demand for smarter automations is also growing, he added.
The new workforce needs an automation platform that is both powerful and simple to learn. Learning automations shouldn't require hours or days in training, and constant hand-holding, Viswanathan said.
With this as context, the main thrust of Workato Aurora Release is automations - across three dimensions:
Automate Faster
Workato Aurora adds features to deliver faster time-to-value, leveraging their integration and automation capabilities, alongside a newly-designed UX to eliminate the "extra click," and that "extra decision," when often comes when designing and building automations. In specific, improvements include:
New UX designed for speed: The new UX aims to reduce the effort it takes to create automation — from a more extensive visual canvas, to a smart Data Tree, zoom in/out capabilities, and grouping tools for faster access.
Test as you build: This ability to test as you build accelerates how fast users can build automations and increase the quality of their automations.
More Connectors = Faster Automations: Workato has launched a new connector community, enabling developers and partners to create and publish connectors for enterprise apps, databases, ERPs, and any API based service. Add this to the 400+ Workato-built connectors and users now have access to the largest connector marketplace for enterprise apps.
Automate More
Workato Aurora also takes the posture that companies need tools that can do more in today's current era of remote work – especially to support process mining and faster data transfers. In pursuit of this, Workato Aurora release lets users:
Integrate with popular process mining tools: With connectors to Workato's Celonis process mining tool, users can now take that a step further and take corrective actions automatically. The newly-released Celonis connector enables companies to analyze their business processes and identify bottlenecks.
Conduct on-prem shunts: This provides a simple way to transfer high volumes of data at high speed from on-prem apps to other on-prem systems or cloud applications. It also provides a way to keep all data transferred behind secure corporate firewalls for compliance.
Automate Together
The need for self-service tools to support automated ways to deliver specific, long-tail tasks is growing and diverse. Through the Workato community, the number of users creating and deploying solutions has grown to more than 70,000+ members. The Aurora Release continues to promote users across the skills spectrum.
Welcoming guide for first-time users: A new step-by-step guide tracks progress and makes complex concepts simple to learn, so first time users can use Workato productively without training or documentation.
Trigger templates: This presents a set of "starting points" for common use cases. The goal is to cut down on the effort to get started by presenting what's necessary. Example trigger templates at this time include event-driven automation, reusable recipe functions, webhooks, API endpoints, bot apps for Slack, and running integrations on a schedule.
Collaborative editing: Collaborative editing makes it easy for multiple users to make changes to the same recipe without inadvertently overwriting changes made by others, enabling better teamwork.
With Workato's Aurora Release, businesses can evenly automate workflows across the enterprise, ultimately increasing efficiencies and driving better outcomes faster.