Kofax, ImageTech Partnership Uses Intelligent Automation To Expedite COVID-19 Relief
Kofax and ImageTech Systems have teamed up to apply intelligent automation to reduce the backlog of applicants looking to secure funds from governmental relief programs related to COVID-19.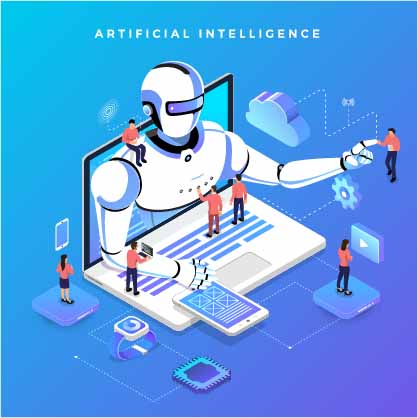 Kofax is partnering to apply its intelligent automation to reduce the backlog of people looking to secure funds from governmental relief programs related to COVID-19.
Kofax and ImageTech Systems have built an end-to-end load processing solution to help financial institutions cope with huge volumes of applications for the CARES (Coronavirus Aid, Relief, and Economic Security) and PPP Paycheck Protection Program initiatives. The apps bundle cognitive Capture, software robots and process orchestration capabilities to expedite loan applications.
Kofax's Intelligent Automation Platform brings automation to processing loan applications, including information from paper and digital channels (email, faxes, etc.). The project accelerates app processing up to 80 percent and boosts productivity, according to Kofax execs.
Additionally, the loan operations team receives powerful analytics for visibility and insight into all applications' status. Other use cases include documentation requests, providing disclosures and e-signing for all disclosures and government forms. Harnessing intelligent automation delivers the scalability and capabilities needed to review and fulfil loan application requirements and support customers quickly.
Chris Huff, Kofax chief strategy officer said, "Kofax and ImageTech Systems recognize time is of the essence for these businesses. This intelligent automation solution can help expedite loan processing and ensure small businesses receive the aid they need faster during this crisis. This collaboration demonstrates how quickly processes can be automated using the Kofax Intelligent Automation Platform."
ImageTech Systems CEO RJ Oommen added, "Kofax is the only company to combine these technologies into a single platform which simplifies deployment. The combination of our expertise with the loan process and the Kofax Intelligent Automation platform helps financial institutions get funds into the hands of customers as quickly as possible."
Key Capabilities in the Kofax Intelligent Automation Platform
Kofax Intelligent Automation Platform is a flexible combination of automation software that delivers a unique range of interoperable and pre-integrated capabilities from a single supplier:
Artificial Intelligence to automatically recognize people and documents, understand the content of customer communications and documents, and access knowledge centres for better decision-making
Robotic Process Automation to reliably automate routine, repetitive tasks
Cognitive Capture to ingest & understand any document and its information via any channel and in any format
Process Orchestration to drive successful outcomes by orchestrating multiple actions, people, software robots, policies & systems
Advanced Analytics to provide visibility, process intelligence and insight to customers, employees, robots, and business partners
Mobility and Engagement to communicate and transact in efficient, effective, and trusted ways with e-signature, facial recognition and on-demand communications
Inside Kofax IA's Embedded Artificial Intelligence
Kofax Intelligent Automation leverages natural language processing (NLP) AI technologies for sentiment analysis and other features. AI capabilities include machine learning for document identification, classification and separation, which are integral to cognitive Capture, process orchestration and RPA.
Kofax's website described AI-based features in its Cognitive Document Automation (CDA) solution:
These improve customer and employee engagement and loyalty. Further, it also delivers more in-depth insights for social media, chatbot dialogues, email, and channels that reveal customer intent.
"Organizations that work like tomorrow employ cognitive capture to intelligently automate the acquisition, understanding and integration of all types of information across an organization, including unstructured data in documents and emails. Through cognitive document automation (CDA), which combines multichannel document capture (including mobile) and intelligent OCR, users have the power to quickly and accurately process any document of importance to any business.

"Organizations can augment cognitive capture with robotic process automation (RPA) and other "smart" capabilities such as process orchestration, analytics, communications and e-signature―all within a single, unified Intelligent Automation platform. Customers can deploy a comprehensive business workflow that manages and optimizes all document and data capture tasks to enable lower operational costs and improved customer engagement."
Collectively Kofax's Cognitive Capture suite of technologies help companies modernize slow, manual, error-prone or expensive processes related to processing documents and electronic data.
In a related partnership in Europe, Netherlands-based Intelligent Automation customer, Rabobank, has developed a program with Kofax RPA robots to streamline COVID-19 related loan modifications.