Today's Work Environment Calls for Intelligent Automation
The current work-from-home environment is creating new opportunities for firms to improve collaborations, workflows and processes. K2's Burley Kawasaki shares the many benefits of 'intelligent automation' programs – and how to get started quickly.
by Burley Kawasaki, Chief Product Officer at K2
Tags: AI/ML, Automation, intelligence, K2, process, workflow,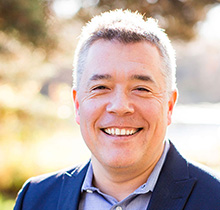 Burley Kawasaki
Chief Product Officer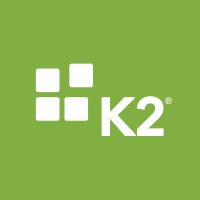 "What makes 'intelligent automation' a great place to start is that it optimizes automations to make your workflows and processes a lot smarter."
Application Architecture Summit

Modern Application Development for Digital Business Success
Online Conference
Business and IT leaders are currently steering through uncertain territory due to the COVID-19 pandemic. In this environment, lockdowns, border closures and social distancing are fundamentally shifting the way most of us do business.
Organizations need to find new, efficient ways of working. And in this environment, modern technology has become a key focus area for business continuity planning, as companies set themselves up to operate efficiently as virtual workplaces, keep business ticking over and hold onto market share.
Once you buy into the principle that today's work-from-home environment opens the opportunity to re-examine new ways to handle workflow and collaboration, next comes the task of selecting the right first step.
Your First Step Doesn't Have to Be Hard
This 'next step' can feel daunting, so many choices and ways to go. Another complication can be 'organization fragmentation,' where business units and teams have deployed different technologies in unconnected siloes.
But don't fear. There's a way to move forward with confidence – and not fall into the trap of analysis paralysis. Your next step project doesn't have to send you down the path of a long, drawn-out "boil the ocean" effort.
This article is going to show you a practical first step – one that offers immediate benefits across your organization. It's called 'intelligent automation' and it lets you modernize processes swiftly (even across multiple functions and teams) thanks to a pre-blended recipe of process automation, AI, analytics and more ease-of-adoption ingredients.
Let's get started.
Unpacking Intelligent Automation
What makes 'intelligent automation' a great place to start for so many companies is the fact that it optimizes automations to make your workflows and processes a lot smarter.
It does that by drawing on the strengths of AI/ML, process mining, RPA (robotic process automation), DPA (digital process automation). Working together, these complementary tools enable end-to-end process transformation on an enterprise-wide scale.
Further, because these ingredients are pre-blended, there is no need for a lot of detailed coding, model development or other hard-to-hire skills. Some benefits include abilities to: Automate some processes start to finish; Streamline other processes to eradicate routine manual work; Bring AI/ML to complex decision-making for faster next-step actions and more.
As you might suspect, "intelligent automation" solutions can be very tailored to the goals of your company and the needs of your employees. So, to get the most from your journey, its useful to do some prep work with your teams, so here are four questions to ask before you start.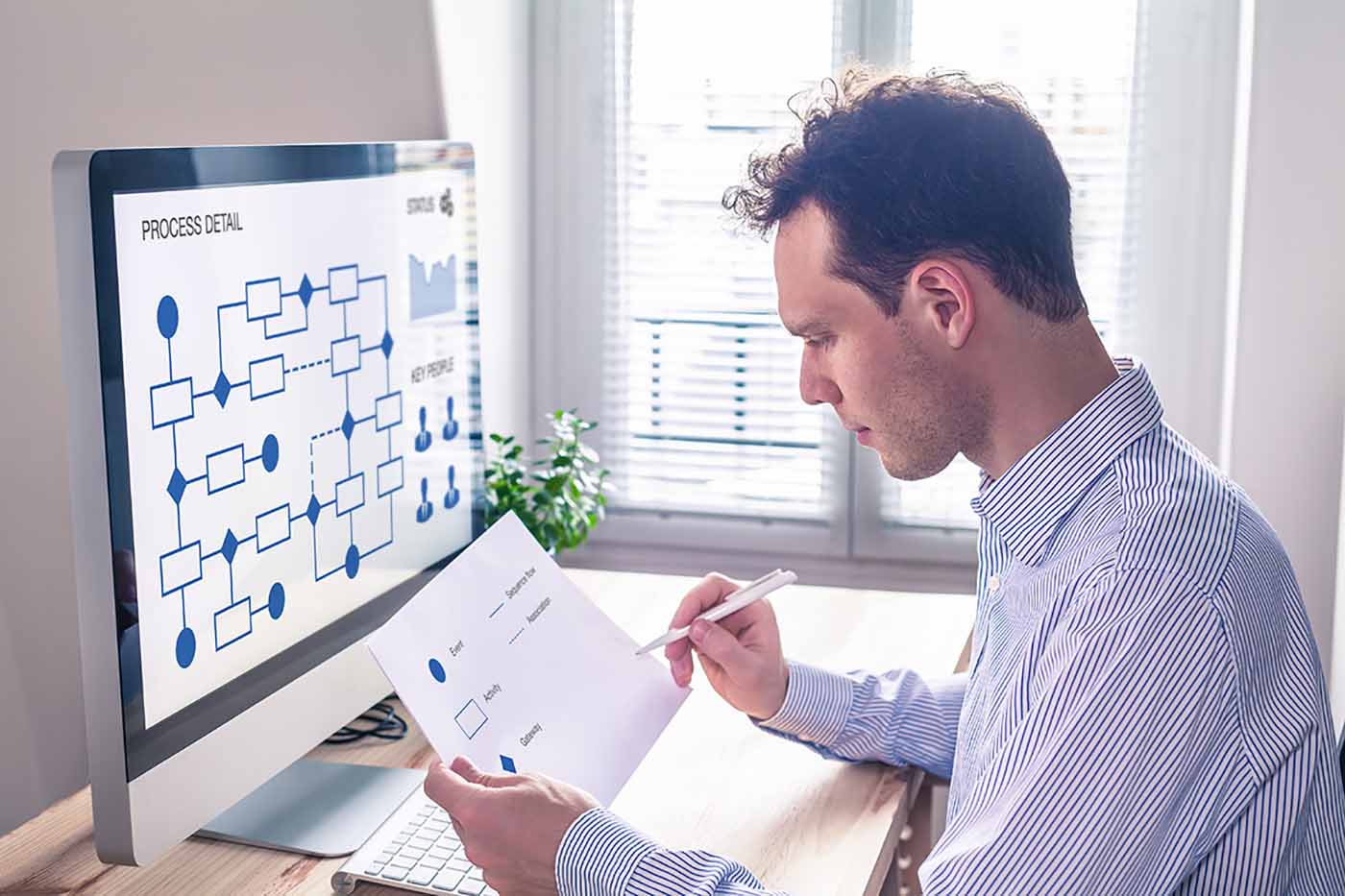 4 Key Questions to Ask
Listed below are four essential questions to ask when embarking on a digital business transformation initiative.
1. Do you understand your processes?
While there will be obvious candidates, it can sometimes be difficult to identify and define all the processes you should be digitizing. This doesn't require lengthy process requirements gathering or re-engineering effort. With automated, AI-driven process mining tools, you can effortlessly analyze your event logs or existing forms to understand the way your teams work. Mapping out your processes allows you to gain clarity on the areas that could be improved using digital approaches.
2. Are your methods more manual than you think?
Many businesses think their processes are digitally enabled, yet they still rely on outdated approaches such as sharing documents and spreadsheets over email. This can create problems with data accessibility and process visibility. For example, when information is buried deep in email chains, it can be time-consuming to find the most recent instruction or piece of data.
It also exposes your company to risks around compliance and security.
Today, businesses have DPA tools at their disposal to build digital forms for sharing information and content; as well as develop automated workflows that can move data and tasks between people and other systems. When processes and data are managed digitally, it's easier to access information and assess process status at a glance. There are also solutions like Case Management which enable automation of semi-structured and ad-hoc work by enabling your experts and information workers to be more productive and efficient.
3. Where can you add intelligence?
Today, many organizations are re-imagining the way they automate their business processes due to developments in the field of AI. Capabilities such as machine learning, optical character recognition and natural language processing are growing increasingly accessible—not only to large corporations, but also mid-size businesses.
AI can be deployed to automate tasks that usually require human involvement, such as analyzing the sentiment of a customer comment or extracting a phone number from a scanned document. You also may discover that some of the ad-hoc case management work that is only lightly enabled with technology can be intelligently automated with rules, policy, expert assistance, etc. This is a major driving force within intelligent automation frameworks, where various AI capabilities can be used to augment RPA software bots and other tools, to transform a broader spectrum of work.
4. Have you designed a phased roadmap?
Once you have discovered how your processes can be improved, it is useful to establish a roadmap for digital transformation. This involves prioritizing process automation and improvement projects, as well as deciding which technologies you will be deploying during each phase of your plan.
If you build this roadmap on a comprehensive understanding of the business goals, you can plan incremental steps - each which can be delivered in weeks or months to realize incremental benefits - towards these outcomes. And it's important to regularly reassess this map and adjust priorities to suit changing circumstances.
Once you answer these questions, you now have a foundational roadmap to for bringing intelligent automation to your workflows and processes.
Mangers that go through this process report exciting ROI – from more efficiency, jumps in worker productivity and satisfaction and even increased innovations – as previously overworked employees have more time to think and pursue new ideas.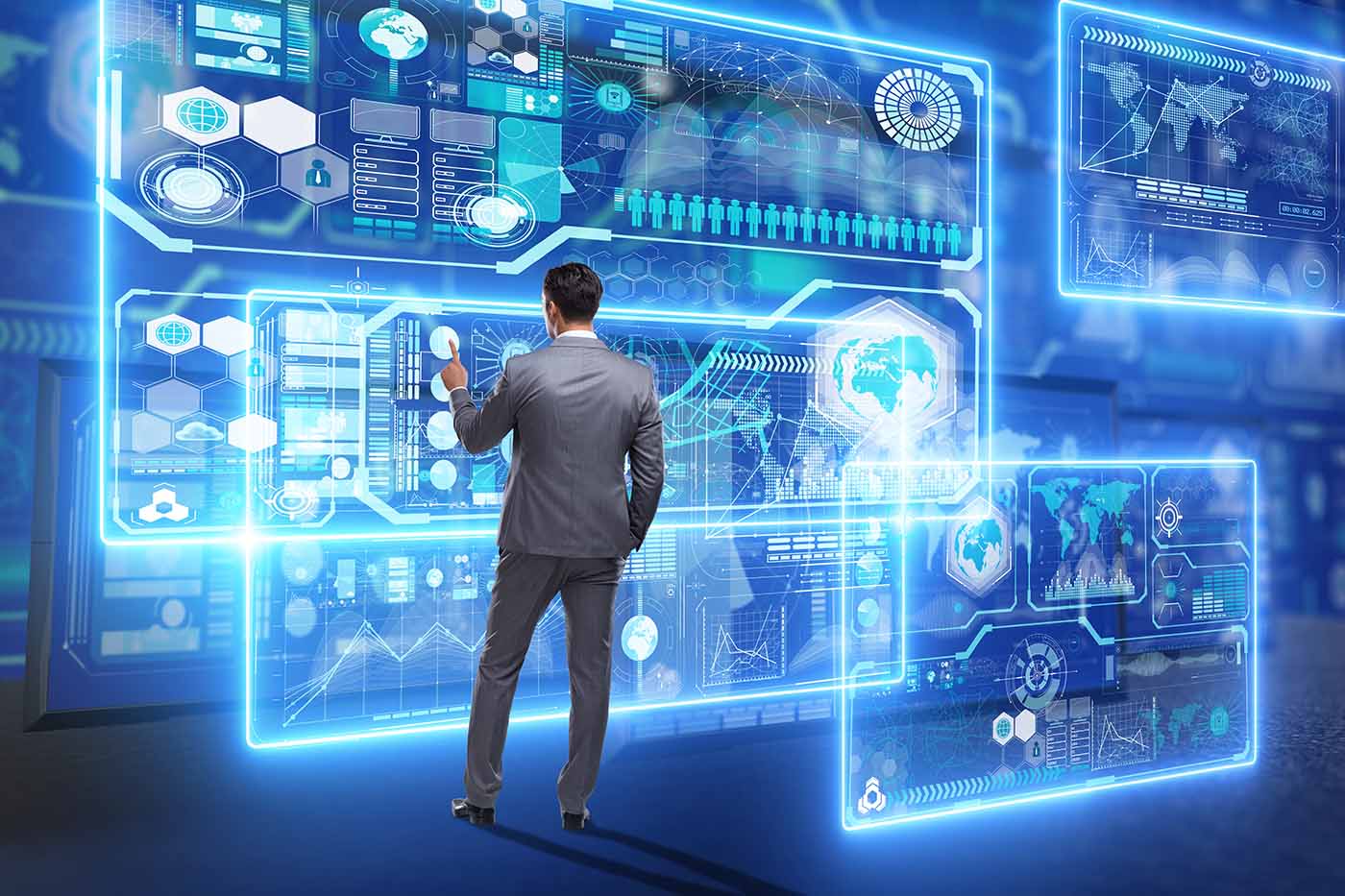 Examples of Intelligent Process Automation ROI
Here are some examples of processes that can be optimized using this approach:
Streamline client onboarding

Intelligent automation can be leveraged to increase the number of new applications processed and clients onboarded, while reducing manual effort and paperwork. Rather than filling in physical documents and re-keying this information into various line-of-business systems, optical character recognition and natural language processing tools can be used to extract relevant information directly from the original customer form. This can then be automatically structured and integrated into the various line of business systems.

This type of approach is faster and mitigates the risks associated with manual data processing during onboarding. Typos in customer details, for example, could impact the efficacy of sanctions screening and other due diligence exercises.

Modernize content management

Many processes involve content from multiple sources in a range of formats, including emails, photos, scanned documents and spreadsheets. Because pure automation tools (such as RPA bots) are unable to work with unstructured data, intelligent automation brings in AI capabilities like optical character recognition and natural language processing. Augmented with these abilities, RPA bots can decipher and extract information from many types of content formats, much faster than humans can. And DPA tools can connect all content services and repositories together into a holistic content management environment.

However, this doesn't mean humans are redundant. Rather than wasting time searching for data and compiling reports, employees can move into a supervisory role, reviewing and approving draft content compiled by their intelligent digital assistants.

Facilitate virtual work

The COVID-19 pandemic has accelerated the need for many companies to provide employees with remote working solutions—and customers with digital services. Intelligent automation can help you achieve these goals, as you will have the tools to digitize and automate more work, more swiftly, at every level of your organization. This could involve using intelligent assembly and generation of documents, routing and workflow of documents across teams, markup and annotation of forms, and electronic routing and e-signing of agreements by the customer.

The use of Case Management is also effective in enabling your information workers to perform ad-hoc and semi-structured work in the context of an overall process automation framework. Case management provides the flexibility and agility to respond to change, while still providing end to end visibility and consistency of process in a virtual manner that can be performed virtually and across distributed teams.

Boost compliance

When processes are run digitally rather than manually, regulated organizations can easily audit processes for inconsistencies and compliance. When every process step is logged in your technology framework, you can easily demonstrate how work was carried out, how decisions were made and how data was processed.

Additionally, you can conduct certain automated processes under a locked screen, in a controlled manner, without users ever having access to private and confidential data.

Keep improving

You can gain improved visibility into the way your teams work through process automation and process mining. This allows you to monitor for optimal performance, detect and ease bottlenecks in good time, and continually look for process components that could be refined. This approach allows you to persistently improve processes across your business and adapt quickly as regulations or conditions evolve.

Support human capital

Intelligent automation is not simply about moving tasks from humans to machines to cut costs. Rather, it's an opportunity to gain maximum ROI from all resources, including digital investments and human capital. When time-intensive task execution and process management responsibilities are automated through RPA, DPA and AI driven solutions, human employees gain a new level of support and are free to expand the value they add to the business.
Where Do We Go From Here?
Investing in technology to facilitate new ways of working can take time and money. However, with a strategic combination of technologies and a clear roadmap in place, you can build more resilient employees and processes that are responsive to change.
Importantly, it's about your organizational mindset. If you view digital transformation as a means to gain optimum value from multi-faceted digital innovation and human expertise, you will be in a strong position to adapt with the market and economic conditions now, while preparing your business to face future disruptions.
---
Burley Kawasaki is a software industry veteran with over 25 years of experience working in leading high-technology and cloud-based companies. As Chief Product Officer at K2, he leads global product management and software engineering organization. He is also responsible for K2's product innovation, design, and development. Prior to K2, Burley was EVP of Product at Kony, a leading platform in the low-code mobile and web application development market. He has also held a variety of leadership roles at Microsoft, Avanade, and Accenture.