1010data Cloud Update Provides 'One Stop' Insights Without Data Science Expertise
1010data is rolling out a pair of new cloud-based analytical intelligence offerings to let users access and share deep insights without relying on highly-skilled data scientists.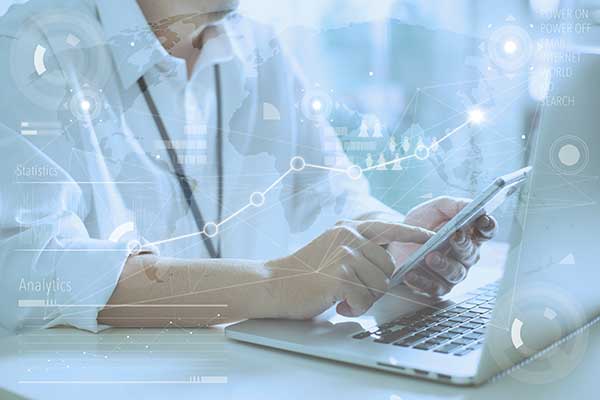 1010data is rolling out a pair of new cloud-based analytical intelligence offerings to cut down on the skills required to capture and analyze deep insights.
101data's products focused on the financial sectors, Equities Client Portal and TickerView Visual Dashboards, provide lesser skilled users access to an easy, one-stop portal without the need for a data science team.
1010data's update looks to offer easier ways to view deeper insights and trends using a rich variety of metrics. Further, all such data will be easier to share with co-workers thanks new intuitive dashboards and easy-to-follow guides, according to 101data execs.
Equities Client Portal was specifically created "to empower the sophisticated hedge fund and asset manager with faster, more streamlined access to multiple datasets and supporting models for analysis, empowering a comprehensive understanding of the market and an ability to quickly respond to emerging trends," said Andy Mantis, Chief Business Officer of 1010reveal in a statement.
The offering offers a range of benefits that better equips portfolio managers, analysts, data scientists and chief investment officers with what Mantis called "the intra-quarter signals lacking by the rest of the market, as well as access to granular insights that help confirm or deny stock theories and monitor company-level trends in long positions."
The technology combines existing data and user information in one location for ease of use and convenience. The Portal also streamlines the user experience by providing a single entry point for all of the 1010data's data and insights, offering unprecedented ease of use and quick access to actionable information.
TickerView Visual Dashboards are designed to offer insights at a glance, increasing data accessibility, and thus extending its reach to a broader segment of users. The TickerView product suite provides analysts with essential indices across multiple datasets for an accurate summary of the company and brand-level performance delivered via Tableau, Excel Add-in, or web GUI.
Notably, this latest TickerView update aims to eliminate the need for users to rely on hard-to-assemble data science teams, Mantis said.
"Instead, they can access all of our data sets in a single location as well as visualization capabilities to create hypotheses for new investment theses easily," he added. The latest dashboards, supported by Tableau, include better quality data stream available quicker, all in one place.
The latest technologies leverage 1010data's popular Edge platform technology, 1010data equity insights solutions are flexible, easy-to-use, and deliver daily insights to enhance your investment decisions. 1010data's cloud-based architecture, analytics technologies and user-friendly UIs provide a host of benefits to the enterprise, including:
Easy-to-integrate, top-line indices by ticker – made available across multiple datasets to analyze performance over time.

Performance drivers that can dive deeper into data, with granular insights to understand performance by customer segment or geography.

Analytical datasets to allow companies to build analyses with ready-to-use observation-level data tables.
1010data delivers a variety of insights for market benchmark, shopper's journey, buyer behavior and merchant insights. The 1010data technology can leverage corporate, customer and publicly available data to provides insights and forecasts on:
Identify industry disruptions, and determine the factors that will prove successful
Optimize the online assortment of products/offerings for maximum customer engagement, sales
What actually triggers a purchase with referral sources.
Identify which websites your customers are on immediately before they begin their path to purchase.
Consider which products consumers are looking for with search insights.
Analyze search terms that result in purchases within your category on and off-site.
Evaluate which brands or retailers are also considered with comparison shopping.
Determine the items consumers viewed before purchasing a brand or from a site
1010data's cloud-based intelligence and alternative data solutions are in use by more than 900 clients worldwide, including Dollar General, Sam's Club, Procter & Gamble, Coca Cola and JP Morgan.