IBM Brings Multiple Integrations To a Single Platform; Focuses on Optimizing Integration for the Multi-Cloud Enterprise
IBM is shipping a unified integration platform to make it easier for companies to design and deliver a wide range of app and data connectivity across on-prem and cloud. IDN explores Big Blue's latest offerings for APIs, cloud integration and multi-cloud with IBM API Business Strategist Alan Glickenhouse.
by Vance McCarthy
Tags: AI, APIs, App Connect, cloud, hybrid, IBM, iPaaS, integration bus, multi-cloud,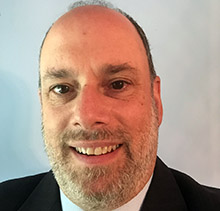 Alan Glickenhouse
API business strategist


"To meet the demands of the new digital enterprise, companies need easier access to multiple integration technologies."
CLOUD-CON
Integration & APIs

Enterprise-Grade Integration Across Cloud and On-Premise
Online Conference
IBM is shipping a unified integration platform to make it easier for companies to design and deliver a wide range of app and data connectivity for the digital, hybrid and multi-cloud enterprise.
"IBM Cloud Integration delivers a platform that supports a breadth of integration needs across a modern digital enterprise," Alan Glickenhouse, an API Business Strategist at IBM told IDN. "To meet the demands of the new digital enterprise, with software and data running on-premise, in hybrid cloud and multi-clouds, companies need easier access to multiple integration technologies."
Additionally, IBM announced IBM App Connect Enterprise which brings together the IBM Integration Bus (IIB) portfolio with cloud-friendly integration technologies (formerly available with IBM App Connect Professional). IBM App Connect Enterprise is included in the IBM Cloud Integration offering as well.
Specifically, in one unified product IBM is providing access to message queuing, ESB, file transfer, API management, pre-built integration connectors for popular cloud-based SaaS apps such as Salesforce and Workday. It also provides developer kits to enable IT to create and build API-based integration for custom apps and data sources.
IBM Cloud Integration is "ideal for businesses that need to take advantage of API-driven architectures, connect cloud-based applications, or quickly utilize artificial intelligence to extend the value and investments," according to the IBM product briefing document.
"Needs for integration are changing. With IBM Cloud Integration, you just buy one large package of integration capabilities," Glickenhouse said.
He shared some of the impact on developers and IT. "So, when I need to do some integration tasks with files, just use the file [transfer] piece and when they need to do something with APIs, just use the API part of it. And, if my needs change and I want to transition to API integration, I already own that technology," he added.
Join IBM at CloudCon: Integration and APIs online event on April 26.
You will learn 2018 trends and best practices for delivering fast integration and business value for your distributed enterprise -- on-prem, cloud and even multi-cloud.
Should clients need to introduce full-fledged API management, assets from any of the integration tools can be easily made available in API Connect to provide developer portals, self-administered subscription, external lifecycle management, monetization and other goals, according to the IBM product document. API support also extends to the ability to integrate innovative external services including AI (IBM Watson) and chatbots.
IBM App Connect Enterprise is available as managed or unmanaged cloud or as an on-premises offering. Among the features are:
Extended connectivity across cloud services, SaaS, cloud platforms, and on-premises apps,
Lightweight integration runtimes for cloud native and container-based deployment, and
Deployment options to let companies achieve a balance between control, management overhead, and budget.
Why IBM Says Integration is Crucial in a Multi-Cloud Enterprise
IBM Cloud Integration follows Big Blue's growing focus on supporting multi-cloud enterprise architectures. "While we certainly would love everybody to use the IBM Cloud as one of the clouds that they use, we expect they'll be using Amazon, Google, and Azure as well," Glickenhouse said.
"Customers are telling us they're looking at multi-cloud for a number of reasons – from a negotiating perspective, for safety, for availability are the top ones," he added.
Integration is key to multi-cloud for many of the crucial orchestration tasks would be required, such as multi-hop workflows, transactions and processes (such as ecommerce purchases). "Companies have many reasons for using multiple clouds. But, now the question is 'How do I make it all work together?' To IBM, that's an integration problem," he said.
IBM is taking several steps to accommodate the multi-cloud environment.
"We can't require Amazon to run our IBM product as a managed service. So, when using a third-party cloud, the customer would buy IBM Cloud Integration from IBM and then deploy it in containers on the [non-IBM cloud] they choose."
"Multi-cloud is not simply using two or more clouds for redundancy," he said. "Multi-cloud is a new distributed software and data environment, where different pieces of the business are running on different clouds – and they need to communicate with each other."
This is the type of multi-cloud profile is what's becoming more common, Glickenhouse told IDN:
For example: A company uses Salesforce for CRM. It also has an ordering app running on Amazon's cloud, their ERP system running on-premise and perhaps a logistics system on the IBM Cloud. "All that has to work together for the business to take an order, ship it, track it and get paid. So, I need to integrate between all those different places. And this is the key: Those different integrations may need to be done differently," Glickenhouse said.
"In some cases, I may have an API request coming in from a mobile app. In other cases, I may be doing a backend integration that requires [messaging] Some others may use web services or transfer files. So, that's the real integration problem people are facing. They need to move between all these different clouds and they'll need something that can run on all those clouds," he said.
Even trickier, he added, companies don't want IT staff – or business users – to have to learn multiple and different tools. "IBM has been working to get the UI to be more consistent and simpler to use and let high-skilled integrators and even non-technical business users be able to use the appropriate tool for the appropriate task," he said.
On that point, IBM Cloud Integration also includes flexible UI and tooling to make it easier to use for both highly-skilled integration developers.
In specific, it offers no-code tooling that allows fairly non-technical users build and expose APIs in various ways, including through a no-code approach.
In addition, IBM recognizes there is a growing number of knowledge workers and citizen integrators who are looking for self-service tooling to work with data via integration-like tasks. "We're seeing a whole new group of business users who are really becoming 'business integrators.' They just want to grab some data from Salesforce and connect it with a new app or service to do something new for the business," he said. "But they don't want to deal with the technical details."
For these users, IBM App Connect Enterprise (separately or as part of IBM Cloud Integration) provides a simpler, configuration-based "designer" low-code (even no code) tooling to connect data and applications. "It can be done without coding. These users won't do anything like formatting a new message. They may not even know that what they're doing is a message," Glickenhouse said.
"Whichever role you are, IBM is providing the right level of integration that you need," he added.
Other 'Integration' Power Revealed at IBM Think
IBM also revealed some other technologies at IBM Think that show the broadening power of integration -- to support AI, cloud-native apps and even an automated lifecycle for deep learning.
AI-Powered Apps
IBM Watson Data Kits aim to speed the development of AI applications. The idea is to provide companies with what IBM calls "pre-enriched, machine readable, industry-specific data."
IBM Watson Data Kits focus on "helping to streamline and accelerate the development process for data scientists and AI engineers," to allow companies to more quickly extract rich insights and create more engaging consumer experiences.
In specific, these new AI kits focused on a range of human tasks that go into turning raw data into insights. "Data scientists currently spend roughly 79% of their time collecting, organizing and mining data to glean actionable insights," according to IBM, which cited an article from Forbes for its stats.
All this human effort makes it "challenging" for businesses to implement AI at scale. "IBM Watson Data Kits can help bridge that gap by providing the machine-readable, pre-trained data companies require to accelerate AI development," Kristen Lauria, General Manager of Watson Media and Content.
The Watson Data Kit for travel points of interest is designed to help travel-related companies (i.e. airlines, hotels, travel agencies, etc.) use AI to more easily build engaging web and mobile apps and experiences for travelers. The kit will come with more than 300,000 points of interest in 100 categories. As an example, a hospitality company could use the kit to train AI-powered chatbots within its mobile app to recommend personalized destinations and attractions based on a customer's preferences. The Watson Data Kit for travel points of interest was developed in partnership with Triposo, an IBM data provider.
The Watson Data Kit for food menus contains 700,000 menus in 21,000 U.S. cities, providing AI developers with content for apps that can help users find the menu item, type of cuisine, location, and price they want near them. The kit is designed to take a user deeper than the restaurant level, enabling menu choices and prices to be compared side-by-side for particular interests such as organic, soul food, and gluten-free. For example, the Watson Data Kit for food menus can be integrated into a car's navigation system and could support the system in providing on-the-spot, voice-activated directions to the closest bakery that sells gluten-free muffins.
These first Watson Data Kits are expected to be available by June. After that, IBM will continue to release Watson Data Kits tailored for other industries.
Cloud-Native Apps
Reactive Platform Development Accelerator (RPDA) lets developers design and launch cloud-native apps more quickly. RPDA lets developers from prototype, PoC and live production deployments. Notably, RDPA lets users access crucial services in IBM's Reactive Platform portfolio for application management, monitoring, and other tools.
RPDA is the latest offering to come out of IBM's partnership with Lightbend, a JVM appdev platform designed for building microservices and fast data applications. LightBend uses a message-driven runtime to optimize performance for distributed systems running on multi-core and cloud computing architectures.

Automating Deep Learning
Deep Learning as a Service (within Watson Studio) aims to use automation to make this technology to be more easily accessible to developers and data scientist.
Today, deep learning or the training of deep neural networks, is highly complex and computationally intensive. It requires a highly-tuned system with the right combination of software, drivers, compute, memory, network, and storage resources. Developing deep learning models is a painstakingly iterative and experimental process that can take weeks or month. It often requires hundreds, even thousands of training runs.
With IBM's Deep Learning as a Service. "the entire training life-cycle is managed automatically and the results can be viewed in real-time and revisited later. Each training run is automatically started, monitored, and stopped upon completion, saving users time and money as they only pay for the resources they use," according to a blog post by Ruchir Puri, chief architect at IBM Watson.
It also includes what IBM calls a "Neural Network Modeler," which provides a drag-and-drop interface to enable non-programmers to participate in model building thanks to a GUI that lets users visually select, configure and design neural networks – all using auto-coding.