IDN CEO Chat: Appian's Matt Calkins on Mobility as a 'Multiplier' for BPM, Social
IDN sits down for a CEO Chat with Appian Corp's Chief Executive Matt Calkins to explore Appian's vision for bringing together mobile, social and BPM. It's an approach that lets workers collaborate, problem solve and deliver customer satisfaction anytime from anywhere.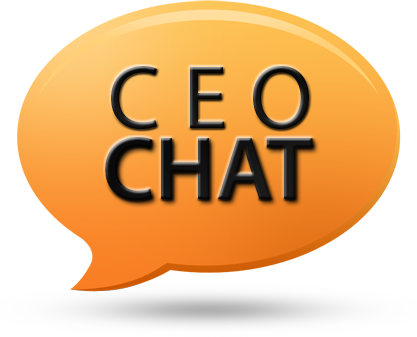 Appian Corp. is bringing together mobile, social and BPM (business process management) technologies into a responsive, low-cost and quick-to-deploy environment to improve how companies connect workers in real-time to collaborate, stay informed and resolve problems.

IDN sits down for a CEO Chat with Appian Chief Executive Matt Calkins to explore how this fusion of three key technology trends can change the face of corporate collaboration, problem solving and customer satisfaction. We speak with Calkins on the eve of the Appian World 2012 conference, which is being held April 15-17 near Washington, D.C.

Mobile, social and BPM, when combined properly can offer companies extreme value to both business and IT. "For our conversations with customers, businesses looking to embrace mobile, for instance, really don't want to create a whole new set of hard-to-maintain applications," Calkins told IDN. "Rather, they want the ability to leverage the applications, data and processes they already have, and make them more effective."

In fact, Calkins maintains that when mobile, social and BPM are brought together into an integrated platform the combination can provide to be a force multiplier for a business' core applications.

Calkins explained this multiplier effect. One company took its desk-bound applications and forms, and made them accessible via Apple iPads. Now, workers don't have to come into headquarters to fill out forms, timesheets, reports, etc. "Appian beings the virtues of mobile to existing apps a company has, and lets them avoid writing a new applications," he added.

At the heart of Calkins' vision is his view that BPM is no longer simply about automating static processes. BPM is about getting important tasks completed, and bringing human decision-makers together, whenever and wherever necessary.
"Mobilizing apps, especially for BPM, shouldn't be so complicated…, and workers need be able to [complete] processes anytime, from any device."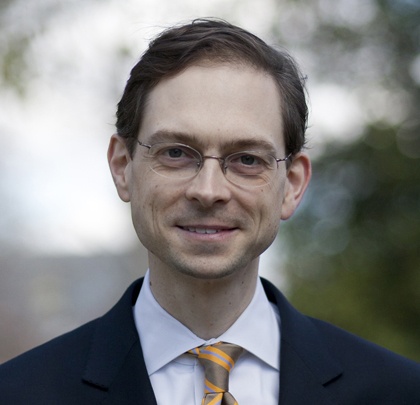 Matt Calkins
CEO
Appian
The purpose BPM has changed dramatically," Calkins said. "In the past, BPM was aimed at one problem at a time or one department at a time. Now problems, and their solutions, often run across multiple departments and workers are looking for new, more effective ways to communicate to identify and solve problems."

For all the intricate under-the-covers integration, Calkins insisted Appian's core platform remain easy to use and easy to deploy.

"Mobilizing apps, especially for BPM, shouldn't be so complicated," Calkins said. "Processes need to react faster, and workers need be able to [complete] processes anytime, from any device," he added

Mobile also needs to be made easier for IT, Calkins said. "The need to write or work with embedded code in various nodes of your [business] process model is wrong because it introduces deep complexity." Such complexity also makes it difficult to update processes or let all workers, whether on desktop, web or mobile, share or collaborate, he added.

"We designed Appian so you configure, and you don't need tons of custom coding. It's essentially drag-and-drop," Calkins said. "The whole idea is to be fast to build and deploy to all workers,"

Appian also provides a simple-to-learn tool to let users change or update their business models, change any steps in the process or even identity which team members need to be involved in which steps.

To promote ease of use and quick adoption, Appian's UI "looks the same no matter where you run it, PC, laptop or mobile device – the interface is always the same so you know how to use it. We didn't strip down Appian for mobile users," Calkins said.

In this view, mobility does more than provide a wireless extension cord to enterprise applications. Mobility brings business stakeholders together to solve problems and pursue new business opportunities, he said.

"Mobile workers need to get their applications, data and even chat in some type of context," Calkins said. That turns access into information that can be used to take the next step in a process."

Why Some Mobility Projects Under-Deliver
Appian's architecture looks to attack key reasons why some mobile projects under-deliver on benefits. Let's say IT wants to expose its supply chain data to field agents or sales reps. While the project may help those users, it will fall short if a company wants to resolve a customer complaint. Doing that may require data or integration with CRM, finance, shipping or another department.

This example illustrates how companies should think about mobile as they define their business problems, Calkins said. Mobility should work the way a company's employees work, and align with the company's business goals of getting things done, getting problems fixed, and keeping customers happy, he added.

"Bringing mobile, collaboration and BPM technologies together the way we do creates a network affect," Calkins said. "Data can pass more quickly to stakeholders, that means decisions happen faster because those making decisions are always involved and connected, without the need to log on to their PC or return from a business trip."

To provide a better look at how mobility provide a way to help your company speed up actions and results, consider these observations:
Many customer interactions (if not every one) overlaps with some other departmental work, another processes, or business systems.
It's impossible to build a perfect end-to-end process that connects customers with organizations and all relevant people who touch that process.
Even the most powerful top-level company execs don't take direct action to completely resolve an issue by themselves. They may direct the efforts, but they also need to connect with their staffs – or go through channels – to get things done.

A recent Appian blog post put it this way: "BPM software will truly emerge as the best way to organize and execute work when it becomes the single platform, and the single environment for unifying and presenting all the systems, data and collaboration a decision maker needs, when they're needed. "In 2012, delivering BPM as a single environment for unifying and presenting all systems requires mobile.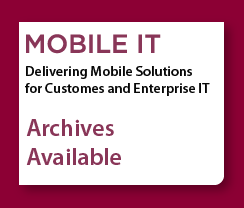 A Deeper Look at Appian's Integrated Mobility Approach
Appian's approach to mobile lets mobile workers chat with one another, follow threads, create and fill out custom-tailored mobile forms, and perhaps, most importantly, actively engage fellow employees to get processes and tasks completed (approvals, notifications and other complex multi-person processes). The Appian platform also allows users to automatically and securely connect with fellow workers.

Appian supports mobile applications for the Apple iPhone, iPad, iPod Touch, as well as Google Android and RIM BlackBerry devices. A native web client can also be utilized by all modern mobile device platforms with a web browser.

More than simply texting and chatting, Appian's platform will integrate with other applications and systems to allow users to track and receive proactive alerts to key events throughout an enterprise in real-time.

For custom needs, Appian's Forms Designer provides a simple drag-and-drop design environment for business users to quickly create interactive forms for their users. Published as web-forms and integrated into the business process, Appian Forms ensure users have a simple and clean interface to capture important data. Notably, the forms can talk to systems and data for active updates, event actions, complex formatting, and dynamic forms interactions

Bring together mobile with BPM and social capabilities and you have collaboration anywhere, without the need for lots of sophisticated integration, development or end user training, Calkins said. "Collaboration takes place not simply before a process, it happens all the time to take projects and tasks to the next step, resolve customer issues, check or orders and dozens of other day-to-day examples," he added.

Calkins knows that words like "platform" and "integration" can sound intimidating or costly to an IT professional. But Appian's recipe for its approach hides all this complexity and follows three main mandates for customers – mobile apps need to be easy to build, use and adopt.

This ability to combine BPM, with mobile and collaboration – while keeping it simple for business users and IT will continue to fuel adoption, Calkins predicted.

These solutions, from Appian and its customers,. will be on display at the Appian World 2012 conference, where hundreds mobile, social and BPM practitioners will gather to see the latest technologies and Best Practices. Learn more about Appian World 2012.