Cloud Connect Presents Lifecycle Solutions for Public, Private, Hybrid Cloud
At last week's UBM TechWeb Cloud Connect conference in California, attendees found a wave of insight, product releases and demos of soon-to-be-released technologies for all parts of the cloud design-test-deploy-manage lifecycle. IDN takes a quick virtual tour of some of the highlights.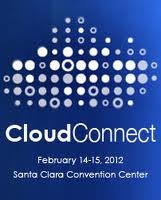 At last week's Cloud Connect conference in California, attendees found a wave of insight, product releases and demos of soon-to-be-released technologies for all parts of the cloud design-test-deploy-manage lifecycle.

IDN takes a quick tour of some of the highlights to help IT operations and cloud professionals see the latest tools to help create, run and administer enterprise-caliber private, public or hybrid clouds. The event was produced by UBM TechWeb.
Survey Finds Security, SLAs Top Cloud Concerns
A survey released during Cloud Connect found a lack of security and the ability to ensure SLAs (service level agreements) were among top concerns of 45% of IT decision makers involved in cloud projects. The survey of European IT professionals was conducted by Interxion, a provider of cloud testing services based in Amsterdam.

The survey noted a number of enterprise-caliber concerns about data and application performance. Among them:
Data loss, and ways to prevent that disaster (71%)
Preventing system outages (64%)
Vendor lock-in, regarding cloud infrastructure (40%)

Despite their concerns, the Interxion survey also found that IT decision makers are overwhelmingly focused on cloud projects. The survey found 75% of companies use the cloud now, or plan cloud use within two years. Notably, an eye-popping 90% planning private clouds are "likely" or "very likely" to choose hosted solutions – rather than buying their own hardware.

"Though companies have been transitioning to the cloud for some time now, there are still perceived obstacles that need to be addressed before many companies discover the cloud's full potential," said Vincent in't Veld, Director of Cloud Segment at Interxion.
Dimension Data's Compute-as-a-Service Simplifies All Clouds
Dimension Data previewed a broad range lifecycle services aimed at helping companies more quickly and easily adopt private, public or hybrid cloud. Notably, the company announced a "Compute-as-a-Service" option, which offers virtual servers and storage as a service for public and private settings.

Details of the CaaS options are:
Public CaaS provides compute resources via a flexible, shared service with both pay-as-you-go and monthly plans. It includes on-demand CPU, RAM and storage, as well as a web-based UI and access to an API for provisioning and orchestration. Users also receive 24/7 access to a Service Desk and an online Community support portal.
Private CaaS provides a pre-determined set of compute resources as a dedicated service deployed in a client data centre. The service includes CPU, RAM and storage, web UI and access to an API for provisioning and orchestration. It includes cloud infrastructure, implementation, cloud orchestration and automation technology and ongoing management by Dimension Data.
Hosted Private CaaS provides a Private CaaS hosted in a Dimension Data data center.
Provider CaaS designed to let service providers offer a customizable and branded cloud service.

Dimension Data's Cloud Services are delivered on the company's Managed Cloud Platform (MCP), a fully-managed cloud delivery platform comprised of servers, storage, networking, virtualization and operating system software. For management, MCP also includes Dimension Data CloudControl for operational control and automation of cloud provisioning, orchestration, administration, and billing.

"Migrating to the cloud is complex, with significant implications to their business across operations and IT," said Steve Nola, CEO of Dimension Data's Cloud Solutions Business Unit. "Our Cloud Services are designed to help clients reduce cost, move faster and manage risk effectively."

Dimension Data's enterprise cloud and managed hosting business is based on core technology from OpSource, which it acquired last year.
Nimbula Debuts Update to Nimbula Director
Nimbula debuted an upgrade to its Nimbula Director. The new release, set to ship in March, sports critical new upgrades across several key areas of enterprise-caliber public, private and hybrid clouds.

Nimbula Director 2.0 adds extensibility to make it easier to integrate third-party services to support networking, data, PaaS or other services. Those third-party services (and their custom logic) can be embedded into the cloud, and run and managed as if they were written by Nimbula. This approach, in turn, means that all such services inherit Nimbula Director's high availability, multi-tenancy and network security functionality.

Other Nimbula Director 2.0 enhancements include:
Support for ESXi hypervisor to bring VMware users an Amazon EC2-style cloud. It also supports VMware's Cloud Foundry PaaS solution;
Extended application management to allow users to orchestrate provisioning of complex applications. Users can also monitor and manage applications over their lifetimes;
New IaaS networking features including DNS and VPN services, as well as DHCP, NAT, firewall and VLAN services; and
Scalable distributed backend database (using SELinux) to support a production-ready cloud infrastructure.

"Nimbula Director 2.0 is an important milestone and huge leap forward for us and our customers," said Chris Pinkham, Co-Founder and CEO. "We continue to deliver the best-in-class operational experience with easy install and seamless management of the infrastructure and have added more unique capabilities to our growing list of innovative features."
GigaSpaces Opens Cloudify On-Boarding Platform to GA
GigaSpaces Technologies has offered general availability (GA) of its Cloudify cloud on-boarding platform. Cloudify enables organizations to easily on-board and manage any application, on any cloud, with zero code change.

One of the powers of Cloudify comes through its "built-in recipes" or blueprints that tell Cloudify all the details needed to run an application. Blueprints help devs/ops specify key attributes and dependencies needed for on-boarding, including which middleware services to run, what the dependencies are between the services, how to install the services, where to find the application and service binaries, when to spawn more instances or terminate existing ones, and even how to monitor each of the services.

"Cloudify was developed to allow cloud adopters to use and manage their adoptions at their own pace, maintain full control of apps, ensure business continuity, and minimize diversion of development resources in the process," said Adi Paz, GigaSpaces EVP Marketing and Business Development, in a statement. Cloudify supports private, public and hybrid cloud architectures, as well as non-virtualized environments.
Gale Technologies Updates IT Automation for Cloud, Legacy
Gale Technologies demoed the latest version of its IT automation software to allow cloud admins to rapidly build private/hybrid clouds using existing physical and virtual resources.

Among the updates, GaleForce 6.0 adds automated ability to provision base metal servers with VMware hypervisor solutions (for vSphere 4, vSphere 5 and VMware vCenter Server). The new version also adds the capability to custom orchestrate workflows for set-up and tear-down; along with new resource adapters to work with NetApp, Cisco, HP, Dell Citrix, VMware and Red Hat.

"Nearly all environments today are a mix of physical and virtual, driving the need for cloud software to manage both physical and virtual resources," said Akhil Sahai, Gale Technologies' vice president of product management. "GaleForce 6.0 is. . . designed for the cloud administrator who wants to quickly and reliably build private or hybrid clouds out of both legacy and new infrastructure, with an advanced, extensible, and yet intuitive tool."
SunGard, Amazon Team Up on Hybrid Cloud
SunGard Availability Services previewed a highly-available, bi-directional cloud backup service between Amazon and SunGard cloud customers. Designed for hybrid cloud workloads, SunGard will leverage Amazon Web Services' Direct Connect to provide LAN-like connectivity between AWS' East Coast data centers and SunGard's Enterprise Cloud. The architecture avoids the need to transport data over the public internet.

The service also lets customers use the AWS Storage Gateway to asynchronously write data bi-directionally between the SunGard cloud and AWS's storage infrastructure. SunGard also plans further AWS-focused options for test/dev and production environments. "This is a complementary relationship that will have wide-reaching benefits for both organizations and our customers," said SunGard CTO Indu Kodukula in a statement.
Apica Simplifies Cloud Performance Testing
Apica previewed an update to its Apica LoadTest portal that lets users quickly pinpoint load capacity limits, eliminate web performance bottlenecks and get a true understanding of how a site will perform. Apica LoadTest 2 offers integration with Selenium testing freeware technology to simplify load testing set up and reporting; expand load testing clusters for additional geographical testing; and index matching with common CMS/cloud components.

As more and more companies move to the cloud, it's imperative that these businesses keep a close watch on quality and continually test, monitor and validate application performance, said Apica CEO Sven Hammar in a statement. Apica LoadTest 2 will ship in March 2012.