How Mobile BPM Can Be a 'Game Changer' for Business-Critical Projects
IDC estimates 270 million mobile devices shipped in 2010, up 55% from 2009. As enterprise architects and integration professionals look for mobile IT that can be a game-changer for business, Medhat Galal, Director of Appian Corp's Center of Excellence, spells out the value of an emerging mobile BPM option.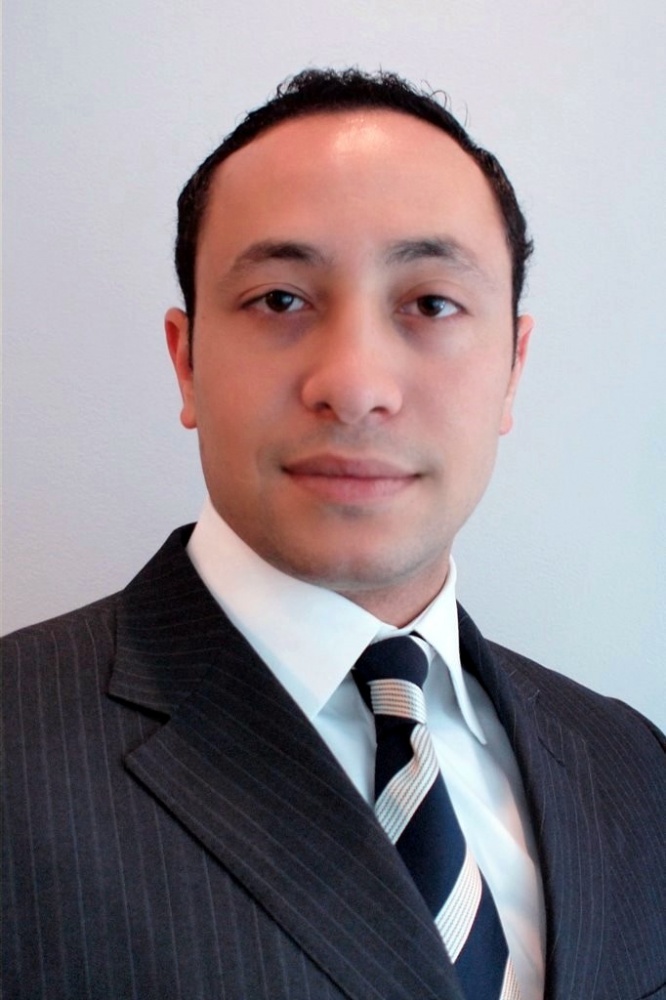 A growing number of enterprises are accepting the reality that their IT applications must go mobile, as some 270 million mobile devices shipped in 2010 – a 55% increase over 2009, according to IDC.

Increasingly, IT professionals are going beyond simple "mobilization" of current apps as they look at ways to "crack the nut" on how IT can employ game-changing mobility for their companies. They're finding mobile BPM (business process management) can empower not just mobile workers, but add to the bottom line for the entire organization.

By 2013, mobile phones will overtake PCs as the most common web access device, according to research from Gartner Inc. A mobilized workforce and a set of enterprise processes are poised to offer a new level of value for organizations and their customers.

But the cost of mobile application development can be very high – from $20K-$150K per application, according to Forrester Research. IT professionals who can lead the mobility charge – in a cost-effective manner – will be organizational superstars.

Taking Enterprise "Mobility" Out of the Box
Mobile application exposure often merely provides added flexibility to a certain set of mobile users (sales, supply chain, customer relations, etc). While that sounds OK, it can create just another form, another integration project – or worse, another silo for IT to support.
"A growing number of IT professionals are taking a bigger picture view of [enterprise] mobility.."
Medhat Galal
Director, Center of Excellence
Appian Corp.

A typical mobility approach goes like this: An IT project exposes your supply chain to your field agents for direct tie-in with back-end systems for real-time data integration. But this focus on the field sales rep doesn't consider whether the customer has issues. Now your CRM system has to know about supply chain events. Enter another integration point and another process silo. And, what if there are billing issues with the business customer account? Now your finance department personnel and systems have to be involved. Another integration and process change.

A growing number of IT professionals are taking a bigger picture view of mobility to avoid the problem of catching up, if not anticipating, the various ways business users could benefit from mobile apps. This holistic view looks at mobile as a means to help all business users stay informed of business events and self-organize to take rapid action.

How Marrying Mobile + BPM
Improves Business Responsiveness
Taking a holistic and easily extensible view of how to infuse mobility into IT comes from understanding some basic principals about how your business users interact – among themselves, partners and customers.
First, understand that every customer interaction overlaps with some other departmental work, another process, or business system, if only a little.

Second, it is impossible to build a perfect end-to-end process that connects customers with organizations and all relevant people who touch that process.

Third, and most importantly, understand that business executives live in a summarized and reported world, mostly past tense and mostly abstract. They cannot drive decisions to the edges of the organizations, and must go through chained connections to get things done.

Missed opportunities occur when process owners and operators are the only hard-wired people in the process. Systems are really not very intelligent, people are; so do not make people wait for the system. Surface the information to your people.
A great example of this is when a critical business event is surfaced by a BPM system through an easy and intuitive mobile and/or social interface. Stakeholders can first collaborate properly on that event and drive faster decisions. The data is not hidden in some summary report, or some weekly update meeting. It is right there at their fingertips – in real-time.

Best Practices for Mobile (and Social) BPM
Important Do's and Don'ts To Get Started
The following list of questions brings this high-level discussion down to some very practical steps. The following is a quick guide to how IT managers can use a mobile BPM approach to mobility at your organization:
Do not build the most comprehensive process possible replacing legacy systems; instead, expose legacy systems and applications using enterprise BPM with mobile and social features.
Focus on exposing relevant business events from legacy systems to the process owners/operators, and extend them properly to process observers and those who can take actions on these events.
Do not attempt to conceive of every possible task, exception, escalation, and rule to address events. Instead, let your process observers complement your core process owners and drive social ad-hoc business decisions.
Expose relevant metrics not only to your executives and process owners, but also to observers who can seize opportunities to drive success at the edge of the process.
Your mobile BPM should allow for these events and socialization to occur without having to develop and release discrete mobile applications. Remember that you don't want to further process silos.

A Use Case Example of Mobile BPM
The use case profiles for mobile BPM combine all of the principals discussed above in a way that provides a robust and easily extensible mobile platform to keep your business users informed, engaged and able to respond on a minute's notice to changes in inventory, customer requests or other unexpected events.

In this model of mobile BPM, core process and its constituents are no longer the only target. Process "observers" are also important – those workers who support decision-makers and who often do the work (contact the supplier, satisfy the customer, etc.).

Revisiting the above example:
A field agent with a scheduled delivery for a customer with an issue could get a business hazard event that allows him to escalate, open a case or collaborate with customer relations and/or finance right at the drop time. Decisions can truly be driven in real time when all the relevant people swarm around a relevant event to resolve, escalate, or take action and avoid information blind spots. Also, your executives can have real-time visibility into important business events without being part of every process everywhere. This allows them the flexibility to act and make strategic decisions on the fly.
Flexibility-on-the-fly is the hallmark of agile IT – and an agile enterprise. It makes your company more responsive, more profitable, and even presents employees new career opportunities.

Mobile BPM also offers new-found visibility into your company's processes and activities that will allow many stakeholders to drive more success.

At its core, mobile BPM is about turning functional people into agents of change by avoiding typical process zigzags throughout the organization. It creates added career value at the intersection of functional roles, and allows for lateral career transitions as well as additional functional responsibility. Business metrics could enable the best people to evolve into higher organizational roles based on their measured actions on relevant business events.

Enterprise mobility is inevitable, but the potential value must be weighed against the high cost of mobile application development. Using an advanced BPM suite to mobilize enterprise processes dramatically reduces the cost. Following the best practices outlined above helps ensure success. This means value for the organization, new opportunities for line-of-business employees, and career advancement for the IT leaders who make it possible.

About the Author
Medhat Galal is the Director of Center of Excellence at Appian. Medhat is a BPM veteran and technology practitioner with more than a decade of enterprise application experience. He engages with partners and customers to create and architect BPM Applications.