MomentumSI Gets 'Tough' on Cloud Provisioning, Management
MomentumSI is offering a growing suite of software services to provide lifecycle management support for private and hybrid cloud. With MomentumSI's Tough suite, IaaS solutions including VMware's vCloud Director, and Eucalyptus can intelligently auto scale, recover, monitor, provision, configure and balance as-a-service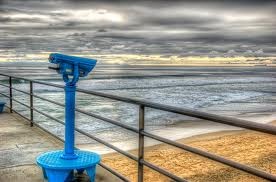 MomentumSI is offering a growing suite of software services to provide lifecycle management support for private and hybrid cloud.

MomentumSI's Tough suite is available now to work with IaaS solutions from VMware's vCloud Director, and Eucalyptus, allowing them to intelligently auto scale, recover, monitor, provision, configure and balance as-a-service. Enterprises can use the services with cloud solutions managed in their internal datacenters or through external hosting providers, according to MomentumSI CEO Jeff Schneider.

"For reasons of customization or security concerns, many organizations cannot fully rely on public cloud solutions from Amazon AWS or Microsoft Azure, even if they would prefer to, because their environments are too complicated and heterogeneous," Schneider said in a statement. "Companies in this situation are quickly adopting private cloud infrastructure platforms."

MomentumSI developed the Tough solutions framework to save companies extensive development time and provide a much needed elastic services layer that can be used to automate the management of services running on their own internal clouds, Schneider added. All Tough solutions use a framework that interoperates with Amazon Web Services (AWS) so organizations can migrate applications from private to public cloud or vice-versa.

Two notable MomentumSI Tough services support critical aspects of provisioning and on-going runtime monitoring and management of private / hybrid clouds.

Tough Cloud Provisioning Service provisions multi-tiered applications using a declarative language. In specific, this service orchestrates the provisioning of multi-part applications according to a predetermined blueprint, which allows application architects to create a digital description of the deployment architecture they can pass on to the DevOps team. Entire applications can be provisioned with absolute precision by using a declarative language pioneered by Amazon and described in JSON format.

Tough Cloud Monitoring is a scalable solution for monitoring the health of cloud services. This design enables users to gather system information on virtual machines and core platform services. The services monitor virtual machines for network, CPU and memory usage levels -- and can monitor thousands of machines in multiple data centers or cloud providers. Monitoring works across the most popular hypervisors (VMware, Xen and KVM). The service adheres to the Amazon CloudWatch standard.

Other MomentumSI Tough services includes:
Tough Load Balancing</b> To automatically distribute incoming application traffic across multiple machines
Tough Auto Scaling To allow organizations to automatically acquire and release machines based on activity levels
Tough Instance Configuration To enable "just-in-time" software installation and run-time configuration via Chef (an open source integration framework) or Puppet (open source project to automate system administration); and
Tough DNS 53 Which provides DNS functionality to the cloud exposed as an API enabling real-time changes