OutSystems, SAP Partnership Leverages Low-Code for Novel Solutions, Migration
OutSystems is bringing its high-performance, low-code development platform to the SAP ecosystem. IDN speaks with OutSystems CMO Robson Grieve about the SAP-driven innovations available.
by Vance McCarthy
Tags: cloud, HANA, integration, low-code, OutSystems, SAP,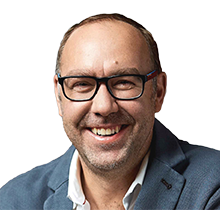 Robson Grieve
chief marketing officer

"We think of what we do at OutSystems as high performance, low code. The whole world of software development, including pro developers, is right for innovation."
Cloud Architecture
Virtual Summit

Enterprise-Grade Integration Across Cloud and On-Premise
Online Conference
OutSystems is bringing its high-performance, low-code development platform to the SAP ecosystem to help enterprise teams with various SAP-driven innovations.
By joining the SAP PartnerEdge program, OutSystems will support enterprise efforts to expand their SAP core capabilities. These include support for SAP S/4HANA migration and helping developers quickly build and connect with new composable apps and services, according to OutSystems CMO Robson Grieve.
"It's really important to us that the market be aware that we see these SAP core systems as not competitive to us -- but parts of the ecosystem that we respect. We aim to help build and maximize the value" of SAP investments, Grieve told IDN.
He also shared that OutSystems' approach to low code is engineered for a wide range of enterprise-caliber projects such as those for SAP.
"We think of what we do at OutSystems as high-performance, low code," Grieve said. "Citizen developers are certainly going be a big part of the future. But, we also say the whole world of software development, including pro developers, is right for innovation."
Driven by joint OutSystems/SAP customer requests, there are "two big types of use cases we're focusing on," Grieve told IDN.
To 'extend' core capabilities for SAP through OutSystems' integration and services extension capabilities
To help SAP customers update and rebuild functionality in the core, especially as customers move from one version to the next.
Through participation in the SAP PartnerEdge program, OutSystems can integrate its offering with SAP solutions. The SAP Integration and Certification Center (SAP ICC) has certified that the OutSystems Platform (OutSystems 11) integrates with SAP S/4HANA and SAP NetWeaver using standard integration technologies.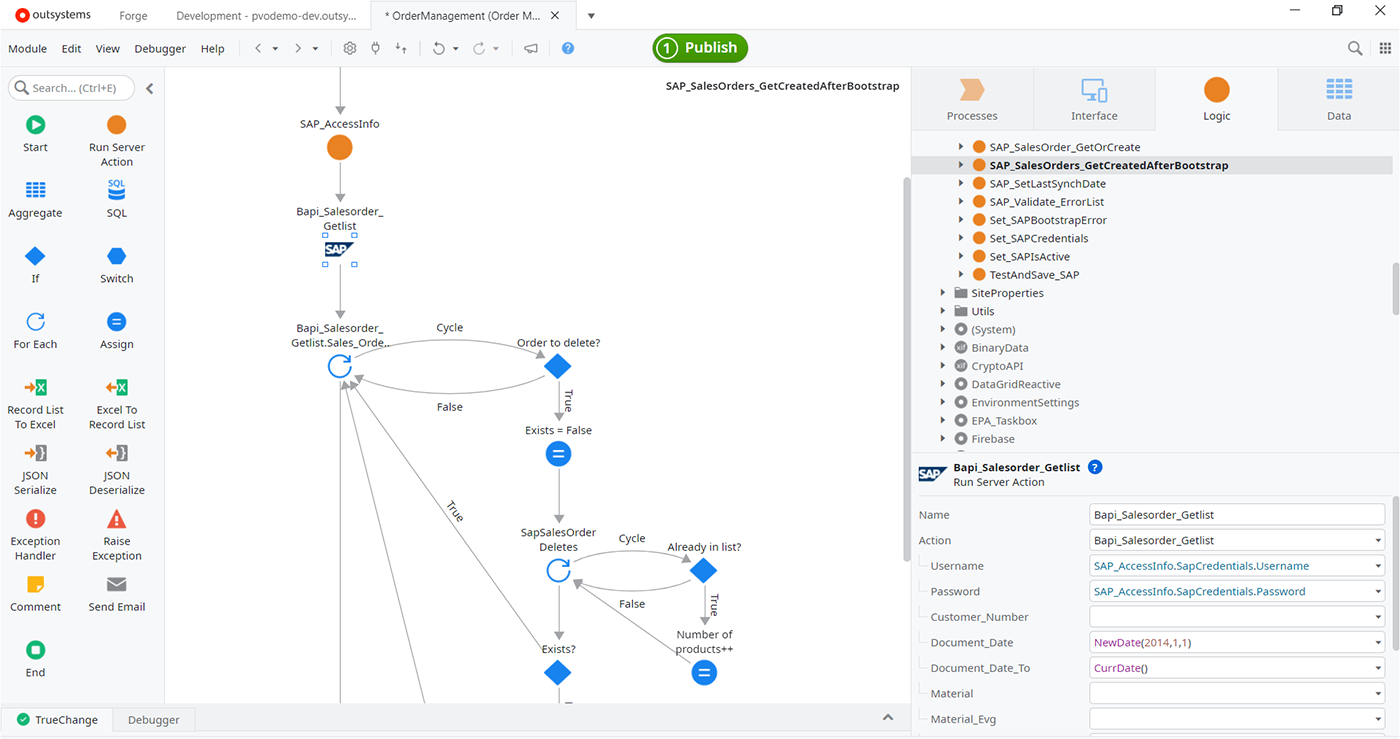 OutSystems, SAP Low-Code Partnership in Action; Multiple Use Cases
OutSystems' ability to integrate SAP technologies is already one of the company's most common use cases among joint customers, Grieve told IDN.
This sets the stage for how SAP customers can take OutSystems to new levels of productivity to (1) build new customer experiences, (2) make critical customizations, (3) extend core SAP capabilities and applications and (4) even accelerate migration to the cloud, he said.
Grieve shared specific OutSystems/SAP use cases:
The first regards 'extending,' SAP capabilities, where an example includes selectively making data from an SAP resident system of record available to trusted third parties via a secured Partner Portal or Supplier Portal.
SAP is a super important system for customers with lots of particular and unique information, such as inventory values deep inside supply chains and things like that. So you have to have a system of record for the information.

[Moreover], many constituents want to be able to see into that information, and they want to be able to see into it through non-SAP systems. So, they will want to use mobile apps and web apps. And [companies] might only want them to see part of the data - not all -- because they are partners.
Grieve pointed out that OutSystems' no code/low code tooling will help SAP customers further build on this advantage.
"So, in this example, you want to build a mobile app that your suppliers can use to track the progress of their orders out or sort into your system to see the progress of orders out to customers, "he said. "Frequently, there aren't enough developers to do these."
In addition, for other cases, companies will want to work on "cross-platform mobile apps," Grieve added. In those cases, "you probably don't have the right developers in your team because often those skills just don't exist in that core group," he added.
Another example is how OutSystems helps update SAP core functionality, which "are oftentimes component-related [or] where you've got a specific role that works with a specific view of SAP."
Grieve explained it this way:
Many SAP customer often have "power users" as well as an outer tier of less experienced SAP users, who only need selective access via role-based access controls.
Imagine you've got a seller that might need to enter an order. You've got somebody in accounts receivable who might need to enter a payment to an order or update a customer status based upon a payment.

Those are the kinds of use cases that exist around the core that are sometimes a little slower to come along when big transitions happen. That's fundamentally where OutSystems offers a way to do it.
OutSystems founder and CEO Paulo Rosado also noted the low code platform also lets businesses "rebuild custom business logic to keep the core clean." This often occurs as businesses migrate to SAP S/4HANA. Rosado shared some details:
"Enterprise teams face significant pressure to deliver sustainable business results," Rosado said. Thanks to OutSystems' membership in the SAP PartnerEdge program, "it's now easier for enterprises to activate their investments in SAP technologies by building business-critical apps that help improve operations, customer experiences, processes, and migrations to SAP S/4HANA," he added.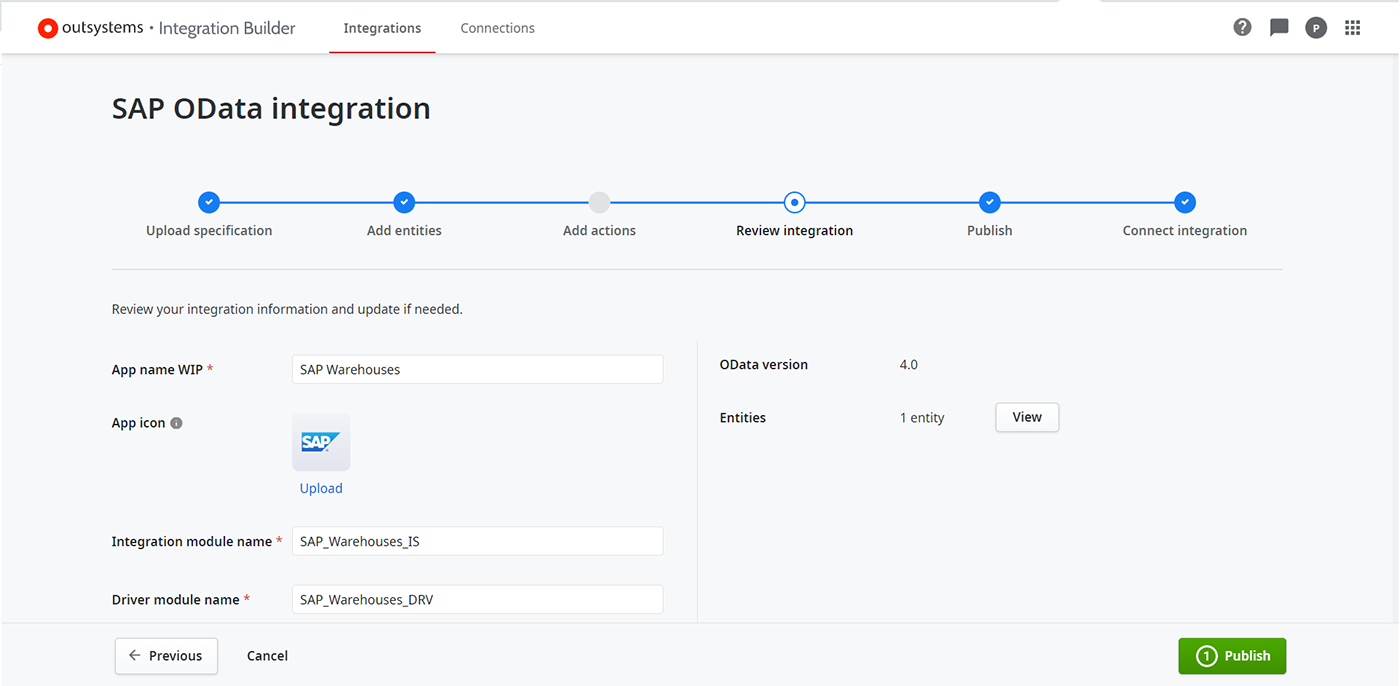 Across use cases, SAP customers using OutSystems include:
Multibillion-dollar IT distributor Redington Gulf used OutSystems and robotic process automation (RPA) to modernize their SAP instance and build a rebate management system on top of the SAP application in three weeks.
European Supermarket chain COOP created a new Store Operations Application integrated with BAPI, which saved store employees up to 45 minutes per day on standard procedures like waste registration, ordering, and due date checks.
Environmental, waste management and recycling technology company ISB Global created and deployed a mobile app that helps field and remote employees record and monitor customer service requests more effectively.
One other aspect of OutSystems/SAP partnership is that the OutSystems low-code platform generates actual code for all SAP use cases -- not abstractions. Grieve added. This makes SAP professionals who focus on code quality and governance very comfortable working with OutSystems, he noted.
We are definitely doing everything we can to stay within [SAP's] published guidelines of the way their software works. And certainly we are validating components.

This is where OutSystems is really different from a lot of the other low-code platforms. It's real code, so you can see it and inspect it. Anybody in the business can crack it open and inspect it just like it was written by one of their developers.

It's a natural part of a software team's set of artifacts, unlike some other things that are encapsulated and not real code. And you own that intellectual property.
OutSystems' low-code platform also delivers infrastructure reliability and other high-availability support.
"We think a lot of lot about 'the ilities' so we know [our platform] has to be very resilient and has to scale really easily and be secure," OutSystems also supports reliable cloud migrations, Grieve added, where extended services build with OutSystems will run on the OutSystems cloud platform.
OutSystems customers can leverage free, pre-built code components and integrations, including ones built specifically for SAP solutions, in the OutSystems Forge. This is the company's open source repository of reusable, open code modules, connectors, UI components, and business solutions.
Developers can also try OutSystems with a free trial version.