Tray.io 'Embedded iPaaS' Empowers SaaS, ISVs via Low-Code, Automated Integrations
An 'embedded iPaaS' from Tray.io lets SaaS, ISVs and third parties deliver low-code, highly-reliable integrations to end users. IDN talks with Tray.io CEO Rich Waldron about how enterprises could reduce the need for on-staff integration specialists.
by Vance McCarthy
March 14, 2022
Tags: APIs, automation, cloud, embedded, iPaaS, integration, low-code, Tray.io,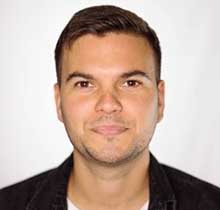 Rich Waldron
CEO


"Tray Embedded lets ISVs effectively drop an instance of the Tray Platform into their own software product to easily integrate with their customers' tech stacks."
Cloud Architecture
Virtual Summit

Enterprise-Grade Integration Across Cloud and On-Premise
April 21, 2022
Virtual Summit
In 2022, it's clear that iPaaS (integration platform as a service) is no longer just a tool for internal enterprise IT teams.
Tray.io is taking an 'embedded iPaaS' approach, which lets SaaS, ISVs and other third-parties provide their customers the reliable, scalable and secure integrations and workflows they need.
Tray Embedded lets SaaS, ISVs and service providers deliver low-code and workflow automation to customers – all without requiring users to have integration specialists on staff, Tray.io CEO Rich Waldron told IDN.
"We're extremely excited about Tray Embedded as we've largely pioneered the space of embedded integrations for ISVs. Tray Embedded was born from repeated requests from our partners who needed our help to go to market for deals in which there was interest in our partners' products, but a keen need for integrations for those products as well," he said.
Over the last year, Tray Embedded has added crucial enabling integration technologies, including:
More than 90 new connectors bring Tray.io's connector library to more than 600 always-up-to-date connectors. These connectors represent integrations with 1000s of newly-supported endpoints that reach across every software category.
A new Embedded Connector SDK enables software and services organizations to meet a wide range of integrations using pre-packaged, customizable connectors.
A pair of high-performance configuration wizards within the SDK allows teams to provide a guided, parameterized in-product integration activation experience for quick deployment and easy customization.
Further, because Tray Embedded runs on Tray's enterprise-class self-service platform, it's easy for third parties to build integrations to connect their software to customers' existing apps and data - and know they will be secure, governable and scalable.
As a result of Tray.io's set of 'embedded iPaaS' technologies, Waldron noted that Tray Embedded adoption has exploded, having grown by 1,025%.
"We've seen tremendous adoption of Tray Embedded and our customers are experiencing notable success after implementing the platform into their operations. Since last July, Tray Embedded has gained nearly 60,000 new end-customers," he told IDN.
SugarCRM, Hootsuite, Pendo, App Annie, Hopin, Typeform, HackerOne, Eventbrite, and Dun & Bradstreet have deployed Tray Embedded-powered integrations to thousands of end-customers, he added.
A Look at Tray.io's iPaaS Portfolio
Tray.io currently has two product lines. Tray Embedded and Tray Platform.
Tray Embedded lets ISVs "effectively drop an instance of the Tray Platform into their own software product. Those ISVs' products can then easily integrate with their customers' tech stacks," Waldron said.
Tray.io offers Tray Embedded in multiple configurations," Waldron said. "Our Integration Manager offers customers the ability to offer their end users individual integrations on an a la carte basis. Our Native offering is a full and seamless implementation of our platform's integration capabilities [and allows] customers to then offer rapid integrations with their own software products to their end users."
"Tray Embedded even lets these firms affordably provide one-off, ad-hoc integrations for their customers [and ] we offer Tray Embedded in multiple configurations," he added.
Tray Embedded also aims to keep such integration tasks simple for both ISVs and end users by offering an Advanced Configuration Wizard, he added.
Tray Embedded is built on the core Tray Platform.
Tray Platform lets SaaS companies meet market demands by their customers by building, productizing, and delivering integration marketplaces at high-speed and lower costs. In addition, Tray Platform also empowers 'citizen integrators' across the organization to integrate their tech stacks and automate their processes.
Tray Platform supports a rich set of low-code and automation features to empower non-technical and technical users to create sophisticated workflow automation that streamlines data movement and actions across multiple applications. It uses a modern elastic, serverless architecture to support scale and enterprise operational requirements such as SOC 2, GDPR, CCPA, and HIPAA.
"Builders across the enterprise use the Tray Platform for a variety of use cases outside of simply integrating their tech stacks," Waldron told IDN and listed several popular automation-driven workflows use cases, including automating:
Every step of lead management for marketing (intake, enrichment, segmentation, routing);
Essential sales process (deal desk approvals and data hygiene workflows); or
Critical services use cases (ticket queue sorting via account SLA or even by account value).
Waldron shared some insight into customer adoption trends:
We've seen rapidly-growing firms and world-class brands such as HackerOne and Eventbrite use Tray Embedded to tackle one of their product and services teams' thorniest use cases: Increasing end user demand for integrations between their vendors' software products and their own tools.

HackerOne accelerated its customer integration roadmap 4x while conserving and redeploying its developer resources away from building in-house integrations toward more-strategic projects.

Using Tray Embedded to deliver integrations (rather than relying on 'black box' third-party integrations for its app marketplace), Eventbrite also reduced its engineering burden 80% while reducing support ticket volume 100x."

Tray.io's Next-Gen Vision for iPaaS in 2022 – and Beyond

We asked Waldron to describe his vision for a next-gen iPaaS. He shared how Tray.io is working to improve flexibility and impact for a plug-and-play iPaaS to offer more value and demand less skill to use.

We believe that iPaaS for the enterprise can't be the same bulky, code-heavy tool it once was. Our friends at Gartner notably predicted that by 2023, 'citizen developers,' that is, technically-minded professionals who aren't necessarily engineers themselves, will outnumber professional developers by a factor of at least four.

The prediction squares with our own experience: namely that integrations are not, and cannot be, the exclusive domain of developers anymore.

That said, Waldron also points out iPaaS offerings need to think beyond the simple endpoint-to-endpoint model.

The so-called 'SaaS explosion' has led professionals across the organization to rely on an increasing number of software tools. The number of software tools available for marketing alone has infamously exceeded 8,000+. While these many point solutions are good at what they're supposed to do, they're not good at seamlessly flowing data among themselves.

As a result, knowledge workers across the organization, from marketing to sales to services to HR (as well as IT), are increasingly spending more of their working hours manipulating and transferring data across their many tools.

The traditional, code-heavy iPaaS that requires an army of engineers to integrate a company's software tools–which usually makes the IT teams that use them into operational bottlenecks–just isn't up to the challenge anymore.

Preparing iPaaS for the Composable Enterprise, Low-Code Workflows

Beyond ease-of-use, Tray.io also sees the need for iPaaS solutions must offer more automation and better simplicity. Both are keys to being ready for more composable architectures – and delivering on the vision of a 'citizen developer.'

Another important trend for the future is Gartner's 'composable enterprise' model, which posits that the future will belong to companies that can evolve their tech estate into a modular set of interchangeable tools that teams can regularly reconfigure in response to new business challenges.

In order to enact the composable enterprise, organizations must democratize integrations via low code–so that every team can self-service their own integrations, manage their own data flows, and get the most out of their tech stack. The alternative of continuing to do things 'the old way' means every team continues to be held hostage by its apps and their lack of interoperability.

We also believe that low-code workflows are the ideal way to manage integrations because they give anyone the power to not only integrate their tools, but set up custom data flows by way of automation. The iPaaS of 2022 and beyond needs to offer not only fast, easy, and robust integrations, but also end-to-end process automation that gives teams the power to orchestrate custom data flows across their software.

We're already seeing organizations use low-code automation in concert with integrations to streamline and scale time-consuming processes to give themselves an edge on their competitors.

Tray Embedded customers are realizing a broad range of benefits, Waldron said, some not always associated with an IT-driven integration project. These include improved customer satisfaction with integrations, accelerating integration roadmaps and even strategies to monetize integration.

"Our team is continually innovating on customer integrations to empower ISVs and services teams to deliver integrations to their customers quicker and more economically, Waldon said. "We're committed to empowering our customers to build out robust integration marketplaces and deliver reliable customer integrations quickly and efficiently."