Factors Slowing Your Digital Transformation – And How To Address Them
Delays in digital transformation continue in 2022. Blue Cedar CEO John Aisien shares the many factors slowing your progress and reveals tips to get back on track.
by John Aisien, CEO at Blue Cedar
Tags: digital transformation, apps, data protection, development, MAM, mobile, workflow,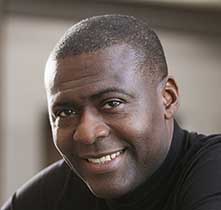 John Aisien
CEO


"It's not unrealistic to think mobile app security will be the most important factor facing mobile developers in 2022."
Application Architecture Summit

Modern Application Development for Digital Business Success
January 27,
2022
Virtual Summit
As we start 2022, many IT teams have found the pandemic and the Great Resignation are playing havoc with their digital transformation projects. Missed milestones and lack of skills are rampant everywhere.
But even for those companies who are catching up from missed deadlines and staffing up with new hires, 3 other stealth technology factors still lie in wait that could wreak havoc on their digital innovations.
This article lays out this year's myriad digital transformation challenges -- and more important, tips for how to resolve them.
The last 18 months have put an unbelievable strain on the global workforce, which has gone through a complete metamorphosis, triggered by a couple of irreversible trends.
Even prior to the pandemic, the workforce was evolving, with baby boomers beginning to retire. However, in the months since, it's no longer just baby boomers. Workers are leaving the workforce in droves, sparked by new opportunities to work independently or because challenges on the home front have necessitated a change. This has led to the Great Resignation, which has also meant that the rate at which organizations are becoming staffed by Gen Y and Z workers - digital natives that have different expectations from technology than previous generations - is accelerating.
Unlike previous generations in the workforce, Gen Y and Gen Z have never known a world without mobile phones, tablets, and immediate access to everything they need via mobile experiences. This puts tremendous pressure on IT teams, which need to meet the expectations of their workforce that increasingly consists of these digital natives.
IT organizations need to seamlessly deliver digital experiences that increase productivity and efficiency, while also providing a user experience similar to what these digital natives enjoy today with consumer apps. To put this challenge into perspective, 55 percent of Gen Z cannot go more than four hours without Internet access - compared to 22 percent of Baby Boomers that could go a week or more!
Take the changing demographic of the workforce and couple it with the COVD-19 pandemic, which has accelerated a shift toward hybrid and remote work. Globally, there are 2.7 billion deskless workers - that's 80 percent of the global work population.
According to PWC, nearly 90 percent of organizations anticipate that many or most of their employees will work remotely one or more days per week after COVID-19 and it's hard to doubt this as new variants continue to arise and workers - for once - dominate the employer-employee power dynamic and can increasingly dictate how they want to work.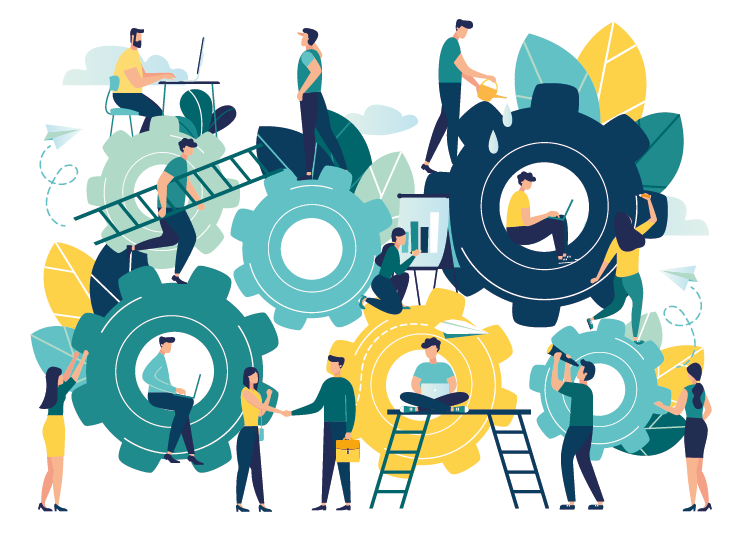 Recapturing Momentum for Digital Transformation in 2022
Thanks to efforts and investments from the corporate suite, many companies are beginning to tackle these macro issues of pandemic delays and lack of skilled staff. That said, IT teams can play a huge role in recapturing momentum for their firm's digital transformation projects. The rest of this article focuses on 3 important areas apps and IT teams will drive success in 2022, especially in the area of the skyrocketing demand for corporate mobile apps.
#1 Complicating app development workflows
For many organizations, a typical workflow might need to be applied to 10, 20, or 50 mobile apps, multiple times a year. There may be different workflows for different apps, requiring coordination across a unique set of deployment activities for each app. If each app is distributed to a unique app store, the workflow permutations become enormous. How can they be kept organized across the various teams?
Orchestration is an underrated process that streamlines mobile app deployments by coordinating the different deployment activities across people and services, automating tasks where appropriate. Typically, different teams perform different activities for app deployments. Orchestration enables efficient and error-free workflows that eliminate deployment delays while supporting compliance with security policies and regulations. It provides the recipe for ensuring rigor for app deployments. Orchestration is important when there are many workflows that have unique recipes or activities.
One large national bank faced this challenge. In an effort to improve employee experience, it wanted to deploy a high-trust i messaging solution, which was becoming the industry standard for compliance-sensitive organizations, to mobile devices. The solution had been out in mid-2019 for access via laptops and desktops and was a hit. The bank was experiencing viral user adoption of the solution across its target users—it processing over 200,000 messages per day and supporting thousands of active groups on the messaging solution.
Problems arose, however, when it devised plans for a mobile option. The messaging solution's native mobile apps did not fully comply with security requirements of the bank's cybersecurity organization. The cybersecurity organization required use of its standard mobile app management (MAM) solution, BlackBerry Dynamics, with these apps, in order to ensure that all mandatory policies and controls were in place when the mobile app was in use.
By leveraging a value stream platform to add the required MAM controls to already developed apps, which meant that there was no need to write integration code, the IT operations team was able to generate secure versions of the app for iOS and Android. These versions met the cybersecurity team's requirement and allowed the bank to provide secure workforce communication for the bank's entire population.
#2 Ensuring protection of corporate data wherever it is used
Given the changing workforce dynamics, it's not unrealistic to think mobile app security will be the most important factor facing mobile developers in 2022. The mobile channel will be an increased source of significant vulnerability and will emerge as the most vulnerable channel for businesses.
One way to ensure that the appropriate application security checks are consistently applied for all mobile apps that are part of digital transformation is by using a value stream management platform optimized for the needs of mobile apps. A value stream platform streamlines the app deployment process and seamlessly handles post-development app modification requirements that often arise during app deployment.
Additionally, it provides a complete history of all tasks performed and artifacts generated in an app during the app deployment process. This is only possible because the platform is participating in all deployment actions, such as app signing, app modifications, app distribution. Having a detailed audit trail allows companies to utilize it as evidence of compliance both for internal corporate regulations and for meeting security needs.
The bank mentioned above was able to balance its mobile strategy - driving widespread use of its app - with the need to meet the cybersecurity team's requirements. The BlackBerry Dynamics-enabled apps immediately met the cybersecurity team's requirement for robust app-level security.
#3 Deploying apps and updates speedily enough to keep productivity high
More than 60 percent of companies sacrificed app security for speed, according to a recent survey. In that same survey, two-thirds of companies experienced a mobile-related compromise and said the impact as "major." Sacrificing security for speed is not a good strategy – organizations need a solution that delivers both.
Value stream management platforms for mobile that offer app enhancement services are extremely effective at solving the speed dilemma by ensuring companies are deploying mobile apps that are secure without sacrificing the rate at which apps must be deployed in order to ensure timely digital transformations. Enabling app security controls in a mobile app is a costly undertaking, one that must be incurred repeatedly.
Industry stats citing five to six hours per app are fair approximations. That's why the promise of enhancement services that add app security without the need for code to be written is so attractive: it reduces hours of code development to minutes of security integration and eliminates security flaws that could be introduced through manual integration. What's more, it eliminates the need to allocate developer resources to get the granular app-level controls that are needed for effective mobile application management.
By using a value stream platform that provides enhancement services to embed BlackBerry Dynamics MAM into mobile apps without coding a government agency was able to put its logistics app in the BlackBerry Dynamics container, making it compliant with the government agency's security policy and immediately deployable to its users. Employees started using the logistics app in daily tasks and the department observed increased productivity.
Digital transformation is a balancing act: go too fast, and organizations are likely to make themselves more vulnerable. Layer on too much security without automation, and the development engine will slow to a crawl - and neither work effectively when accounting for the need to orchestrate activities and handoffs between different teams and technologies. with orchestration between teams and environments. But, bring those three elements together, and organizations can expedite digital transformation efforts.
---
John Aisien is co-founder and CEO of Blue Cedar, a firm dedicated to simplifying mobile app development through innovative technologies and smart processes. Earlier in his career, John also served as VP of product management for Oracle Fusion Middleware.