Mendix Industry Clouds Bring Low-Code Clout To Demands for Vertical Apps
Mendix is pushing the envelope for low code with the release of Mendix Industry Clouds that can speed up delivery of vertical-focused solutions. IDN talks with Mendix senior director Ron Wellman.
by Vance McCarthy
Tags: Apps, citizen developer, cloud, low-code, Mendix, templates,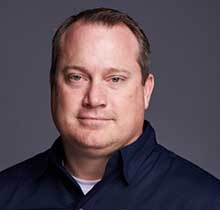 Ron Wellman
Head of Industry Clouds


"The number of low-code applications tends to grow as individuals and departments start realizing what's possible to achieve."
Application Architecture Summit

Modern Application Development for Digital Business Success
January 27,
2022
Virtual Summit
Mendix is expanding the capabilities of its low code platform with a rich set of new and updated features to help stakeholders more quickly assemble and deliver industry-specific solutions.
Mendix Industry Clouds are designed with comprehensive set of technologies to meet the needs of individual vertical markets. They offer a suite of blueprints, templates best practices and low-code components, Mendix Industry Clouds Ron Wellman, senior director of solutions marketing and head of Industry Clouds at Mendix, told IDN.
Wellman shared that Mendix goals is to promote teamwork across IT and business groups, offer easy-to-use technologies to speed app delivery – and open up stakeholders to new low-code possibilities.
"What we see is that the number of low-code applications tends to grow as individuals and departments start realizing what's possible to achieve," Wellman said. "Low-code can power the Agile transformation for business leaders, empower citizen developers, and free developers from many of the non-value-added tasks associated with application development."
Architecturally, Mendix Industry Clouds combine the drag-and-drop visual capabilities of the Mendix low-code platform with crucial components that help stakeholders digitize apps and resources that will meet their unique industry requirements.
In specific, each Mendix Industry Cloud includes a rich set of curated building blocks, data source connectors, support for APIs and workflows, reusable templates -- all alongside industry-specific optimized best-practices.
Mendix Industry Clouds are now available for Manufacturing and Financial Services, with offerings for Public Sector, Retail, and Healthcare in the pipeline.
"We introduced Mendix for Financial Services and Mendix for Manufacturing, both of which include Adaptive Solutions, Solution Templates, App Services, and Connectors which further accelerate application development," Wellman said.
Mendix Industry Clouds also has pre-defined solutions that can meet specific use cases and tasks within each industry to add further value.
For the financial industry, Mendix supports Credit Rating, Claims Management, Portfolio Management, Insurance Claims Management, Banking Onboarding and Wealth Portfolio Management.
For manufacturers, Mendix supports engineering, operations, field services with solutions and services for Smart Warehousing, Predictive Maintenance, and Smart Workforce Planning.
These capabilities can be extended and personalized to build customer experiences that align with each organization's brand and differentiation.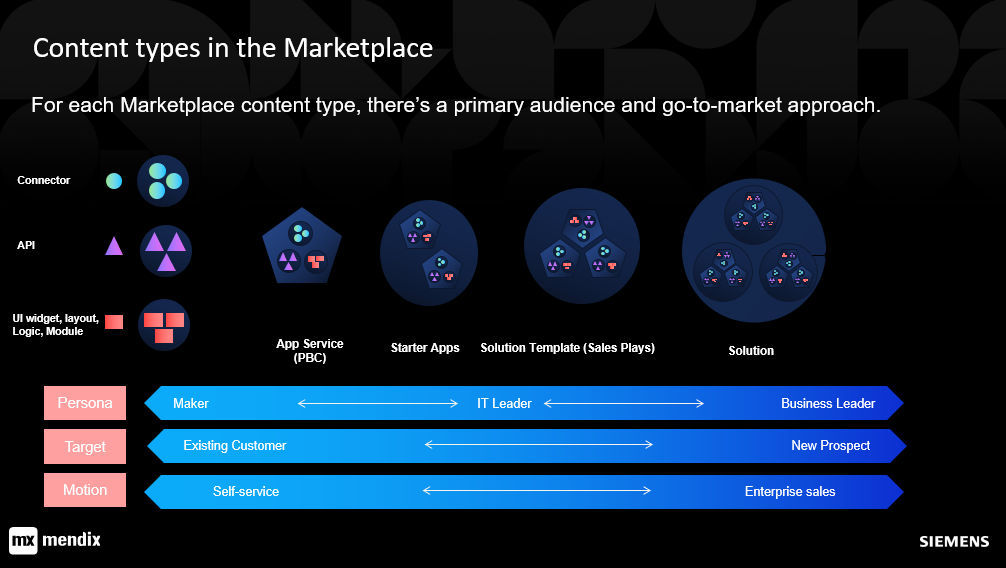 Mendix Industry Clouds support various stakeholders (professional developers, citizen developers, business managers)
Mendix Industry Clouds Come Amidst Staff Shortages, Rising Costs
The rollout of Mendix Industry Clouds come as the shortage of traditional software developers becomes more and more acute, noted Mendix CEO and co-founder Derek Roo.
A recent Mendix study found nearly 6 in 10 IT professionals (57%) said the number of staff needed for software development is increasing, while the cost of software development is rising (61%).
To fill this gap, vertically-focused Mendix Industry Clouds aim to drive "more collaboration between low-code makers and low-code consumers," he said. This holistic approach to low-code "unlocks new business opportunities, enabling the commercialization of new digital capabilities, and the data that flows through them," Roos added.
Mendix Industry Clouds build on the Mendix low-code approach to promote deeper collaboration between business and IT teams to accelerate app development without compromising security, quality, and governance.
Combining the core Mendix low-code platform with Mendix Industry Clouds will promote deeper collaboration between business and IT teams. Wellman described how Mendix intends to appeal to users across the spectrum, from hands-on 'makers' to business managers and citizen developers.
"A 'maker' could combine components to provide an existing customer with a self-service capability. On the other end of the spectrum are business leaders who might want to reach a new prospect using enterprise sales capabilities. Citizen Developers (the power users working in lines of business) are more likely to take advantage of a solution which comprises many components.




"More fundamentally, we're providing off-the-shelf components for composing a solution. We see is that the number of low-code applications tends to grow as individuals and departments start realizing what's possible to achieve. Maybe your company realizes that it needs to digitize different processes or aging applications built with old technology should be implemented as a cloud SaaS offering."
Wellman also shared some examples with IDN that bring to life the benefit of combining low-code components with services and business logic specific to a particular industry vertical:
If I combine the Experian connector with a little bit of logic, a UI widget or layout, I have an app service for real-time ID verification that any bank or insurance company can use.

Then, if I combine that app service with other components, such as a KYC database, that's one step closer to a solution. I can continue adding components to create a template, allowing banks and insurance companies to easily extend for market differentiation.
One early adopter of Mendix Industry Cloud described how it promotes collaboration.
"Mendix Industry Clouds address a key market need. Everyone is building solutions in isolation of one another. This approach has us joining a community that shares the use of best practices, common patterns, and accommodation of standards," said Peter Hughes, group head of application development at Corant Global Insurance, in a statement.
Mendix also announced other platform enhancements, including new AppServices and an AppServices Framework to promote deeper runtime support. Mendix also debuted Solutions Platform features to help developers commercialize their Mendix creations.
AppServices are the architecture cornerstones for low-code assembly and composability. Mendix adds AppServices for automated document processing, cognitive/AI services, and messaging. Further, Mendix will let organizations produce and customize their AppServices thanks to a new AppServices Framework. This includes provisioning, metering, billing, and security. Such AppServices can also be commercialized, available to outside firms.
Solutions Platform supports integrated metering and billing, IP protection, extensibility, and maintainability. These capabilities provide a straightforward and secure way for makers to offer solutions to the Mendix developer community – without the risk of losing control of the underlying IP.
Together, the two empowers developers to assemble, customize, and extend solutions to meet their unique business requirements.
Other Notable Updates to Mendix Low-Code Platform
Mendix also revealed a handful of other notable updates, including:
New AI-related features. Mendix Page Bot, a part of Mendix Assist, guides software developers in building UI and UX, based on patterns learned from millions of anonymized data points by Mendix developers. An update to Logic Bot provides next-step logic assistance for developers writing microflows.

Mendix Machine Learning. MML makes it easier for organizations to incorporate custom machine learning models into their Mendix-developed apps. With the ML Kit, low-code abstractions and automation help developers quickly assemble purpose-built, relevant apps.

Enhancements to Data Hub. Mendix Data Hub 2.0 expands the ability to discover, create, and change data from any system or application. Data Hub 2.0 also adds enhanced data cataloging makes it easier to connect, filter, and utilize massive amounts of data from different platforms, data lakes, and data warehouses across the enterprise's landscape. It also gets a new connector framework to connect an enterprise's custom data sources more easily with commercial ones, including Salesforce, Twilio, Dropbox, and Microsoft Dynamics.

Business Events. As searchable entities within its catalog, business events will be elevated into native, plug-and-play elements that can be used in Mendix Studio Pro within any application model. Adding business events enables Mendix developers to deliver applications more easily because it provides what Mendix calls "A full view of all business events in the enterprise, coupled with the ability to manage and trigger event-driven applications."

Smart AppServices. These deliver capabilities to efficiently digitize business workflows, with support for processing invoices and receipts, cognitive services and messaging.
Mendix CEO Roos summarized the rollouts this way. Low-code principles have been widely recognized as force multipliers. They will continue to guide and empower us in the decade ahead."
All product announcements came during Mendix World virtual event, held in early September