Survey: Cleo Finds Costly Side of Pandemic & Poor B2B, Enterprise Integration
A 2021 survey by Cleo found enterprises lost as much as $1 million due to poor integrations during the pandemic. It's spurring new B2B and cloud investments. IDN talks with Cleo CEO Mahesh Rajasekharan.
by Vance McCarthy
Tags: API, B2B, Cleo, EDI, ecosystem, integration, supply chain,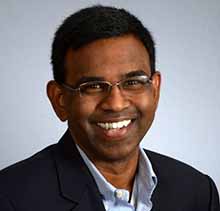 Mahesh Rajasekharan
CEO


"Cleo's report showed that 74% of companies lost more revenue due to integration issues in 2020 than in 2019."
Enterprises say poor integration during the pandemic cost them up to $1 million, according to a survey by B2B integration firm Cleo. Consequently, an astounding 96% of respondents told Cleo they are accelerating their shift to the cloud as part of their integration infrastructure.
These and other findings are from Cleo's 2021 State of Ecosystem and Application Integration Report, an annual survey. The results also reveal enterprise integration 'gaps' – particularly with integrations that support corporate supply chains, Rajasekharan told IDN.
Cleo's State of Ecosystem and Application Integration Survey revealed that only about half of companies (47%) can use their data to anticipate changes to their supply chain's logistics plans or delivery schedule. What's makes it even more challenging is that less than half (48%) have the ability to foresee severe shortages that may indicate the need to onboard a new supplier.

However, the data also shows that the pandemic elevated strategic thinking at 89% of companies, which has prompted them to rethink backend processes and take steps to innovate how they do business with the right technology integrations.
CLOUD
Architecture Summit

Enterprise-Grade Integration Across Cloud and On-Premise
June 10, 2021
Online Conference
Behind these numbers, Cleo's survey found more evidence of widespread 'supply chain integration gaps,' that cause firms to "not have sufficient visibility into or control" over what's really happening with their supply chains.
In specific, the survey found: 38% of respondents identified siloed, one-off solutions as an impediment to revenue., and 34% mentioned poor integration visibility as causing revenue problems. Although these metrics improved slightly year over year, persistent integration challenges like these continue to hold companies back.
Among these integration-related trouble spots included manual processes, onerous custom coding and a lack of visibility into whether integration scripts are fully supported and up to date.
Taken together, these often result in shortcomings or limitations for both IT and business stakeholders, the Cleo survey said. Among the findings are:
While nearly 9 out of 10 companies said having end-to-end process visibility was important for their business, less than half can do so.
As most respondents reported adding new supply chain partners in 2020, the pace' woefully lagged' business needs
Partner onboarding delays were often caused by the need to integrate with complex or finicky legacy systems and/or insufficient application integration capabilities. More than one-third (35%) pointed to difficulty integrating new applications
And while the array of B2B problems is not new, the sense of urgency to fix these issues is new, Rajasekharan said. The 2021 survey showed that the pandemic revealed to many IT and business stakeholders the need for more responsive integrations.
This is our third year doing this type of market survey, and it's interesting that while our 2020 Report talked about companies "feeling" a sense of urgency to do something, this year's report speaks to them taking aggressive action.

Why? We believe it's due to the explosion in eCommerce accelerated by COVID-19, yes, but also this trend toward ecosystem integration adoption has been escalating for some time.

What became evident because of the pandemic is that, in order to better manage mass disruptions such as COVID-19 (or extreme weather, constraining geopolitical issues, or other situations that can cause supply/demand spikes), it's crucial for companies in the supply chain to have strong visibility in order to avoid significant delays and financial losses, and ensure business continuity.

Cleo's report showed that 74% of companies lost more revenue due to integration issues in 2020 than in 2019. Before the pandemic, many enterprises did not prioritize investing in strengthening B2B integrations because they didn't realize there was a problem due to lack of visibility.

However, COVID-19 put immense pressure on all businesses to reduce overhead costs and become more efficient and profitable during challenging economic circumstances. By revealing weaknesses in outdated integrations, 2020 gave enterprises a new perspective on how obsolete integration technology negatively impacts revenue.

It's for all these reasons that more B2B companies are adopting cloud-based solutions than ever before. This enables them to better respond to supply chain disruptions and gives them accurate visibility, control, analytics and real-time insights.
The Cleo survey also revealed real, tangible numbers fueling the move to improve B2B integrations and adopt cloud services.
Among the most notable findings:
Lost Revenue: 74% of companies lost more revenue due to integration issues in 2020 than in 2019.

Lost Orders: 88% admit they lost orders, and more than half said they lost more orders in 2020 than in the previous year. 25% admit they don't know how many orders they are losing.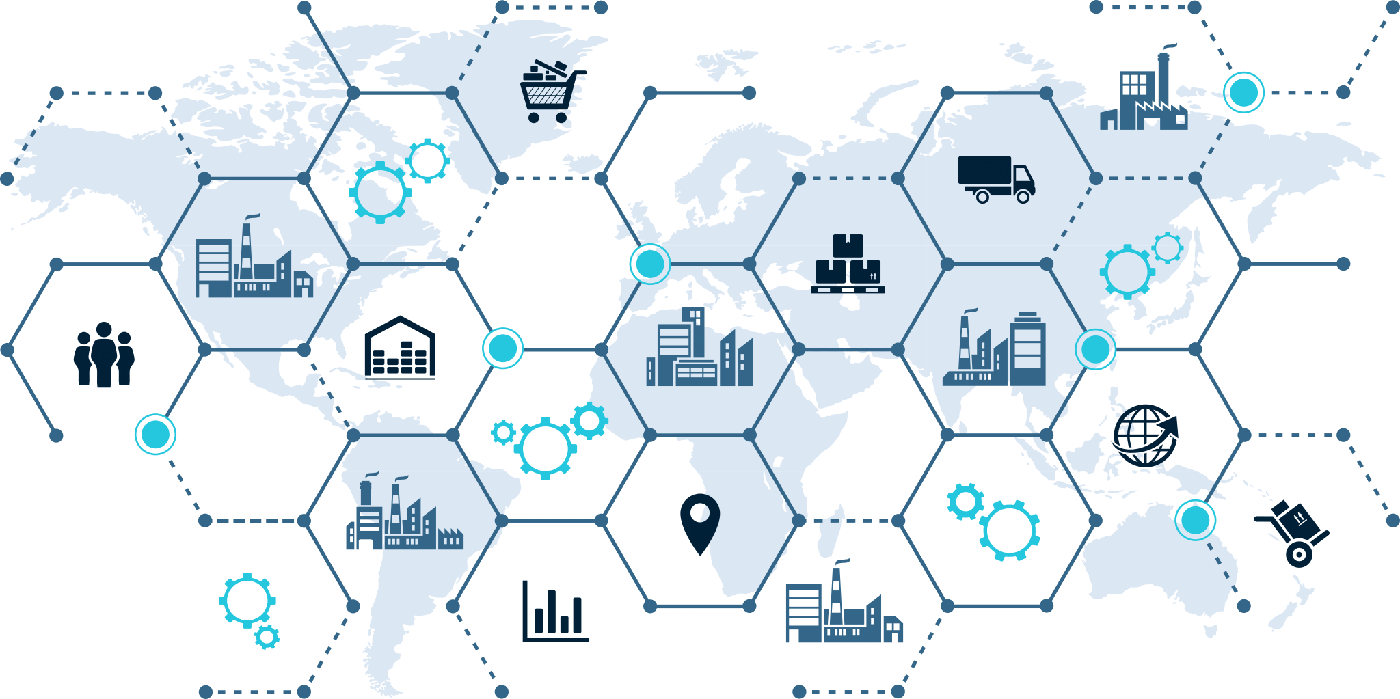 Study Reveals Business Drivers for Cloud, B2B Integration
Add it all up, and Cleo found 96% of respondents said their company would focus more on cloud migration and digital transformation in 2021. Interestingly, the Cleo survey found the growing enthusiasm for cloud stems also stems from other drivers, including:
Going Digital: 66% percent said they increased their digital business capabilities (e.g., eCommerce, digital supply chain).

Targeting New Audiences: 34% say they started targeting new audiences, while thirty-two percent created new lines of business altogether, while 17% terminated some.

Creating New Business Models: Nearly one-third (30%) decided to fundamentally change their business model; for example, one-quarter making a shift to a direct-to-consumer (DTC) model, or 32% deciding to increase their focus on customer loyalty programs.
To Cleo, many of the B2B difficulties suggest the need for a more modern 'ecosystem' approach to integration. From a technical perspective, this requires crafting a platform that can bridge two primary integration methods -- API and EDI - and make them available from the same platform.
Review of Latest Cleo Integration Cloud Capabilities
During 2020, Cleo launched several product innovations to address the growing ecosystem integration market's needs with new capabilities and components for its Cleo Integration Cloud (CIC) platform. "These capabilities help our customers to scale up more seamlessly and reliably to fortify B2B integrations across their businesses," Rajasekharan added.
He pointed out these CIC capabilities in particular:
CIC Cockpit provides real-time dashboards and actionable insights for any technical or business user to make better decisions and enhance revenue-generating operations.

CIC Agent enables end-to-end integration between any on-premise and cloud system where APIs do not exist, and

CIC Studio completely redefines the self-service user experience with a low-code development environment for creating and designing integrations.
In 2021, Cleo introduced CIC Essentials, created "for businesses that want to capitalize on today's eCommerce explosion by automating their EDI or API-based business processes," Manesh said.
Rajasekharan also shared a glimpse of further initiatives at Cleo, including AI. Here Celo plans to use data from across the supply chain integration infrastructure to improve ease of use and agility for B2B integration. In specific, Rajasekharan told IDN:
The potential for artificial intelligence (AI) to improve supply chain processes has been an area of focus for companies in recent years and now is it finally becoming more widely used and actionable for enterprises to leverage AI and machine learning.

However, AI models are fueled by data.

The accuracy, scope, and capabilities of an AI model depend entirely on the training data behind it. Therefore, that data must be organized and labeled in a machine-readable format before an AI program can digest it. So, before enterprises can fully utilize AI, they must be able to leverage modern integration technology to automatically compile data from interactions with their ecosystem of suppliers, partners, traders and customers in a format that is structured to fuel AI models.
Readers can access the Cleo 2021 State of Ecosystem and Application Integration Report here.