Navigating Operations After Migrating to the Cloud
Navigating the pandemic, enterprises are weighing pros and cons of a 'distributed' or 'in-office' workforce. Flowroute's Darach Beirne shares with IDN three options for cloud-based communications to stay in touch with workers and customers​.
by Darach Beirne, vice president of customer success, Flowroute, part of Intrado
Tags: autoscaling. cloud, communications, Flowroute, ops,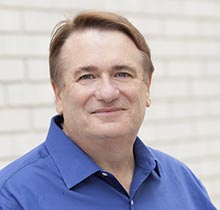 Darach Beirne
vice president


"A common roadblock to ensuring efficiency and long-term success through cloud-based solutions can be information silos."
Cloud
Architecture Summit

Enterprise-Grade Integration Across Cloud & On-Premise
Online Conference
Many businesses are awakening to the benefits of cloud-based IT, communication and collaboration tools after transitioning to remote work settings earlier this year. However, navigating new cloud terrain is not without its challenges.
Today, many businesses face an uncertain future of in-office vs. distributed workforces. As a consequence, decision makers are contemplating how to maximize their new cloud investments for the long term. In particular, they're questioning how they can leverage cloud-based tools for everyday use and to scale their services for future growth.
By following a few basic tips, decision makers can overcome potential pain points they might encounter as they navigate post-cloud adoption. They can also learn how to utilize cloud-based services to evolve their operations and communication efforts to ultimately gain more control over their own IT applications.
How To Leverage the Cloud To Improve Efficiency of Communications
In the current work climate, I suggest that strong, accessible communications are an important ingredient in any organization's success. Ensuring businesses are prepared to communicate efficiently internally and externally will be increasingly crucial to a company's operations and bottom line.
In recent years, the cloud has become more and more capable of meeting communication needs. Due to its low infrastructure footprint, the cloud can scale far more easily to match business growth than traditional on-premises services. Further, cloud-based systems allow organizations to quickly adapt to accommodate new staff, new office locations and/or offer new services or modify existing offerings.
For all the benefits cloud presents communications decision makers, determining which cloud-based telecom tools are best for your needs can be confusing -- especially if this aspect of cloud services is unfamiliar.
This article presents three popular and foundational configurations for cloud-based communications that can strengthen and streamline communications both internally and with customers.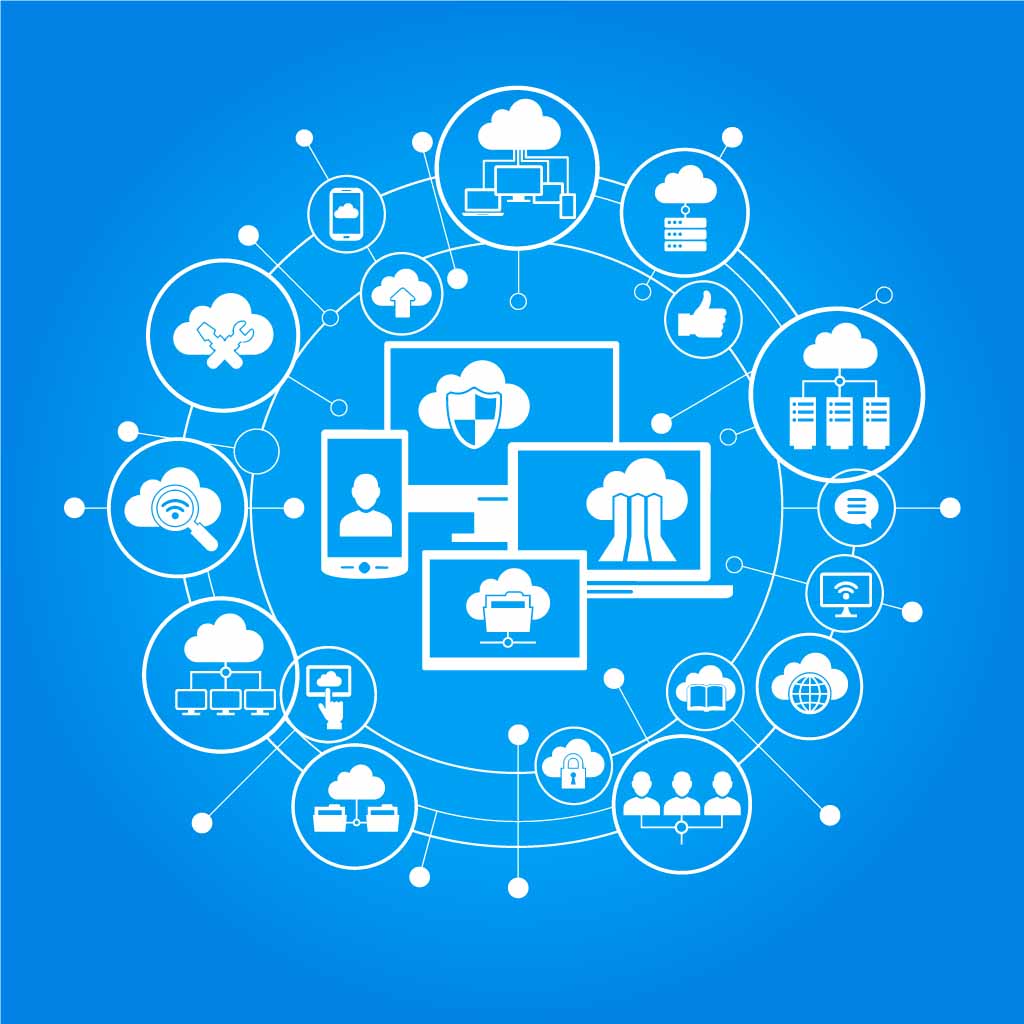 Cloud-hosted PBX technology
A cloud PBX is a hosted communications solution that provides a private branch exchange, a voice calling platform and a host of other modern communications functionalities. Since a cloud PBX system is hosted remotely, it is managed and updated by the service provider, which eases responsibilities for in-house IT teams. Organizations then gain access to a carrier-grade phone system with advanced features while keeping costs to a minimum. Further, with a cloud-hosted PBX, businesses don't have to predict how many users their phone system will need to be able to handle over the course of its operational life. When they need more users, they just increase the number of user licenses. The same is true of the reverse.
Purpose-built software solutions
This solution is industry-specific and pre-integrated into a workflow. In this set-up, communication (e.g. calling, chat bots, messaging, etc.) becomes an embedded capability within a critical and valuable software solution. For example, the healthcare industry would use this business process application as a way for dental or medical administrators to better schedule patients using SMS notifications. These offices might also leverage it in sales to handle communications within their CRM or in the claims processing unit to automate claim status.
Be Your Own Carrier (BYOC) model
The BYOC model provides enterprises or third-party software developers with direct access to public carrier-level services to design custom communications offerings within their applications using APIs. This model offers increased flexibility and allows enterprises to innovate further to address the unique needs of their business and customers. Businesses considering a BYOC approach need to first consider their customer's engagement preferences and how these might change over time.
Overcoming Roadblocks; Uniting Cloud-based IT Solutions Across Departments
A common roadblock to ensuring efficiency and long-term success through cloud-based solutions can be information silos. Unfortunately, information silos are common in enterprise systems because processes and data are often stored in separate servers or data centers and are unable to interact with other systems.
Silos have also emerged in cloud-based IT. This is due to the increasing adoption of Software as a Service (SaaS) and other cloud tools. For example, one department might choose to use one software provider for their specific specialty (i.e. HR or finance), while another department uses another, and the two software solutions are incompatible and cannot communicate with each other.
To overcome siloed cloud systems, one option is to vet providers to ensure they can integrate with other third-party solutions and/or providers. By doing this, businesses can integrate data and applications from multiple sources to communicate more effectively internally.
Another common pain point is determining just how to scale cloud services without disrupting current operations or services. This is especially useful in hybrid cloud environments, where teams marry existing infrastructure with cloud solutions rather than being completely in the cloud.
One common solution is to leverage autoscaling, which can streamline scaling and overcome complexity. Autoscaling is the process of automatically increasing or decreasing the resources delivered to a cloud workload based on need. Autoscaling leverages the elasticity of cloud-hosted environments while also reducing the need for an operator to continually monitor the performance of a system and make decisions about adding or removing resources. As such, workloads get exactly the cloud resources they require (no more or less) at any given time. In turn, users only pay for the resources they need, when they need them.
Now that millions in the workforce have experienced firsthand the benefits that cloud technology offers to business operations, I predict that certain aspects of consumer and workforce behaviors will change permanently. When the current health crisis abates, many won't want to look back on their pre-cloud solutions. Rather, they will take full advantage of the flexibility, scalability and control the cloud offers.
Cloud adoption can help organizations maintain and drive forward future innovation and growth. With an understanding of how to utilize the variety of cloud-based offerings during every stage of migration, decision makers can evolve their communication efforts to ultimately gain more control over their own IT services.
---
Darach Beirne is vice president of customer success at Flowroute, now part of Intrado. Darach has more than 25 years of experience building and leading B2B customer success. He currently leads Flowroute's dedicated customer support team , driving strategy for customer success and improved customer satisfaction. In his career, he has also assisted high-tech companies develop strategies to improve the customer experience and increase scalability.