Cleo Supercharges, Simplifies Hybrid Integration with Enhancements to Cleo Integration Platform
Cleo is bringing two crucial capabilities to its cloud integration platform to speed and simplify hybrid integrations. IDN explores CIC Agent and CIC Studio with Cleo's Dylan Lee.
by Vance McCarthy
August 7, 2020
Tags: API, B2B, Cleo, EDI, hybrid, low-code, integration, RPA,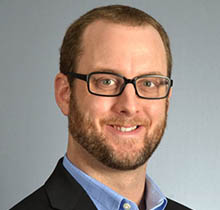 Dylan Lee
director of product marketing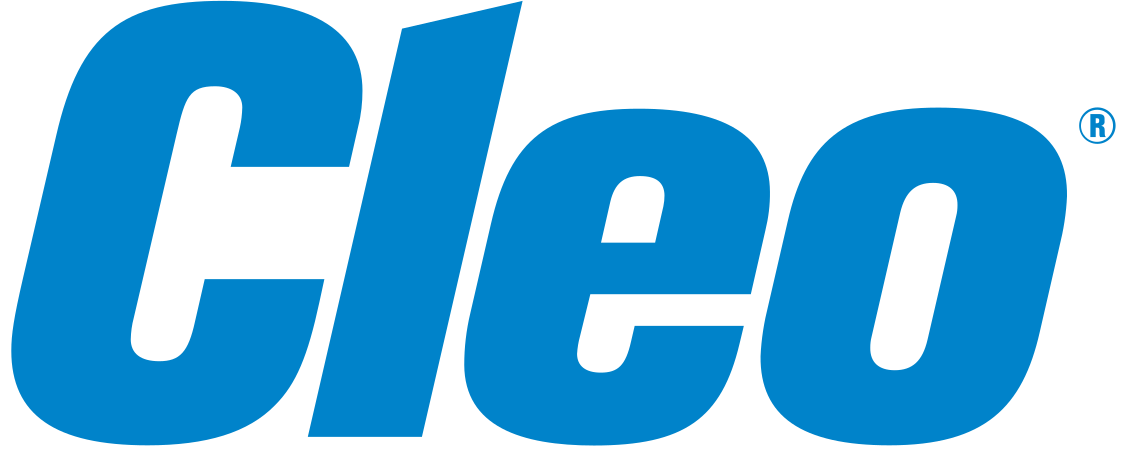 "What differentiates CIC Agent from other integration solutions is its ability to securely integrate between cloud and on-premise applications."
Enterprise Integration Summit

Integration Powers Digital Transformation for APIs, Apps, Data & Cloud
An Online Conference
Cleo is expanding its cloud integration capabilities to help companies achieve hassle-free end-to-end integrations between cloud and critical on-prem legacy systems. The Cleo Integration Cloud is adding two new capabilities –
CIC Agent to deliver simplicity and reliability for secure, hybrid integration for business apps and processes that span on-prem legacy and cloud systems; and
CIC Studio brings a low-code platform that supports vital lifecycle tasks for end-to-end integrations, including designing, building, running and even optimize apps, data transformations and processes.
The CIC Agent makes it easy to configure, manage and control hybrid integrations for such business-critical apps as order-to-cash, procure-to-pay, and load-tender-to-invoice, Dylan Lee, Cleo's director of product marketing told IDN.
"What differentiates CIC Agent from other integration solutions is its ability to securely integrate between cloud and on-premise applications," Lee said. "Typical solutions struggle to create end-to-end integrations because of their inability to directly connect to on-premise applications or ERPs. This results in less visibility of data, which leads to the need to go back and forth between different systems that often results in lost information and orders."
Notably, Cleo's CIC Agent gives enterprises the ability to connect and integrate to on-premise systems securely, while providing configuration and control in the cloud – even when APIs do not exist, Lee said.
Architecturally, Cleo's CIC Agent is a lightweight and headless software deployed with on-premise enterprise systems. It lets enterprises:
Move workloads to the cloud while supporting integration into existing on-premise systems via a control interface in the cloud.
Easily design and build integration flows between ecosystems of trading partners and applications.
Enable visibility across complex, end-to-end business processes such as order-to-cash, procure-to-pay, and load-tender-to-invoice, which rely on back-office system integration.
Support integration in situations where APIs don't exist (such as lift and shift of a file server to a virtualized private cloud environment).
Remotely configure and control integration between Cleo Integration Cloud, private cloud, and on-premise file servers and databases.
Cleo's 2020 State of Ecosystem and Application Integration Report described how Cleo's CIC Agent fills an integration need many customers request:
Typical integration solutions cannot create end-to-end integrations because of their inability to directly connect to on-premise applications or homegrown ERPs – forcing organizations to live with visibility gaps or to swivel between systems. Files are often dropped onto a server for a backend system to consume through a script, scheduler, or manual process with no visibility about where the data was eventually consumed.
A recent survey by Dimensional Research shows that two-thirds (63%) of enterprises today consider legacy applications their biggest integration challenge. And nearly half (45%) point to the difficulty of integrating with new applications as being their greatest impediment to revenue.

Lee shared details with IDN on how Cleo's CIC Agent supports this deep type of integration for end-to-end management and visibility:
CIC Agent functions as an access point to internal systems, commonly traditional or homegrown business applications such as an ERP, CRM, or WMS, and acts as one end of a more sophisticated business process orchestration. This allows users to design and build end-to-end integration flows with requisite rules-based routing, validation, and data transformation on the way – to and from trading partners and cloud applications – directly into internal enterprise systems.

For on-premise infrastructure such as a file system or SQL database, CIC Agent binds cryptographically back to Cleo Integration Cloud, establishing a secure SSL handshake and negotiating firewalls without requiring any open inbound ports. In this way, CIC Agent has the ability to function as a modern perimeter server, helping to enable seamless dataflows from ground-to-cloud and cloud-to-ground for systems where APIs don't reach.

CIC Agent is a headless piece of software, where the control plane, system of insight, and lifecycle management capabilities are centralized in Cleo Integration Cloud. Following installation and activation, users can remotely define and configure access points, schedule runtime operations, and remotely update agents via the cloud.
The idea, Cleo noted, "lights up" visibility for all aspects of end-to-end integrations, letting users see details across critical business processes.
The result enables "seamless and secure dataflows," Lee noted, from ground-to-cloud and cloud-to-ground. This lets companies connect entire ecosystems of trading partners and cloud applications to any on-premise system -- ranging from custom apps, workflows and even file servers.
In a statement, Cleo president and CEO Mahesh Rajasekharan said, "Cleo's CIC Agent puts the spotlight where it is needed most -- on completing the 'last mile' of integration by embracing a hybrid IT landscape with SaaS and on-premise applications, and delivering visual confirmation that the data has reached its intended destination."
This conversation about integrating legacy systems – especially systems without accessible APIs – led us to ask Cleo's Lee about trends in Robotic Process Automation (RPA).
Cleo's View of Using RPA for Enterprise-Class Integration
IDN asked Lee to describe how Cleo views CIC Agent in the context of RPA-type use cases.
Robotic Process Automation is being positioning in the world of integration as a way to bridge the gap between external and internal systems. However, the reasonable viability of an RPA-based approach to supplanting traditional integration methods assumes that both systems are "internal" to the business, such as an ERP and a financial application.

In theory, RPA works to automate repeatable tasks within multistep internal processes that are generally well-defined, more easily adhered to, and less likely to change than more sophisticated ecosystem integration processes.

In this light, the limitation of RPA is that very little in the world of multi-enterprise integration is exempt from even a slight frequency of change due to shifting regulations, trading partner mandates, evolving business processes, and so forth. This makes RPA, whether intended or unintended, less preferable than an agent-based approach if simply because not much if anything in the world of B2B is rote. As such, the proposed benefits of any bot-based automation are brittle. The time savings and productivity gains of an RPA task would only last as long as a process remains fixed.
Cleo's New Low-Code Studio Optimized for B2B Integrations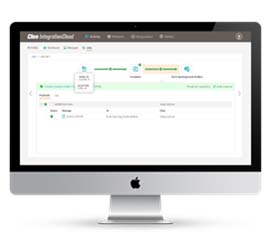 End-to-end integration visibility from
internal file system to trading partner.
The CIC Studio is an integration development and design environment for Cleo Integration Cloud. It is specially designed to help companies deliver dynamic integrations and flows that arise from changing business needs.
CIC Studio lets companies efficiently create, enhance, and publish B2B integrations with their ecosystems – whether by APIs or traditional EDI. CIC Studio also comes with pre-defined templates and a rich library of pre-built CIC Connectors. These work in conjunction with Cleo's CIC Engine to provide any-to-any data transformation. Supported formats include EDI, flat file database, spreadsheet and XML.
For databases, CIC Studio supports the ability to connect to and interact with relational databases via a type-4 Java Database Connectivity (JDBC) driver (native protocol pure Java). Since a database must be available to the Cloud, the Cleo Agent can provide the ability to access a database across a firewall.
CIC Studio also can execute stored procedures and perform SQL-based interactions during transformations and in Business Processes. These SQL Access actions are capable of accepting and returning parameters.
For troubleshooting, CIC Studio lets users Rapidly manage exceptions to protect business SLAs and response times. It can also proactively surface issues in CIC Cockpit and take hands-on control in CIC Studio to manage issues.
Cleo vice president of products Vidya Chadaga noted that providing a low-code, self-service platform for integration has become 'table stakes" for the cloud integration space. However, he quickly noted there is more required, especially for successful B2B integrations for transactions and partner ecosystems.
"Having flexibility and control is critical for managing exceptions, meeting service level agreements (SLAs), and resolving errors from digital business transactions with ecosystems – all of which impact the customer experience," according to a statement from Chadaga.

One Cleo customer agreed.
Ed Krupka, CIO at Burris Logistics, said: "Agility is synonymous with sustainable success in the age of digital ecosystems, and we rely on Cleo for highly adaptive integrations that speed our innovation. CIC Studio helps us get closer to our customers and partners because their world changes so quickly that our business processes must be primed to accommodate them."
Cleo's CIC Agent and CIC Studio are now available.