OpsRamp Winter 2020 Release Brings Greater Transparency, Control To AIOps
OpsRamp is looking to spur broader adoption of AIOps, especially among mission-critical apps, by delivering more visibility and control to its platform. IDN speaks with OpsRamp senior vice president Bhanu Singh.
by Vance McCarthy
Tags: AIOps, even management, intelligence, machine learning, models, IT ops, OpsRamp,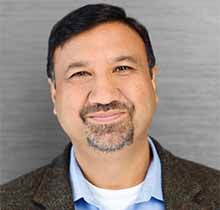 Bhanu Singh
SVP of Engineering


"While machine learning models for IT operations have generated considerable excitement, customers would like to understand how a black box model works before ceding control."
Intelligent Data Summit

Analytics, Apps & Data for Success in the Digital Enterprise
Online Conference
OpsRamp, a provider of AI/ML solutions for digital operations management, is looking to spur deeper usage of AIOps, especially among mission-critical apps, by delivering more visibility and control to its platform.
The latest updates are available in OpsRamp Winter 2020 Release, the company's SaaS-based platform delivers an extensible and intelligent AIOps solution for hybrid infrastructure discovery, monitoring, management, and automation.
"Our big focus in building machine learning applications for digital operations management has been to reduce the overall human effort spent on event and incident management by up to 95%," Bhanu Singh, OpsRamp SVP of Engineering & DevOps told IDN.
That said, the advent of such smart AIOps solutions worries some IT professionals, he admitted. IT is concerned that machine learning and automation could cause them to lose visibility and manual control over their runtime operations and infrastructure.
"Most enterprises have been slow to adopt AIOps tools for mission-critical services as there are widespread concerns on the transparency, accountability, and effectiveness of machine learning recommendations," Singh noted.
To assuage such fears, OpsRamp is offering AIOps capabilities in a way that gives IT and admins more visibility and control over machine learning-derived recommendations.
"While machine learning models for IT operations have generated considerable excitement among technology decision-makers, customers would like to understand how a black box model works before ceding control, " Singh explained. "The Winter 2020 Release ensures greater transparency of machine learning models for intelligent event and incident management, along with enhanced monitoring capabilities for leading public cloud platforms.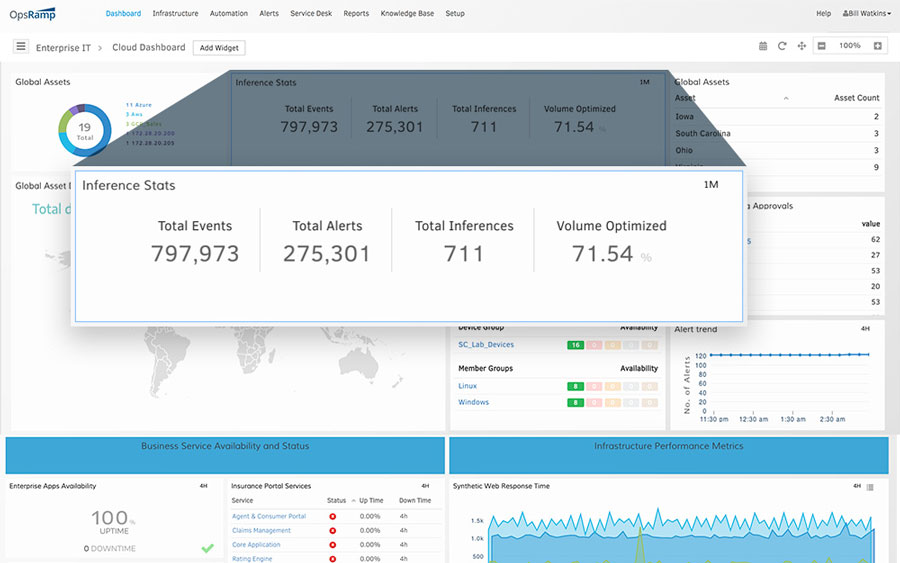 AIOps Transparency in Action – OpsRamp's Latest Modes
An example of this new AIOps transparency is a pair of new OpsRamp modes: Observe Mode and Recommend Mode. They work like this:
Observed Mode lets IT pros preview the efficacy of OpsRamp's alert inference models before they enable AIOps in production environments.


Under the covers, Observed Mode creates shadow inferences that showcase event correlation patterns for live alert streams.

Recommend Mode speeds up incident response and remediation. Instead of forcing IT pros to dig through multiple alerts for incident diagnosis, this offers what Singh called "clear next steps" to IT teams for alert escalation. Further, it empowers IT to execute these recommended actions via a single click. As a result, Recommend Mode lets digital operations teams use predictive analytics to reduce mean-time-to-resolution (MTTR).
Other new features to expand visibility and control include:
Partner Ecosystem. Thanks to its partner ecosystem, OpsRamp enables IT operations and DevOps teams to push events and alerts from third-party IT management tools to OpsRamp. From there, Singh said, "OpsRamp's native instrumentation and machine learning algorithms analyze, process, enrich, and correlate both native and third-party events." This can reveal the business impact of an IT outage using service maps and network topology maps, he added.

Visualization of Alert Seasonality Patterns. Many alerts in IT environments recur at a predictable frequency. OpsRamp OpsQ can learn such seasonality patterns and automatically suppress these recurring alerts. With this release, IT teams can visualize seasonality patterns that OpsQ has learned. This visibility helps IT teams understand the auto-suppress decisions that OpsQ makes and trace recurring alert patterns to underlying IT activity.

Alert Stats Widget. The Alert Stats widget shows the total number of raw events, correlated alerts, inference alerts, auto-ticketed alerts, and auto-suppressed alerts handled by the OpsQ event management engine. This widget shows how OpsRamp OpsQ reduces event volume at each stage so that IT teams can build more confidence in machine learning-based techniques for alert optimization.
Beyond transparency, OpsRamp Winder 2020 includes 19 new cloud monitoring integrations for Amazon Web Services (AWS), Microsoft Azure, and Google Cloud Platform (GCP). It also adds "dynamic topology maps" for Azure and GCP, alongside other features that can ensure reliability of multi-cloud architectures:
Monitoring Integrations. OpsRamp offers 120+ cloud monitoring integrations across AWS, Microsoft Azure, and Google Cloud Platform. These integrations enable site reliability engineers to "keep tabs on the performance and health of digital services," Singh said.
Deeper Cloud Monitoring. OpsRamp adds monitoring support for multiple discrete cloud services for AWS, Azure, and GCP. Among them:
AWS - Transit Gateway, AppSync, CloudSearch, and DocumentDB
Azure - Application Insights, Traffic Manager, Virtual Network, Route Table, Virtual Machine Scale Sets, SQL Elastic Pool, and Service Bus
GCP - Cloud BigTable, Cloud Composer, Cloud Filestore, Firebase, Cloud Memorystore for Redis, Cloud Run, Cloud TPU, and Cloud Tasks
Cloud Topology. OpsRamp offers dynamic topology maps for AWS, Azure, and GCP. With this feature, "IT teams can leverage topology context for cloud event management and gain visibility into the health of multi-cloud environments with live topology views," he added.
Cloud Event Monitoring. OpsRamp's AIOps platform can ingest, analyze, and centrally access events from cloud infrastructure and platform services. CloudOps teams can view and respond to events across multiple cloud accounts and better manage the performance of their public cloud services using OpsRamp, Singh added.
OpsRamp also adds other notable AIOps enhancements. Among them Agentless Discovery and Synthetic Monitoring:
Agentless Discovery and Monitoring for Windows Servers. OpsRamp adds agentless discovery and monitoring for Windows compute resources. [OpsRamp already supported agentless discovery for Linux and VMware compute, network, and storage resources.] The features let remote offices manage their distributed Windows infrastructure in a secure and frictionless way with agentless monitoring.

Synthetic Monitoring. This provides more in-depth insights and analysis for troubleshooting multi-step transactions. Application owners can break down each synthetic transaction and gain visibility into the performance of each step in a web transaction.
Readers can learn more about the OpsRamp Winter 2020 Release here.