Boomi Reimagines Integration Center of Excellence To Accelerate Digital Transformation
Boomi is moving to modernize the Integration Center of Excellence, building on lessons from some 10,000 iPaaS customers. Boomi COO Chris Port describes the need for a modern CoE, and how Boomi will deliver it.
by Vance McCarthy
Tags: API, Booomi, citizen integrator, CoE, integration, low-code, workflow,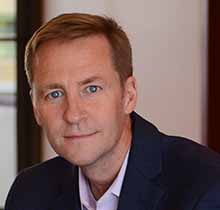 Chris Port
COO


"What we are doing is pushing to what iPaaS is becoming, which is something beyond just integration."
CLOUD
Architecture Summit

Enterprise-Grade Integration Across Cloud and On-Premise
June 11, 2020
Online Conference
Boomi, a leader in the cloud integration iPaaS space, is looking to reinvent the Integration Center of Excellence (ICoE) to meet the needs of today's digital enterprises.
Boomi's new ICoE service is designed to help enterprises accelerate integration development, reduce IT costs, and drive innovations by better leveraging integration tools, reusable component and best practices.
The result, Boomi COO Chris Port told IDN, is an agile and repeatable modern framework that drives more fast and easy ways to connect apps, data, workflows, devices and even human workers.
Technology-speaking, Boomi's ICoE brings together the company's ten-plus years' experience in the expanding iPaaS (integration platform as a service) space, including expertise in cloud integration, data management, workflow and API management,
It then overlays best practices for development and management, usage patterns and a repository of reusable frameworks.
Further, Boomi has devised the whole package to be usable by both seasoned professionals and non-technical users.
This recipe of technologies, best practices and easy accessibility by so many stakeholders, Post said, is the key to enabling companies can be more productive, flexible, and collaborative.
"What we are doing is pushing to what iPaaS is becoming, which is something beyond just integration," Port told IDN. "A lot of time, when Boomi comes into an enterprise, we're replacing legacy, very dated middleware platforms. So we've had real opportunities to significantly accelerate how they're delivering value [via integration] to their business."
A modern ICoE should be flexible enough to address all the types of modern integration need, he noted, including low-code development, API development, or custom coding, he explained.
Further, they should also be able to accelerate and simply integrations that connect apps, data and processes that run across cloud, multi-cloud, on-premises, IoT, or other endpoints.
He shared an example of how this view of 'beyond iPaaS' has an impact on enterprise customers.
"It's great to connect the data. But if I'm connecting without data quality instituted, that doesn't help the user trying to leverage that information to do analysis or build some application to move their business forward," Port said.
Boomi ICoE Comes As Cloud-Driven Integration Enters New Phase
Boomi launches the ICoE at a time where more enterprises are looking to leverage a broader variety of cloud technologies -- SaaS, hybrid cloud, cloud-native and multi-cloud architectures.
It's the rapid adoption of these trends at the same time, which is driving a new profile for integration projects, Port said.
"With Boomi ICoE, we're trying to evolve the CoE to meet these new kinds of needs. The CoE has been around for a long, long time. And candidly, I think one of the reasons the center of excellence got a little less in-vogue is because it became a bit synonymous with large, monolithic teams that dictated everything centrally," Port said.
"In today's environment, Boomi, along with our system integrator partners, aims to tailor this new CoE to meet the agile needs of companies – and bring them more nimbleness and flexibility," he added.
The quest for more agility comes as the nature of integration tasks themselves – and who does them -- are also changing. Port said he regularly sees new integration-centric jobs, including:
More real-time access to data for machines, IoT and data analysts,
Reliable ways to enforce more rigorous data policy and governance,
Better and deeper end-to-end visibility and control of processes (via a mix of compute and human resources), and
Ways to enable more self-service or 'citizen' developer-ready projects, where non-technical users can access tools and rules to get apps, data and processes to work together.

Boomi ICoE Supports Varied Needs of Organizations
Based on input from10,000 customers, Port said: "It's clear that on the road to 'integration maturity,' every organization will have different needs and start at a different point."
The Boomi ICoE is modular and flexible to meet company needs best, wherever they are on that spectrum, he said.
"We look at it this way. The need for a multitude of CoEs is outdated, just like the need for a heavy brittle, incredibly expensive and on-prem middleware solution is dated. We feel that the evolution of COE will look at its data in a more holistic way and take away siloed thinking."
On that point, Boomi ICoE has four "model of engagement," which depend on the goals and maturity of each enterprise, Port noted. They are:
Best Practices: Boomi develops an integration maturity diagnostic and provides training on relevant best practices.
"Guardrail" Community: In addition to guidelines, Boomi audits integrations, reviews architectures, and helps develop an architecture framework.
Shared Community: This provides a deeper level of engagement. Boomi helps train personnel for change management, integration, project management, release management, standards, and other critical roles related to the ICoE's mission. The scope of the ICoE can expand to include financial management, program management, enterprise architecture, and SLA management.
Centralized Community: With its approach to a "centralized community" model, Boomi creates an ICoE that handles security management, change management, capacity management, help desk support, service continuity, and data administration.
Boomi's four 'models of engagement' aren't solely flavors of a services engagement, Port said. Instead, these four models reveal Boomi's thinking about the way forward to a modern CoE for the agile enterprise.
The legacy [CoE] model was a centralized team or our community that effectively held the keys for whatever tool that was. And they did all of the work," Port told IDN.
"We can absolutely enable that model. But, we look across a spectrum to provide best practices, standard frameworks and tools that enable both developers as well as citizen developers," he said. "As we see more and more happening in the industry, we see customers asking us about all [engagement] models."
Boomi's ICoE looks to provide enterprises multiple tools, methods and best practices for accelerating their digital transformation.
Rapidly accelerate the use of a low-code development platform in the appropriate use cases.
Provide a way to standardize integration frameworks, which include both best practices and reusable components.
In Port's eyes, these two works together in the ICoE to allow enterprises to empower teams so they can innovate quickly. Users can modernize existing apps to deliver more benefits to customers and the company. They can also start greenfield projects more rapidly and with less risk.
"The ability to think about data structure as you're building an integration is critical. It only accelerates the backend versus having to come in after the fact and think about data quality or about how to extract data via an API," Port explained.

Boomi ICoE gives users "the ability to build common architectures and common frames of reference that can be discussed and prescribed across those silos. That will only expedite their data journey," he said.
And beyond the technologies. Boomi ICoE is also designed to take human workers into account.
"It also encompasses. . . the human element to even more unlock the value of the data fabric Boomi is helping users build with integration," he added. Tasks such as change management or managing workflow apps are just two examples where Boomi ICoE supports human interaction, he said.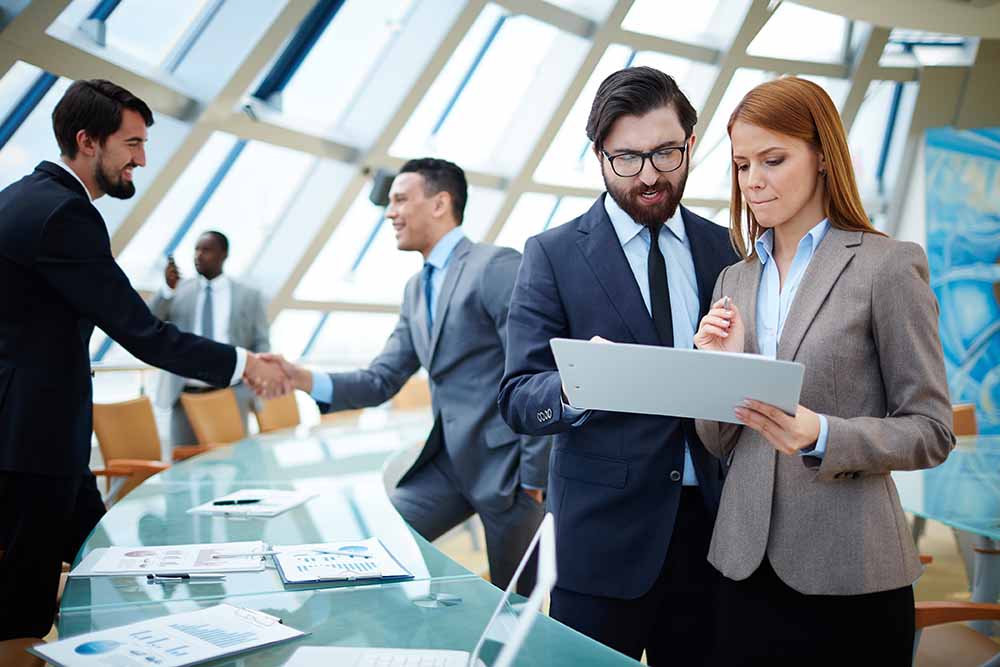 Making the Boomi ICoE a Reality – Boomi Roadmaps and Blueprints
It's a great vision – but how to get there. IDN asked Port to walk us through an ICoE customer engagement.
Port shared these details.
The Boomi "ICoE roadmap" establishes a list of reusable frameworks to be built over time. They can cut by up to 80% the amount of work required for new integrations. They also ensure that projects adhere to best practices and guidelines, as well as improve data governance with a single version of the truth.

As a result of agile and standardized integration frameworks and technologies, a company's " single version of the truth" also becomes more trustworthy. This reliability arises from Boomi's ability to let companies more quickly and efficiently connecting so many more data sources.

Boomi's ICoE is a professional service offering developed in collaboration with system integrators. It is based on experience from Sis as well as Boomi's 10,000 customers.
"Our center of excellence is a component of a broader of what we're calling the 'Boomi Blueprint,' Port told IDN. "So you will see us continue to release things part of this broader Boomi blueprint to accelerate customer outcomes to give them the right information at the right time.
One Boom customer, Gilead Sciences, pointed out why they are interested.
"Boomi's ICoE service would have given us a head start on our journey to building an ICoE and implementing integration best practices," said Murali Anakavur, IT Director at Gilead Sciences, Inc. "Once you start on the integration journey, it isn't very long before you have hundreds of integrations. It is difficult to redo that volume of work, so you need a good set of ground rules and a well-designed foundation upfront – and that's just what Boomi's new ICoE service provides."
Early reaction from Boomi customers A typical Boomi ICoE engagement lasts ten weeks and helps an organization to create, staff, and manage an ICoE.
Boomi 'Answers On Demand' Helps SMBs Automate Workflows
To further promote cross-team collaboration, especially for small and medium businesses and non-profits, Boomi also launched a free chatbot and FAQ portal tool.
The Answers On Demand solution was developed and designed on Boomi's Flow, a cloud-native service designed to build and automate workflows, in fewer than seven business days.
The genesis of the Answers On Demand project arose from Boomi as an initiative in part to help smaller companies and non-profits during the COVID-19 crisis. As Boomi CEO Chris McNabb described it:
In a matter of days, Answers on Demand was built by Boomi professionals to support non-profit organizations and small businesses. This automated tool leverages the power of Boomi's platform and illustrates the innovative solutions and capabilities that can be created when great minds come together to solve societal challenges.

To provide further support to our communities, our team members at Boomi and the broader Dell Technologies family will be virtually volunteering to help non-profits and small businesses by setting up their initial FAQ bots for them, freeing up their time to focus on how they best support their customers and communities at this time.
Answers On Demand enables
Non-technical users to rapidly generate, tailor, and share FAQ Portals and FAQ Bots -- making the information readily available to users
Faster, more effective and more engaging information-sharing between decision-makers and constituents of each member organization
The chatbot and FAQ were developed and designed on Boomi's Flow, a cloud-native service designed to build and automate workflows.
Boomi staff are available to help non-profits and small businesses set up their initial FAQ bots to create seamless and timely FAQ portals and automated responses.