Appian Brings RPA To Its Low-Code Platform; Sets Path for End-to-End Intelligent Automation
Appian is bringing Robotic Process Automation to its low-code process automation platform. The company will integrate RPA with key features to provide end-to-end intelligent automation. IDN talks with Appian vice president Malcolm Ross.
by Vance McCarthy
Tags: AI, Appian, automation, bots, BPM, integration, low-code, RPA, workflow,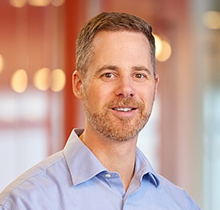 Malcolm Ross
vice president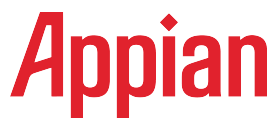 "Appian's approach enables automation that takes into account the three main agents of modern work — humans, bots, and AI."
Application Architecture Summit

Modern Application Development for Digital Business Success
April 23, 2020
Online Conference
Appian is adding RPA to its digital process automation platform to provide enterprises a "unified automation stack" that can support a wide range of end-to-end processes.
Appian RPA sports several vital features to speed and simplify development, as well as help with end-to-end management, including:
Intelligent image recognition of objects on a screen to reduce errors in bot actions.
Capability to deploy bots on a scheduled basis for common back-end processes. These can also be invoked on-demand by business users as needed for customer-facing interactions.
Features to increase productivity of bots via "human in the loop" optimization. This approach lets users maximize automation of daily tasks via bots while keeping people engaged as needed, especially where exceptions are required (such as with straight-through-processing tasks).
Detailed RPA audit trails show screenshots of robotic actions for complete visibility, control, and reporting.
Appian RPA can also leverage underlying governance features now part of the Appian platform. This lets users centrally manage, monitor, and deploy cloud-native software robots across the organization.
Beyond these core capabilities, the services can be delivered with the speed of low-code – and extended with several extensible AI-powered services.
Appian RPA Builds on Vision for End-to-End Intelligent Automation
Appian RPA augments Appian's low-code platform to deliver intelligent automation, which offers end-to-end integration for workflow, case management, process automation, RPA, BPM, business rules and case management.
"Business automation value comes from the effective workflow orchestration of today's modern workforce, including people, software robots (bots), and AI." The Appian automation stack aims to unify people, bots, and AI across business processes and provide centralized management of all enterprise automation technologies on a single platform, the company added.
For companies looking for better outcomes from RPA, Appian technologies and best practices also aim to support the development of an Automation Center of Excellence by customers.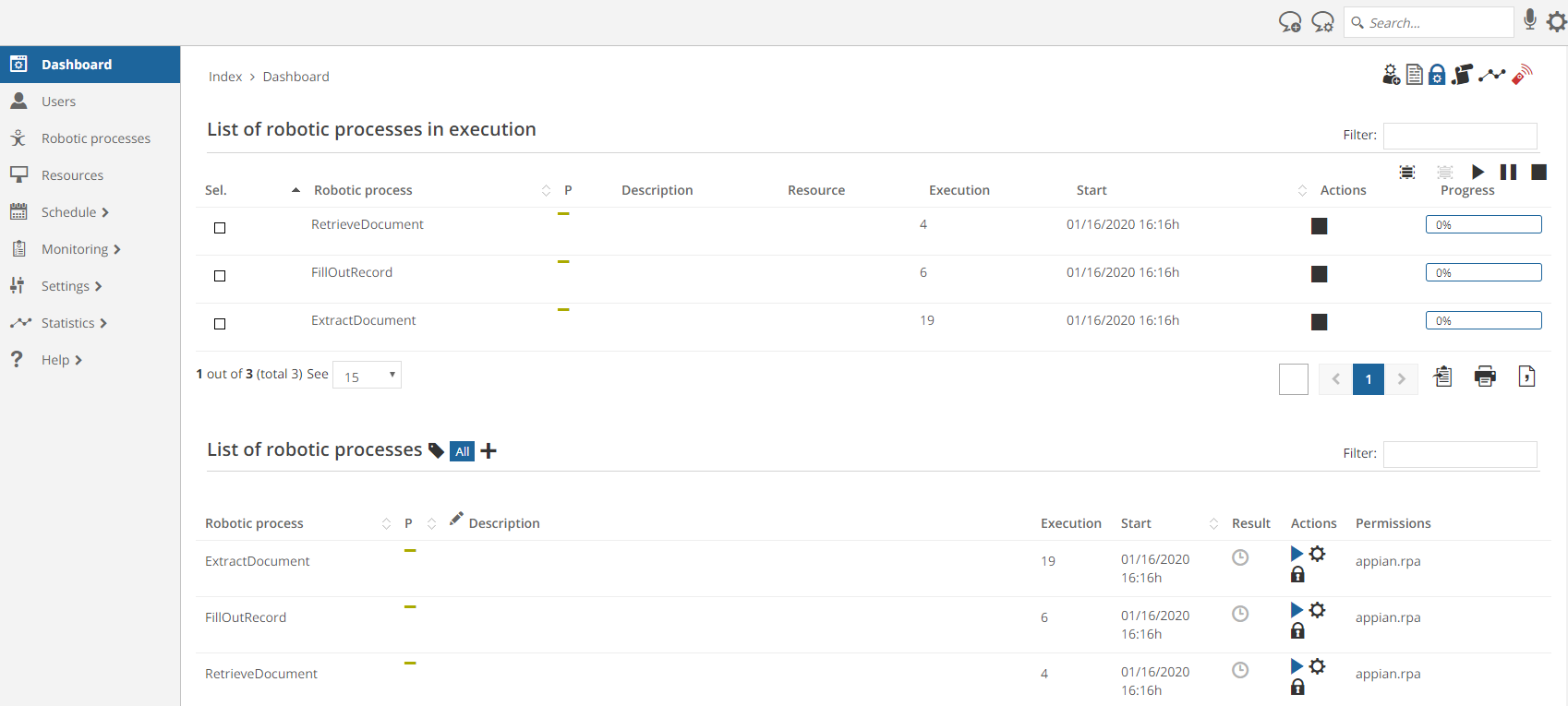 Core to this capability, Appian collects automation requests and can prioritize them from across the enterprise. Further, Appian can manage and track all activities - from request to completion. This granular control and access to data supports impact and value analyses for RPA (and other automation) in production.
Appian's approach to RPA is based on what the company calls an "intelligent automation" platform approach, according to Malcolm Ross, Appian's vice president of product strategy.

For Appian, intelligent automation unifies RPA with case management, low-code development, automation and orchestration. "This approach enables automation that takes into account the three main agents of modern work — humans, bots, and AI," Ross told IDN.
Beyond these capabilities, Ross also noted that RPA plus integration can deliver higher ROI than either solution can alone, he added. "You get the most value from an intelligent automation approach when you can use a single platform that can manage end-to-end processes and integrations – across legacy, hybrid and cloud," he said.
This is why Appian's platform aims to deliver what Ross called "a master orchestrator," which breaks through some of the existing silos often associated with RPA. "Appian can provide companies both central visibility and control of multiple platform capabilities," he said.
When RPA + Integration Spells the End to RPA Silos
Ross also explained to IDN why this vision of a more integrated RPA is so essential.

"We're at a market point where many enterprises now have started to understand RPA," Ross told IDN. "And we're seeing early [RPA] adopters evolving past limitations of a siloed approach and looking for a grander automation scheme" to meet their enterprise and business needs.
Ross shared a customer example of how one adopter is using Appian's integrated RPA-automation platform to achieve end-to-end value from improved processes and deeper intelligent automation.
A publisher is using intelligent bots to manage the flow of financial news to clients.

Before using Appian, the company required some 4,000 workers to manually read thousands of company 10K filings before creating summaries of those activities, Ross said.
With Appian RPA, the company can now deploy bots and AI to accomplish many of these steps – read the filing, scrape the critical information, compose a summary and put that into a controllable database format.
"Their goal is process efficiency, so they want to get the news out ASAP," Ross told IDN. "Previously, they had people who had read all these articles and write news about them. Now they're employing robotic process automation, natural language and artificial intelligence to automatically read and then compose news articles."
This workflow example – which combines RPA, integration and AI - also shows the power of using orchestration for delivering an efficient end-to-end process flow, he added.
"This is a model for business process and it's a model for intelligent automation because BPM is the master orchestrator. It ties together RPA with artificial intelligence, with integration services and humans all into one cohesive process," Ross said. Going through the steps, (or sequential tasks), it runs like this
Trigger the RPA bots to scrape the news.
Trigger artificial intelligence to read the news.
Trigger another AI routine to compile a news article.
Trigger a human to review the news article before it goes to market.
And finally, trigger a public publication integration to publish it to market.
While this type of RPA example reveals excellent value, there is a next-level layer of value that comes when governance can be added to the RPA + integration + AI recipe, Ross said.

He noted that CIOs are concerned about robot security and governance, and that has limited the growth of RPA for larger-scale use cases, Ross said.
To address this opportunity, Appian is also enabling a "governed robotic workforce," Ross said. These features let organizations manage, monitor and schedule RPA tasks and bots. Further, because Appian offers an integrated and centralized approach, if any robots create errors or exceptions, humans can easily step in quickly to make corrections, if needed, he added.
One Appian partner described the latest offering this way:
"Automation is not about any single technology; it's about how technologies work together. Achieving value at-scale requires a smart strategy for how to combine RPA, AI, and workflow, and seamless execution of that strategy. Appian has the full package," said Jorge Arahuetes, Partner, Business Process Management, Deloitte Spain, in a statement.
Other Global Appian strategic partners include KPMG, Cognizant, Accenture Federal and Doble O Consulting, are trained and certified on Appian RPA within their Appian practices.
Appian RPA pricing for unlimited bots starts at $5k per month.
Appian RPA aims for a GA release in late March and will be part of the next release of the Appian Low-code Automation Platform.
Release of Appian RPA follows news earlier this year that Appian acquired Novayre Solutions SL, developer of the Jidoka RPA platform. Jidoka is a highly-rated RPA solution in Gartner Peer Insights. A recent Forrester report predicts the RPA market is expected to reach $12 billion by 2023.
Malcolm Ross will present Appian's vision for intelligent automation at the IDN online
Enterprise Integration Summit on March 26.