MuleSoft API Community Manager Fosters Deeper Collaboration and 'API Ecosystems'
API platform provider MuleSoft says the next-wave of API-led transformation requires more teamwork and the emergence of vital API ecosystems. IDN looks at the company's API Community Manager with MuleSoft's chief product officer Mark Dao.
by Vance McCarthy
Tags: Anypoint, API Community Manager, digital transformation, DXP, ecosystems, hackathon, MuleSoft,
Mark Dao
chief product officer


"API Community Manager [provides] companies with both the product and organizational capabilities to easily build and engage API ecosystems."
Enterprise Integration Summit

Integration Powers Digital Transformation for APIs, Apps, Data & Cloud
An Online Conference
One long-standing piece of advice for API success has been to 'Think of your API as a product." Many API platform companies have long subscribed to this view.
That said, API platform provider MuleSoft is focusing two other aspects of API success
building deeper collaborations among team members and
fostering new, highly-engaged API ecosystems
MuleSoft's Anypoint API Community Manager, released this summer, aims to help companies "create and nurture a community of developers and partners to foster adoption of API products" – all without he need to write code or integrate multiple products, according to the product information page.
Mark Dao, MuleSoft's chief product officer told IDN that API Community Manager offers a pre-integrated set of tools designed to promote more engagement within companies and with third-party API programs. This, in turn, will boost ROI and innovation. "API Community Manager is really about how do you leverage the assets you've already created to a broader ecosystem," Dao told IDN.
In specific, API Community Manager combines a full-featured API portal and with tools that support forums, chat, case management, and even analytics on who is using APIs and how they are used. All this capability runs atop MuleSoft's Anypoint API platform to provide easy access to API technical docs and other support materials.
By extending MuleSoft's Anypoint Exchange, API Community Manager allows organizations to build on the assets that they already have and meet the expanded needs of a broader set of cross-functional stakeholders, including developers, partners, API product managers and other line-of-business users, according to Dao.
Why Digital Transformation Now Relies on a Vibrant 'API Ecosystem'
Dao shared the vision for API Community Manager in a statement, explaining digital transformation today and in the future will require firms "to create and nurture a thriving API ecosystem."
"In this digital age, companies must shift their mindset around APIs from a technology to a strategic business approach to create value for their customers and get ahead of the competition. This requires an organization to understand its partners and developers and build API products that directly meet their needs. It also requires delivering digital experiences that turn developers into evangelists by providing them what they need to be successful.

"This [MuleSoft] release represents an important moment in the industry – providing companies with both the product and organizational capabilities to easily build and engage API ecosystems so they can innovate faster and deliver business value together with their partners and developers."
MuleSoft's API Community Manager runs atop MuleSoft's Anypoint Exchange API platform support a number of benefits, including:
Ability to build API portals in minutes, leveraging pre-designed out-of-the-box themes and page layouts
Promote seamless self-service and easy onboarding of team members and outside partners.
Customize user experiences. These can be personalized based on API needs with displays down to the pixel level.
Support community engagement with developer forums, chat and case management
Capture API data and measure engagement across the ecosystem. This includes ability to track API activities and map metrics to program goals and KPIs (key performance indicators)
Auto-populate interactive documentation (from MuleSoft's Anypoint Exchange API lifecycle platform)
Despite APIs now being used by thousands of companies, many firms have not optimized engagement by API teams. Dao noted, telling IDN, "There are still a lot of inefficiencies out there."
MuleSoft's API Community Manager aims to tackle such lingering API inefficiencies by removing tons of hassle and engineering work. "In the same way Salesforce can manage the customer experience, we manage the API experience end-to-end [across multiple users] all in one platform," he told IDN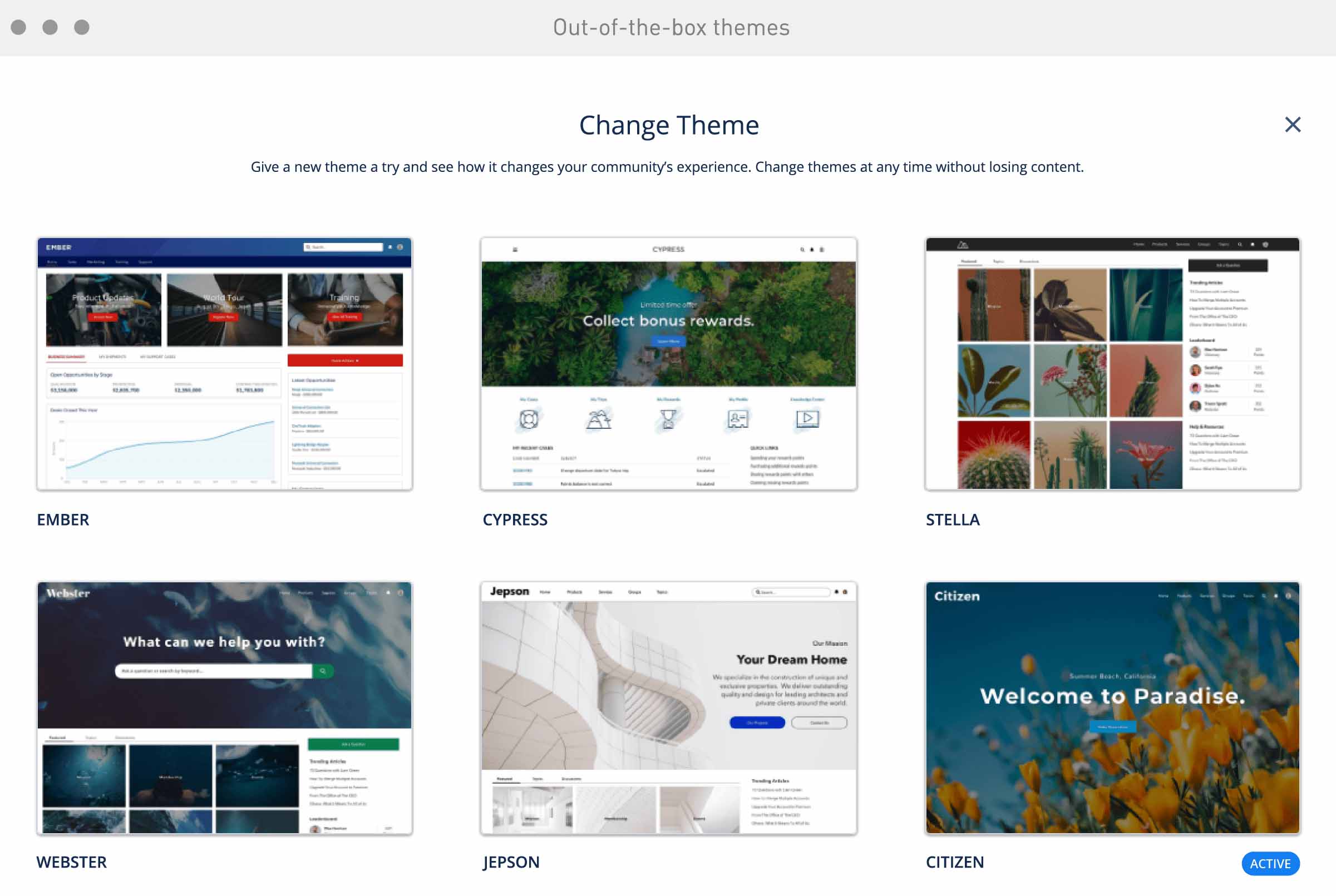 "A very big aspect for us [building API Community Manager] was that we saw people had to bring components together themselves," Dao said.
"They would bring together a CMS, and then they would have another system for managing support cases, and track what was needed to be done there," Dao explained. Beyond that, companies would also need to set up different forums and use multiple chat systems to communicate with internal developer teams, external third-party programs or even internal non-technical bizdev groups.
Underlying it all, the core technical platform for API creation and API cataloguing would also need to be tied in, Dao added.
Given all these requirements, it's not surprising that many companies that set out to create a full-featured API community portal would simply drop the idea – and choose to make do with disparate, stand-alone tools.
Dao understood that frustration. "In many cases, companies couldn't put it all together on their own. Or it was just too much lift, " he told IDN. So, they'd rely on a spreadsheet with a list of developer email addresses, and by hand kept track of all the different rules to follow when working with other teams – whether internal developers or outside partner programs. "It was this very disjointed experience" MuleSoft wanted to eliminate, he said.
MuleSoft brings DXP to API Teams and API Ecosystems
Given API Community Manager's dual focus on community engagement and easy access to technical docs, IDN asked whether it's fair to think of the new offering as an API-optimized version of GitHub.
"You're really close," Dao said. "I think the one additional layer is that there is a concept of the DXP, the developer experience platform of personalization is also a big part."
While DXP commonly stands for "Digital Experience Platform," Dao expanded on the acronym.
The 'D' in DXP can also be a Developer Experience Platform, this is how we think of ACM. We're really creating an environment for developers to understand what APIs are available to have programs wrap around them – internal programs and external programs. One example he shared is the hackathon.
"Hackathons can drive a huge amount of innovation, with input from inside and outside a company," he said. But in the context of a DXP, it's easier to learn from the content and the interactions once the event is over."
Also notable, API Community Manager sports features that extend a positive, engaging experience to non-developers as well.
"There is content for the business user as well as the content targeted for the developer. So discovery is there for both," he said. Having a specification or a clear contract is something business users can review and adjust those business aspects, Dao added. He shared an example.
'Let's say you have a set of APIs for order management or order entry, and we want to publish those out to our partners so they can understand what APIs they can use and leverage. Our business use cases [along with associated technical docs] could be published to partners.
We have some customers with large developer teams internally, and they'd like to create a program around a hackathon – where they can drive innovation inside and outside the company.
We give them the ability to create a program around a hackathon in the context of an experience platform. So, once the [hackathon] event is over, they can take in all the forum exchanges and other feedback and learn from that content.
Also as part of API Community Manager, MuleSoft has productized best practices and API blueprints by extending offerings from MuleSoft Catalyst.