Jitterbit Harmony Lets Skilled Developers, Business Users Deliver Innovation with Integrations for SaaS, AI and Data
As the list of cloud-based SaaS apps and components grows past 150,000, enterprise integration is undergoing a massive shift Jitterbit's latest edition of its Harmony integration platform adds 120 features to let both skilled technicians and business users deliver SaaS and data integration.
by Vance McCarthy
Tags: AI, APIs, cloud, Docker integration, iPaaS, Jitterbit, no-code, SaaS,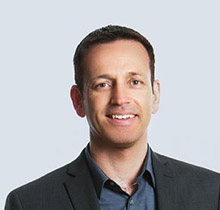 Simon Peel
CMO


"Integration can no longer be shouldered by a small group of technical experts. Business users need to be part of the integration process."
CLOUD
Architecture Summit

Enterprise-Grade Integration Across Cloud and On-Premise
Online Conference
As the list of cloud-based SaaS apps and components now surpasses 150,000, enterprise integration is undergoing a massive shift.
Jitterbit is shipping its Harmony Spring '19 integration platform with some 120 new features and updates to tools, blueprints and technologies. The goal is to help skilled technicians and non-technical business users perform integrations with today's mountain of SaaS, data and AI options, Jitterbit CMO Simon Peel told IDN.
"Today's integration faces a huge variety of SaaS options. In AI, there used to be just two or three huge providers; today there are 4,322 AI solutions you can buy off-the-shelf. But who's going to do the work? Many don't have, or can't afford, 50 integration experts," Peel said.
With Jitterbit Harmony Spring '19, the company intends to expand the pool of available workers who can innovate with integration.
Specifically, it brings a low-code / no-code solution for non-technical users together with high-power SDK, API and management technologies designed for developers and integration professionals. The result is a unified platform where non-skilled laymen users and skilled integrators can work together on AI, cloud services, SaaS and API scenarios.
Jitterbit Harmony Spring '19 looks to address three (3) scenarios:
Make it easier for business users to integrate:
Add new tools and innovation for skilled integrators so they can improve efficiency and deliver more innovation; and
Thirdly, promote deeper collaboration among IT, ICC and business units.
A quick overview shows Jitterbit's plan to support modern integration to provide:
Simplicity and ease-of-use for non-technical users. No-code tools and guides to empower non-technical users to integrate the apps and data they need to achieve business goals

Expanded support for integration specialists. A powerful connector SDK and enriched API toolkit for enterprise developers and partners.

Support for popular modern app & cloud architectures. In recognition of the growing use of containers, new Docker support for private and non-private agents. It also offers access to sandboxes to spin up and spin down test runs.

Deeper API management & control. More than 35 added API Manager capabilities to give users advanced visibility and control over public and private API gateways.

Super-charged and frictionless integration collaboration. The various tools for no-code (non-technical users) and sophisticated SDKs (for specialists) run on the same platform. This means all users can work together, no matter their skill level, to assure the delivery of business outcomes and technical implementations.
Value-Add from Empowering Business Users with Proper Integration Tools
In 2019, integration simply offers too many opportunities for such tasks to be confined to skilled integrators, Peel said. "Integration can no longer be shouldered by a small group of technical experts. It's just too hard and expensive to find those types of people. Business users need to be part of the integration process," he told IDN.
Peel also said that even without integration skills, business users are positioned better than ever to bring big value in this era of integration.
"Business users know the business rules and so much more about day-to-day [operations] than IT," Peel said. "So the way we see it: We can either teach the ICC [Integration Competency Center] all the business rules. Or, we can empower business users," with easy-to-use technologies.
Enter Jitterbit's no-code approach, which puts easy-to-achieve integration in the hands of business users such as marketers, CRM admins and business analysts. "Here at Jitterbit, we're integrating 27 different SaaS apps just for our marketing stack alone," Peel told IDN. Given the business users do most of this work, they have the power to plug-in (or unplug) the SaaS apps or components that may work best, he added.
Technologically, Jitterbit Harmony Spring '19 now empowers all business users with the addition of no-code integration technologies.
Jitterbit Harmony's new No-Code Connector Builder provides business users a code-free, drag-and-drop GUI interface, where they can create connectors that can integrate together thousands of SaaS apps and components. In addition, the tool offers guides to non-technical users, as well as guardrails and governance technologies to ensure these no-code integrations work as expected, don't break – and run in a secure and governed way. Peel shared a common example:
"Let's say there are systems that have data that the business user knows he or she needs to be included in a [business] process. There's no way that a business person knows how to work with Swagger or write an API. So, we have a no-code connector builder where a business user can create [integrations] with a simple point and click," Peel said.
Another benefit that can arise from empowering business users to integrate, Peel said, is flexibility to swap out SaaS components -- or even compose them in a different order.
"With so many SaaS systems, there is now not just one linear way of integrating systems together," Peel said. "One day, you might be building an [employee] onboarding solution with Workday. But what if you wanted to do an applicant background check that also uses Workday? That new solution would use [SaaS] integration in a different order. So, that's where letting business users work with composition can solve new problems."
Jitterbit Also Enhances the Toolkit, Capabilities for Skilled Developers, Integrators
Jitterbit Harmony Spring '19 also enhanced tools and automation for skilled integrators to make them more productive and creative. Several updates for these professionals are worth mentioning:
A new Connector SDK, which lets integration specialists create deep, sophisticated connectivity using Java code and also comes with a self-service developer portal where users can create and publish purpose-built connectors for highly tailored integrations or to connect to new and novel endpoints, Peel noted.
"It has more features for programmers can use it," Peel said, adding "This is a full-fledged tool and offers templates to speed up work. It's not a point-and-click thing.
The Connector SDK includes support to help specialists:
Create deep code-based connectivity with Connector SDK.
Enable developers and partners to develop sophisticated connectors
Utilize the developer portal as a framework for your development
Execute your custom request and response workflows
Implement proprietary logic and customize the user experience
The Connector SDK also was born out of rigorous use within Jitterbit, Peel said. "The SDK was something we used a lot internally. We've now externalized it, and productized it for external use," he added.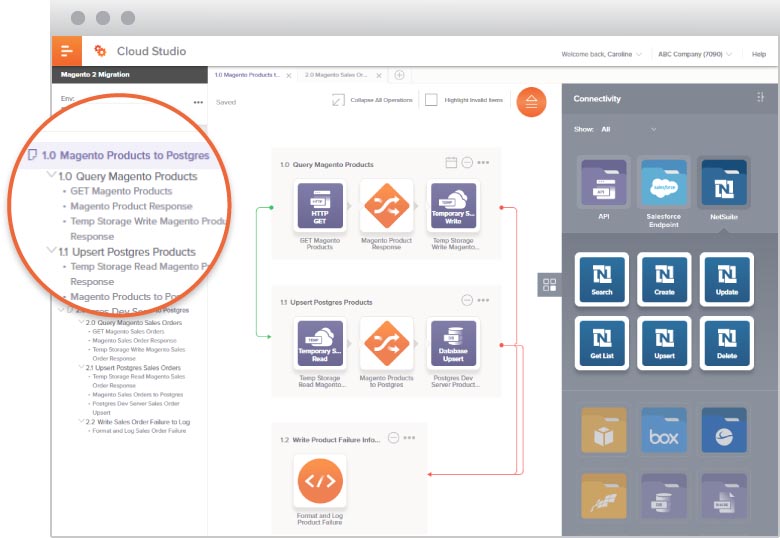 New Docker support to meet the growing use of containers. This addition provides for private and non-private agents along with access to sandboxes to spin up and spin down test runs, Peel said.
"Everything is packaged in a Docker container, so when you take the runtime or want to move everything from AWS to run on Azure or [another cloud environment], you just have to pick that up and plug into whatever Docker manager you are using," he explained. The new release also provides access to sandboxes to spin up and spin down test runs.
Jitterbit also adds a drill-down management capability that works with traditional Docker managers.
"You work with your [Docker management] to manage your containers. Our management console will go deeper – and tell you what's inside the box. Our users get a graph, click on the graph and it goes into the name of the integration it is running – and all the elements inside that integration," Peel told IDN. Jitterbit can also go even deeper, and reveal the inner workings of the integration, and even see where it may be under stress or have failed, he added.
Richer API Management support is available via more than 35 new or updated API Manager capabilities. Here the goal is to build on Jitterbit's deep expertise in APIs and to give users advanced visibility and control over public and private API gateways, Peel said.
"We're deeply familiar with endpoints, so we've hidden a lot of the complexity here," Peel said noting several API use cases growing in popularity.
"We can support a private API gateway, so if you want to run it to internal systems you can do that, instead of going thru our cloud gateway," Peel said. "We can also proxy other people's APIs in our tools."
Jitterbit Harmony Spring '19 is also taking the hassle and time out of API discovery. "Just give us the URL of the API, and we will go to that system and discover a lot about that API and surface that to the user," Peel said. "Because of our experience with APIs, we can query the API based on the information you give us and present all that to the user in a simple, graphical way. So, the user gets a wizard-like experience to work with even complicated APIs,"
Jitterbit is also making it easy to access and control external APIs "We can look at YAML or JSON file and say, 'Thanks. That's all I need.' And then we'll convert that into a Swagger-based API from that and document it for you -- without requiring you to do anything," he said.
Such API information is so easy to retrieve, the tool could even allow non-technical users to work with APIs, Peel added.
The Benefits, ROI from Cross-Discipline Collaborations on Integration
To promote collaboration between highly skilled integrators and novices, Jitterbit Harmony also sports an updated Cloud Studio, a low-code design tool.
Cloud Studio's UI supports the full integration lifecycle, Peel said, to enable users to easily design, build, launch and manage integration projects and orchestrate critical business processes.
One notable feature is that Cloud Studio promotes what Jitterbit calls "inherent reuse," which allows users to instantly share connectivity on-the-fly with others – whether they be non-technical users or long-time skilled integrators, Peel noted. He shared an example of ROI from such collaboration:
"As an example, when a lead comes into the website, a business user knows where they want to put that [data] in Marketo. And, when the person visits their website 3-4 times, they know that guy is probably really interested [in their offering]. So they may want to do something extra – and fire off a business rule for a salesperson to contact them" or trigger some other follow-up.
Cloud Studio allows for integration in all scenarios – cloud-to-cloud, cloud-to-on-prem and among on-prem apps and data, he added. For those users who choose, there is also an on-prem Desktop Studio version of the tool.
Beyond front-end design, the studio tools also support integrations during runtime.
With Jitterbit Harmony Spring '19's ability to bring together those who understand the business with skilled integrators and IT ops, Peel said he expects the new version will boost ROI and benefits.
Among some examples are the ability to
Quickly build and reliably maintain integration flows critical to business processes
Rapid assembly of projects via a library of pre-built connectors and standards-based connectivity
Easily reuse existing code and business logic
Simple and intuitive mapping (integrations and data) to support data transformation logic – often needed for coordinating data across end-to-end flows
Ability to use pre-set integrations to schedule app integrations and process flows -- or run them in real time
Jitterbit Harmony Spring '19 release is now available for subscription and via a free trial.