Dell Boomi Extends iPaaS To Boost Security, Usability and Blockchain Support
In 2019, Dell Boomi sees the use cases and market needs for iPaaS cloud integration continue to expand. IDN looks at the company's latest upgrades for security, usability and even blockchain with Boomi's Div Manickam. IDN also takes a look at the latest cooperation between the Dell Boomi and Google Cloud.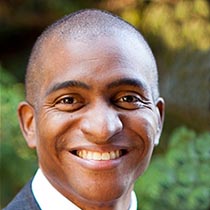 Reggie Penn
director of technology alliances


"We are seeing interest from customers across markets . . . leaning into hybrid or multi-cloud strategies for business operations."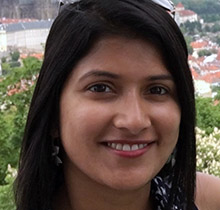 Div Manickam
director, product and solutions marketing



"Integration has become the foundation of digital transformation. Today, security and compliance [for iPaaS] are two of customers' most-requested capabilities"
In 2019, Dell Boomi is seeing a host of new opportunities for the iPaaS.
Boomi's approach to iPaaS supports both cloud integration and workflow automation. To meet expanding customer demands, this latest Boomi update sports 100+ new and enhanced features. Notably, some 20 ideas for updated features came directly from the Boomi community users
Of special note are key enhancements for enterprise-grade security, enhanced usability, blockchain integration and other features, according to Div Manickam, Dell Boomi's director for product and solutions marketing.
"Integration has become the foundation of any digital transformation. So customers are looking for a whole spectrum of benefits from iPaaS – from productivity and ease-of-use on one end and more control on the other," Manickam told IDN.
This request for more iPaaS capabilities also maps to the trend where more and more stakeholders are involved with performing integration tasks. "Initially, years back, Boomi worked and talked with integration specialists. But today, we're talking with many non-technical users, such as citizen integrators and business analysts," she said. "This Boomi update has a lot for all our users."

Enterprise-Grade Security. Boomi is adding new two-factor authentication login support, along with stricter concurrent session controls and virus scans for file uploads.
"As customers look to distributed and connected enterprises, we definitely have heard them ask us for added support for security and compliance [for their iPaaS]. These are two of their most-requested capabilities," Manickam said. "With Boomi's addition of 2-factor authentication and other security features, we're giving companies more controls over privileges and access."
In fact, the added security and control extends beyond the core iPaaS layer to also include the Boomi Flow workflow app level. "We can help companies meet data residency requires, for example, by restricting access to apps in specific regions," she said. Boomi Flow can also meet HIPAA and other compliance requirements, Manickam added.
Notably, the newly-added Boomi Flow multi-region feature, businesses can restrict access to specific regions. If a user wants their runtime data to be in France and the enterprise apps built with Flow to be accessible only in Singapore, this can be configured in just minutes.
New two-factor authentication login support, stricter concurrent session controls and virus scans for file uploads provide increased security for Boomi customers.
The enhanced account and user security features also come with new Flow-multi region feature that allows businesses to restrict access to specific regions. Now, for example, if a user wants their runtime data to be in France and the enterprise apps built with Flow to be accessible only in Singapore, this can be configured in just a matter of minutes.
Blockchain Integration. Boomi is adding support for leading blockchain platforms Ethereum and Hyperledger Fabric. A recent Boomi blog posts explains the connection between blockchain and iPaaS integration.
Because blockchain involves multiple technologies, services and back-end applications, it requires integration and data orchestration. Enterprises are beginning to explore not only how to use blockchain but also how to integrate blockchain operations intro the enterprise architectures they already have in place.
From Boomi's point of view, blockchain becomes simply another endpoint for integration — an exciting new business capability that enterprises can fold into their existing operations and infrastructure using the Boomi platform.
"We see signs already, Manickam said, "As the industry evolves, it's pretty clear that blockchain integration is vital for organizations to stay competitive in the market."
One particular use case that Boomi is targeting, Manickam told IDN is to "let customers quickly and easily incorporate blockchain-driven 'smart contracts' into their business processes." A smart contract is a digital contract in which business terms are embedded in a transactional database and executed with transactions.
In this 'smart contract' use case, blockchain integration can help all peers in a network stay in sync with fast, accurate and synchronized record-keeping which can streamline business processes and reduce errors, Manickam added.
"Integration, orchestration of hybrid landscapes and multiple smart contracts (such as multi-chain) -- all this helps enable customers to invoke smart contracts and leverage capabilities. Another exciting part is where Boomi is helping enable iPaaS integration with customer business processes," she added, noting that Boomi is already working with customers in manufacturing and warehousing.

Blockchain integration can also provide a 'shared ledger' to parties, offering a distributed, append-only system of record which can be securely shared across a business network.
Enhanced Usability. Making iPaaS faster and easier to work with – for integration designs and implements -- has always been a focus on Boomi, Manickam.
This update has many IDE improvements, including a new code editor that can work with JavaScript, Groovy and SQL Script. Another update will show users recently-used components to save many developers lots of time.
This update also adds new dashboard filters, visualizations and the ability to easily export Boomi Flow data.
With this new view of data flows at the app levels, organizations can gain greater agility and the ability to respond faster to their workflow management needs. As a result, projects using workflow automation and/or low code app development with Boomi Flow will now gain "a 360-degree view" of their workflows and their runtime status, Manickam said.
Expanded Platform Capabilities. This update also provides cache support for Boomi Flow, which delivers offline capabilities for field service workers and others with intermittent connections.
There is also a dashboard that lets Boomi Flow users instantly see how many flows have been launched and how quickly it took to execute. This gives organizations a one-stop for tracking the entire flow of a workflow app, and increasing agility for their workflow automation needs.
To further promote seamless app integration, Boomi added more than 15 new and enhanced connectors to let customers more easily complete key integration-related tasks with some of the most popular cloud apps and services -- whether those are in Boomi or outside of Boomi. These connectors let users even more seamlessly work with Salesforce, Workday and Google to support their dynamic business needs, Manickam said.
Dell Boomi, Google Partner On Cloud Services, Cloud-Native Integration
Speaking of Google, Dell Boomi announced it has joined the Google Cloud Partner Program to help meet the growing needs of joint customers. Under the partnership, Google and Dell Boomi will strengthen their collaboration on key Google technologies to offer greater value to customers through "scalable, cloud-native and agile support for all data and applications," the companies noted in a statement.
One of the biggest benefits from the Dell Boomi/Google Cloud collaboration, according to execs from both companies, is analytics. Specifically more power to perform more impactful big data analytics with Google BigQuery
In specific, Boomi's connector for BigQuery simplifies and accelerates critical use cases such as one-time migrations, synchronizing data from anywhere in the customer's ecosystem to BigQuery, as well as reliably delivering BigQuery data and insights to anyone and anywhere in the enterprise's ecosystem – in the cloud or on-premise.
"In new capabilities with BigQuery, Boomi's connector simplifies the process of creating an automated load process by allowing organizations to dynamically on-board data without requiring time and resources to create a new process," said Reggie Penn, Director of Technology Alliances at Dell Boomi in a statement.
Nan Boden, Head of Global Technology Partnerships at Google Cloud noted in a statement: "Data is the currency of the enterprise, powering businesses to make better decisions. We see an increasing number of customers migrating and synchronizing their data to Google Cloud to power their analytics applications. Boomi's integration with Google Cloud will accelerate data democratization and empower customers to speed up their analytics modernization journey."
Other benefits of Dell Boomi for Google Cloud will improve how users can:
Read and write from Google Pub/Sub – The Boomi Pub/Sub connector allows Google Cloud applications or Boomi to publish a topic (e.g. New Invoices) while other applications or instances subscribe to the published data; with Boomi, data is standardized, validated and enriched.
Increase efficiency with Google productivity apps –The Boomi Google Apps connector empowers users to integrate with Google Contacts, Calendar and Sheets. A separate Google Sheets connector is also available to support even greater collaboration and automation.
Accelerate and automate key processes that use Google Cloud –With the Boomi Ad Manager connector, organizations can use data residing in Google Cloud or on-premise to manage ad inventory, create orders, pull reports, and more.
Beyond these tactical advantages, there is also the big picture of how Dell Boomi and Google Cloud will work together to promote development and delivery of cloud-native apps and access to cloud-resident data.
IDN asked Penn to share any details on whether the partnership is also going to work at the microservices or Kubernetes levels to help Google cloud developers 'integrate' or 'orchestrate' intra-app resources.
"Looking at capability we have developed for Pivotal Cloud Foundry (PCF), which runs on Google Cloud amongst other hyperscale platforms, we have already taken a step in that direction," told IDN.
"Boomi Data Services for PCF enables customers to rapidly scale their Boomi runtime environment on Pivotal Container Services (PKS), based on Kubernetes, but it goes even further by also enabling Pivotal app developers to natively consume APIs published through Boomi, to leverage the multitude of applications, data sources, and business process built by Boomi integration developers."
In his response, Penn also touched on the growing importance of coupling 'application code' with 'integration code" for developers, summing up the benefits of the two companies' work. "This frees cloud app devs to focus on building differentiated application code instead of integration code."
"We are seeing interest from customers across markets . . . leaning into hybrid or multi-cloud strategies for business operations, but also for those customers wanting to improve worker collaboration," he added Dell Boomi's vision of the 'connected business' includes capabilities that will streamline and improve integration between business data and Google Cloud services, Penn added.

Both the Dell Boomi latest updates to its iPaaS and workflow automation platform and Dell Boomi for Google Cloud are available now.