Dell Boomi Expands iPaaS in 2018 for Event-Driven Triggers, EDI, Analytics and Workflows111
Dell Boomi is taking cloud integration in some new directions in 2018. The latest AtomSphere iPaaS upgrades lend support to a new set of use cases, including EDI, IoT, real-time analytics, event-based triggers, and end-to-end workflow apps. IDN speaks with Dell Boomi's Jeff Burk.
by Vance McCarthy
Tags: AtomSphere, B2B, Dell Boomi, cloud integration, EDI, integration, iPaaS, workflows,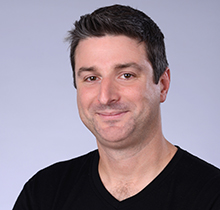 Jeff Burk
vice president, R&D

"Adding technologies [to AtomSphere iPaaS] such as listeners, will let cloud, on-prem and the edge to all work together--smarter and more seamlessly."
Enterprise Integration Summit

Integration Powers Digital Transformation
for APIs, Apps, Data & Cloud
An Online Conference
Dell Boomi is taking cloud integration in some new directions in 2018. The company's latest upgrades to its AtomSphere iPaaS will support to a new set of use cases, including EDI, IoT, real-time analytics, event-based triggers, and end-to-end workflow apps. IDN
Dell Boomi's vice president of R&D Jeff Burk, spoke with IDN about customer requests and technology trends – and how they are shaping his company's vision for cloud apps and integration in 2018.
"Like many in the iPaaS space, we've supported Salesforce integration for many years. We've spent a lot of time asking those customers how they use Salesforce -- and more importantly what they'll need next," Burk told IDN. Those customer interviews led Burk and his team to focus on new questions about the user experience – not just the UI, but how Salesforce users use the app (and the data housed inside) in different ways. The results were enlightening.
"We found more and more users take advantage of Salesforce to trigger an action – not just messaging within Salesforce, but with other [outside] apps," Burk told IDN. "perhaps just as importantly, we found there were things the Boomi iPaaS could do to make this faster, easier and more impactful to the business."

Specifically, Boomi engineers have crafted a 'listener,' which can greatly simplify how these triggers get built and deployed, "We've put together all the pieces needed to supply a 'listener' that can listen for the event. We've made it very similar to our pre-built [integration] connectors, so users don't have to figure out all that heavy lifting," Burk said. "This makes it so much faster and easier to build and put listeners in place."
Further, the listener also sets the stage for a more seamless hybrid architecture, Burk added. "Technologies such as listeners, will let cloud, on-prem and the edge to all work together--smarter and more seamlessly," he added.
On this score, Burk pointed to an example of an Internet of Things use case.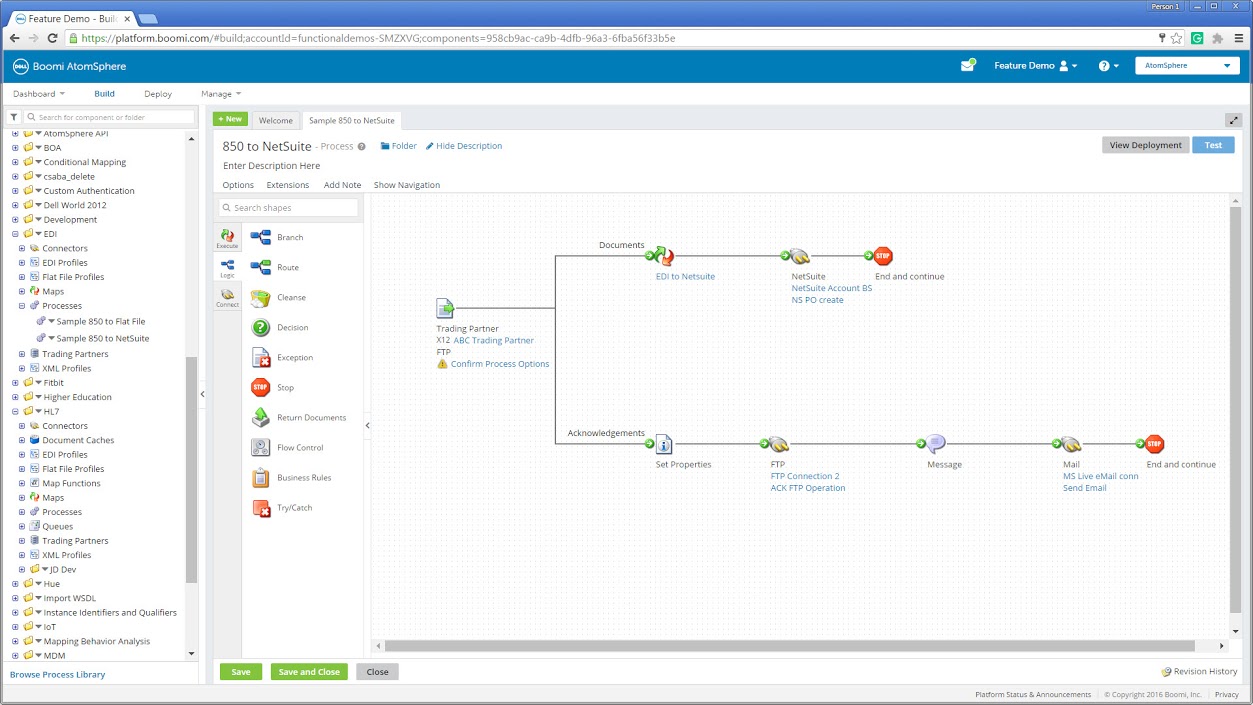 A user can execute event-driven processes in near real time with Boomi's Salesforce Events connector (which connects the new Salesforce Platform Events to other apps), he explained. As a result, a manufacturer could connect Salesforce Platform Events to a smart printer, for example, to monitor the status of ink cartridges. When a cartridge is running low, Salesforce Platform Events, connected via Boomi's connector, would automatically reorder from a supplier, Burk added.
Beyond its support for auto-triggers, the 'listener' also delivers some valuable data filtering ability, also valuable to IoT. Even as many companies are looking to bring valuable data and insights into the business from IoT data, IT often has difficulty. "The data streams are massive. Edge devices are often very chatty and they create tons and tons of raw data," Burk said. "Our listener approach will help users listen and pin-point those events they care most about."
Combine listeners with Boomi's deep expertise in integration, and the window flies wide open to a new set of use cases, Burk suggested. "With hooks to connect any-to-any [target], and the intelligence to identify events, this is where the next phase of integration and where the Connected Business is going," he added.
For some hints to where Boomi's "listeners" may show up next, Burk pointed out that Boomi has recently added new (or updated) pre-built connectors for many popular cloud-based services, including AWS, Box, Shopify and Zuora. These latest Boomi connectors support growing demand for these use cases:
Store, access, and share data across applications with Boomi's Box connector.
Support cloud-based ecommerce by simplifying the ability to build integrations from Shopify to other applications.
Boomi's Zuora connector enables organizations to connect to Zuora's Z-Commerce Platform to support subscription billing via easy access to Z-Billing and Z-Payments data. This also supports connections to other cloud applications, such as NetSuite.
Boomi Eyes iPaaS Disruption in B2B, EDI Sector
Boomi is also aiming to disrupt the legacy $6 trillion EDI market, thanks to new capabilities added to AtomSphere iPaaS to support easy-to-configure, standards-based B2B transactions between trading partners.
In specific, Boomi EDI is leveraging its expertise in cloud integration, real time transformation, data mapping and UI to craft a special solution that will offer B2B users a lower-cost, less complex option. "There's plenty of opportunity to bring all our proven [iPaaS] technologies together with newer ones to create a low-stress, low-cost trading ecosystem. Our new EDI solution We're brings drag-and-drop ease-of-use, automated workflows, and a whole range of capabilities that support quick configuration and standards support." Burk told IDN.
This idea is to simplify many phases of EDI -- set-up and on-going management, including partner onboarding, perform real-time transformations to popular EDI formats, ensure compliance with standards and rules, and even integrate transaction data with existing business processes and legacy apps.
Under the covers, here are some of the more notable Boomi EDI-specific enhancements:
Low-code ways to build, maintain, and simplify EDI integrations: Boomi's EDI GUI is visual drag and drop, which uses pre-built and reusable components. Custom components can be delivered via simple re-configuration of existing libraries – or direct access by EDI specialists.

Embedded intelligence empowers business users: Boomi enables business users to add, remove or change specific parts of an EDI configuration to respond to business requirements, increasing business agility and responsiveness.

Ongoing trading partner management: A special Trading Partner Management UI provides a consolidated view of all trading partner components. This makes it easier for Boomi customers to find, configure, and deploy changes for those partners.

Single 'pane-of-glass' EDI management: Boomi provides a 'single pane of glass' view for tracking and troubleshooting all integrations. Boomi also provides a portal for authorized users with the ability to track all EDI transactions using any document attribute such as key number, PO number and customer number to respond more quickly to partner requests and enhance customer service.

Support for multiple trading partners per process: Organizations can add their company's profile for each standard in the Trading Partner component. Boomi has also enhanced the ease-of-use and flexibility of its support for value added networks (VANs) so that a single process can now use multiple VANs.

Support for additional, global EDI standards: Boomi has extended its already broad support for EDI standards with support for RosettaNet and Tradacoms.
Beyond all the automation and efficiency, one Boomi EDI user noted two other benefits to the business. With Boomi, our EDI process "absolutely reduces and, in some cases eliminates, errors in order taking. It also provides a way for us to give the customer information in real time," said Kelley Parkes, director of Technical Operations at First Source, a distributor of specialty food items in a statement.
A key driver for Boomi's entrance into the EDI space lies in the fact that even while ecommerce continues to explode, there are still so few simple-to-use options for companies to establish trading partner infrastructure. "It's either run your own infrastructure, use a VAN [Value Added Network] or paper," Burk said, adding they all have their drawbacks. "We felt that today, in the age of the cloud, a simpler and less expensive option should be available."
Burk related a story from his pre-Boomi days, when he worked at a small manufacturer. "One of the most exciting experiences was also a most scary when we got a $1 million order," he confided "As a small company, we quickly found out it could easily cost us $2 million to service that order," he added, noting the technology complexity and many trading partner rules at the time.
More Trustworthy Data For Analytics, Insights and Compliance
Burk also says iPaaS can play a bigger role in the exploding analytics market by delivering more trusted data for insights and compliance.
Boomi has added features to:
Allow data stewards to resolve quarantined issues,
Let business users to see (and edit) relationships between and within different data sets more simply, visually, and with real-time synchronization.
Facilitate a 'direct pipeline' between an organization's master data and their analytics solutions. This capability comes via a new Golden Record Query API that creates a direct pipeline. This helps companies maintain clean master data on top of their transactional data, which can provide a 360-degree view of their master entity.
Apps, Data and Workflows Converge
Boomi's latest release also continues to tightly incorporate its Boomi Flow low-code app platform (technology acquired via ManyWho earlier this year). Users can now create and manage a range of workflow processes - from simple to sophisticated - from the unified Boomi interface.
Like integration connectors, Boomi is taking a pre-built approach for popular workflows. To support onboarding of new employee hires, for example, all the end-to-end steps (e.g. sending the offer letter to the candidate, submitting an approved offer to HR, provisioning the new employee with IT, etc.) can now be included in a single flow – even across multiple stakeholder swim lanes, Burk said.