Datapipe's Trebuchet Platform Aims to Simplify Rapid and Continuous Deployment & Monitoring for Cloud Apps
Managed cloud service provider Datapipe is looking to speed up cloud deployment of enterprise apps with Trebuchet, a new platform to promote easy continuous deployment, monitoring, and security.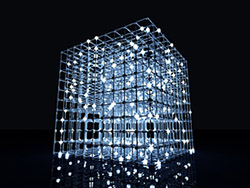 Even as companies look to deploy more applications to the cloud to save cost, IT is also looking to make the process more flexible and fast.
The difficulty with delivering solutions often lies in the fact that each application has a set of unique requirements, and optimizing and managing infrastructure on a per-application basis is time consuming and challenging.
Managed cloud service provider Datapipe is setting its sights on accelerating the cloud deployment of enterprise applications. Datapipe's Trebuchet platform, now in beta, aims to give developers an easy-to-use toolset to facilitate continuous deployment, monitoring, and security for apps, according to Datapipe's CEO Robb Allen. Trebuchet will also provide a unified dashboard.
"Trebuchet is a new end-to-end platform that combines a comprehensive set of proven processes to accelerate cloud deployment of enterprise applications," Allen said in a statement. "Its features drive faster response times to match internal and external demands, ultimately improving customer satisfaction and overall competitiveness of the organization."
Put simply, Trebuchet makes it easy for organizations to architect, design, build, test, and deploy software rapidly, meet security and governance requirements, and monitor and optimize IT infrastructure, all backed by the guidance and support of Datapipe.
Trebuchet "will give IT managers and developers a foundation to better control technical environments and improve flexibility, scalability, and speed of deployment," Allen noted. It will be available as a customizable plug-and-play application platform, he added.
Key Benefits of Trebuchet include:
Velocity: Streamline and optimize IT management and developer processes to code and release seamlessly
Flexibility: Enable teams to work independently to be more responsive
Visibility: Get full transparency into IT infrastructure to improve efficiencies throughout your organization
Simplicity: Take the first step for applying automation to move faster and grow into a DevOps lifecycle
Intelligence: Experience a system that learns and grows with the business
Patrick McClory, Datapipe's senior vice president of Platform Engineering and Delivery Services, offered some deeper perspective on Trebuchet in a recent post:
There is one term that [we hear] with growing frequency over the years – the Uber Effect. For the uninitiated, the Uber Effect can be defined in four words: the customer is king. What the customer wants, the customer gets. The business that is able to react to customer demands the fastest, and provide the best user experience, wins.

While this on-demand economy is great for the consumer, many enterprises are still trying to figure out the best process for dealing with the Uber Effect and how to keep up with the constant, evolving demands customers place on the business and their systems.
McClory also shed light on how the solution got its name, comparing Trebuchet's features to its famous historic namesake.
"A trebuchet is a compound machine that brings together a number of simple processes to create immense acceleration and power.. [Datapipe's] Trebuchet combines best-of-breed components from application architecture, continuous deployment, monitoring, and security best practices with cutting edge techniques, like machine learning, to give developers a powerful, flexible toolkit for application management that's as simple or as technically deep as they need," he said.
Datapipe expects the Trebuchet beta program to run through the first half of 2017. Interested parties can learn more here.
Beyond Trebuchet's automated tooling, Datapipe will continue to offer its consultative approach to help customers develop client-specific solutions, Datapipe CEO Allen added.