SAS Enters Era of 'Open Analytics' with Viya Platform's Focus on Cloud, Open Programming and Machine Learning
SAS is the latest firm to bring analytics into the era of openness and cloud. SAS Viya taps data from traditional, Hadoop, and cloud sources. The focus is to make it easier to leverage many data sources for highly-performant and scalable analytics apps that can be written with Java, Python and even REST APIs.
by Vance McCarthy
Tags: analytics, APIs, cloud, data, Hadoop, in-memory, machine learning, Java, Python, SAS, visualization, Viya,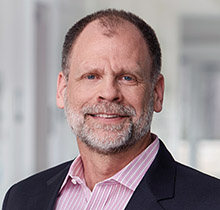 Fritz Lehman
chief customer officer


"SAS has morphed from a pure tools-based analytics company to solutions-based company. That is driving SAS to get more involved with other technologies and ecosystems."
SAS is the latest long-time analytics firm to enter the era of 'open' and 'cloud-based' analytics.
SAS Viya, revealed last spring and rolling out now, aims to take businesses into the new-gen of analytics offering full list of lifecycle support features and capabilities, SAS' chief customer officer Fritz Lehman told IDN.
"With SAS Viya, we have a complete rewrite [of the popular SAS analytics platform] for today's new business challenges. New ways to access and build analytics apps are key for so many workers inside businesses today," Lehman said. SAS Viya is a cloud-ready and open platform for new analytics apps to design and build as well as manage and govern them, he added.

"SAS Viya users can actually design and run sophisticated procedures without having to know much SAS code," Lehman added.
A deeper look at SAS Viya's architecture suggests SAS is leveraging its proven analytics capabilities for new technologies, such as cloud, microservices, in-memory and APIs to power a new way of thinking about 'analytics-as-a-service' deployment models.
On that point, here are some notable benefits that SAS Viya delivers across the analytics lifecycle,
Allows developers to use open models and popular programming languages including Java and Python. As a result, users are able to publish, run, manage and govern code from any analytic code base – and using any analytic skill set.
Opens cross-platform opportunities, by bringing SAS analytics capabilities to other resources, helping companies break through 'analytic silos.'
Improves collaboration across diverse teams and departments and includes the ability to leverage the cloud to let a wide range of remote workers efficiently probe into data and analytics.
Leverages a host of REST APIs to open SAS analytics capabilities for data manipulation, advanced analytics and reporting capabilities that will work with other apps, systems and data from traditional sources, Hadoop environments and private / public clouds.
Imposes strong data governance to assure data integrity and accurate results. All analytical assets are united within a common platform to provide a single managed inventory across the organization.
Inside the Products, Components of SAS Viya's Analytics Platform
Intelligent Data Summit

Manage Expanding Data Volumes for Analytics & Operations
October 27, 2016

Online Conference
Powering these 'open analytics' advantages are several notable architecture highlights of the SAS Viya platform, including:
Cloud-readiness. Elastic and scalable for private and public clouds.
SAS Viya delivers optimized in-memory capabilities for analytics as well as elastic processing that can automatically adapts to needs of the tasks. The combination of capabilities lets users quickly and cost-effectively experiment with different scenarios. Users can also apply more complex approaches to larger amounts of streaming data.
In-memory processing. Fast and distributed for high-volume, rapid results
SAS Viya's approach to in-memory means data and analytical workload operations are automatically distributed across the cores of a single server or the nodes of a massive compute cluster. This takes advantage of parallel architectures for much faster speeds – to handle big volumes and tight deadlines for analytics tasks.
"Some of our customers have jobs that take 100 hours to run. Even big jobs that take in tons of data shouldn't have to take 100 hours to run. People just don't have the luxury of running a job that long," Lehman told IDN. "By the time those jobs are finished, sometimes the data just isn't relevant anymore. We're also seeing more and more demand for real-time, or close to real-time analytics results," he added.
Lehman also pointed to another benefit to blending cloud and in-memory the way SAS Viya has done it.
"Often with big runs, customers will build models for a subset of data. But wouldn't it be even better if you didn't have to take a sample; you could just run your job on the full universe of data? With older technology, this just wouldn't be possible. So, we're tackling both time and volume with our in-memory approach, in a cost-effective way."
Under the covers, with SAS Viya, all data, tables and objects are held in memory as long as required -- whether it's for interactive visual investigations or advanced analytical processing. It also supports concurrency, even on the same or overlapping datasets by multiple groups. The SAS Viya runtime engine provides a secure, scalable, multiuser environment for concurrent access. Many users can collaborate to explore the same raw data and build models simultaneously.
"In addition, these capabilities are virtually automatic," he added, noting there is no need to rewrite code for distributed processing. "Portable code can be defined once, run anywhere and scaled to solve any size data problem. Code built on SAS Viya runs in stream, in database, in memory, in Hadoop, in public and private clouds," he said.
Resilient (self-healing) Architecture. Guaranteed failover.
SAS Viya automatically detects server failure, even in multiplatform processing environments, and redistributes processing as needed. It also manages several copies of data on the processing cluster.
As an example, if a machine in the cluster becomes unavailable or fails, the required data is retrieved from another block to quickly continue processing. These self-healing mechanisms ensure high availability for uninterrupted processing and automated recovery.
Governance. Consistency and Reliability for Data, Models, Results.
SAS Viya creates one analytical inventory with comprehensive model governance that's built with SAS as well as other programming languages.
Under the covers, SAS Viya's 'unified platform' brings together several SAS technologies:
SAS Visual Analytics - A data discovery and visual analytics tool that lets users explore their data, perform forecasting, build reports, and also offers text analysis, amongst other tools.

SAS Visual Statistics - A GUI tool that allows for predictive and descriptive modeling, as well as provides collaboration on analytics.

SAS Visual Investigator - A new product that allows users to better manage and investigate their business intelligence and analytics in an effort to help combat fraud and get better results. The offering supports search, query and visualization of data, regardless of format, size and location, as well as investigations using geospatial, network, and temporal visualizations.

SAS Visual Data Mining and Machine Learning - Another new product that helps users source and prepare structured or unstructured data, and build machine learning models that can be deployed multiple times over. The offering combines an intuitive programming environment, innovative algorithms and in-memory processing to break through traditional computational bottlenecks.
SAS's Growing Focus on Developers, IT, Multi-Platform Ecosystems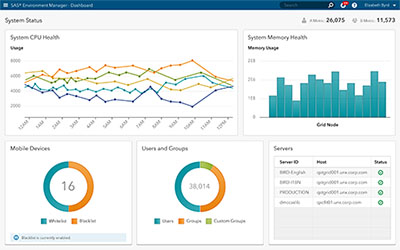 SAS Viya also illustrates that the company intends to focus more on developer and IT stakeholders in today's analytics landscape.
"We've often focused more on the data scientist or the analyst, rather than IT. You can walk into IT conferences all over the world and they won't know who we are even though we're one of the leading analytics companies in the world," Lehman confided.
"But we definitely see IT becoming a more and more important part of the SAS community. Today we're seeing developers and IT are important to successful analytics," Lehman said.
"SAS has morphed from a pure tools-based analytics company to solutions-based company. That is driving SAS to get more involved with other technologies and ecosystems," he added which is why SAS is working more directly with developers, IT, partners and even system integrators, he said.
In fact, Oliver Schabenberger, SAS executive vice president and CTO emphasized the importance of developers, IT and a new multi-technology ecosystem in his statement. SAS Viya now "encourages customers to use the programmatic approach that best suits their needs. SAS embraces open source software and adds interoperability," he said.
Schabenberger underscored this point about interoperability – and how SAS Viya was designed from scratch to leverage Hadoop, Java, Python and open REST APIs. Adding support for these new open source programming interfaces lets SAS Viya users publish, run, manage and govern code from any analytic code base – and using any analytic skill set, he added. SAS also provides backward compatibility to let existing SAS assets run with the SAS Viya environment, he added.
"Businesses and IT departments are now contending with a wide variety of analytics languages, tools and skills. They are clamoring for a cohesive analytics infrastructure that is easy to manage and govern, yet allows them to use the language or tool of their choice. . . Open means the ability to access, and customers want the freedom to build on a platform they can access in the most productive way," Schabenberger said.
He also highlighted how SAS Viya's freedom of language choice also provides some extra hidden benefits.
"When users of Python or other open source languages move from a single-threaded environment to the multithreaded, distributed architecture of SAS Viya, they may see processing times shrink from hours to minutes. This is in addition to the operational benefits of using common data models, centralized administration, governance and world-leading analytics," Schabenberger added.
Even beyond support for multiple programming languages, SAS Viya 'open' architecture also offers
Infrastructure options -- Programs can be deployed and run on-prem, as well as within public, private or hybrid clouds.
Optimized processing -- The underlying multithreaded, in-memory, massively parallel processing platform of SAS Viya enables all analytics operations to be processed fast, efficiently taking advantage of existing hardware.
Early SAS Viya Customer Benefits
Notably, SAS provides backward compatibility to let existing SAS assets run with the SAS Viya environment. SAS also offers existing SAS 9 customers portable code for a range of operating systems, deployment environments and data types.
At Navistar International, SAS Viya's 'open' approach is expected to make a big difference in analytics – from how apps get designed and built, to how the outcomes can be shared, according to Gyasi Dapaa, Navistar's director of data science.
Data scientists "can break out of analytic silos and collaborate as a team regardless of their choice of programming language, sharing work with each other and boosting team productivity. The focus of analytics at Navistar is to uncover business insights that reveal the 'why,' and less about 'how' we developed them. That's what motivates the Navistar data science team and makes a real difference to the business," he stated.
"We're pushing analytics to be closer to the data and other technologies, such as Hadoop," Lehman said, noting many types of technologies -- platforms, languages, microservices -- will all need work together and integrate with each other.
"SAS Viya, and this whole approach, changes how we deliver analytics, tech support and education. I've been at SAS 32 years and this is the most exciting time I've been through," Lehman added.