Cool APIs: Top Experts Share Ripples, Top Take-Aways from Google-Apigee API Deal
Google's move to purchase API Management firm Apigee for a reported $625 million continues to prove APIs are cool. This deal promises to boost the role APIs will play in the Google Cloud Platform. IDN also found it raises predictions and questions from top API experts on the nature of next-gen infrastructure for the digital enterprise.
by Vance McCarthy
Tags: Akana, Amazon, APIs, Apigee, apps, Azure, CA, cloud, containers, Google, hybrid, Kubernetes, microservices, PaaS, Red Hat, Swagger, SmartBear,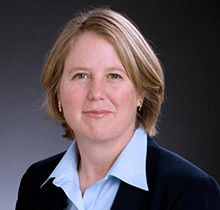 Diane Greene
Senior Vice President
Google Cloud Enterprise


"APIs — the mechanism developers use to interface and integrate with outside apps and services — are vital for how business gets done today."
Google's move to acquire API management firm Apigee makes the "pro-API vote" among the world's top cloud providers unanimous. It's now 4 of 4.
Even before Google started to negotiate with Apigee, APIs and related management technologies had already found a home in the 3 other top clouds -- Amazon, Azure, and IBM. With Google's warm and very public embrace of API technologies, APIs are now set to be a crucial element to enterprise cloud architecture long into the future.
Technologically, the Google-Apigee deal comes at a time when APIs are becoming much more common – even table stakes – for how developers design, build, integrate and run digital business apps.
Business-wise, the deal also comes as top analysts say the API Management spending is set to explode. For example, Forrester predicts that by 2020 API Management will soar to $660 million annually (up more than triple from 2014 levels of $140 million, driven largely by the rush to digitize businesses).
IDN reviews comments from the principals at Google and Apigee. We also talked with execs from other leading API Management players to get their views on the review the ripple effects of the Google-Apigee deal on the API revolution.

Adding Apigee's API Management technologies to Google Cloud Platform offerings will help drive the next step on Google's vision for how apps that drive digital business will be built and run in the 21rst century.
That's the sense from comments posted by Google's Senior Vice President, Diane Greene, in her blog.
"Google cloud customers are already benefitting from no sys-ops dev environments, including Google App Engine and Google Container Engine. Now, with Apigee's API management platform, they'll be able to front these secure and scalable services with a simple way to provide the exported APIs."
As a co-founder and former executive at VMware, Greene was able to share in some technical detail the equation of how "Cloud + APIs = Big Value" (for enterprise customers and for Google).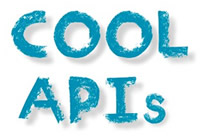 "APIs — the mechanism developers use to interface and integrate with outside apps and services — are vital for how business gets done today in the fast-growing digital and mobile marketplace. They're the hubs through which companies, partners and customers interact, whether it's a small business applying online for a loan or a point of sale system sending your warranty information to the manufacturer," she wrote.

"The addition of Apigee's API solutions to Google Cloud will accelerate our customers' move to supporting their businesses with high quality digital interactions. Apigee will make it much easier for the requisite APIs to be implemented and published with excellence," Greene added. noting that Apigee's API Management platform is already at work driving digital business projects at Walgreens, AT&T, Bechtel, Burberry, First Data, Live Nation among others.
But, perhaps most noteworthy in Greene's comments are statements about the future promise to combine APIs with container technology.
"Kubernetes will be integrated to help enterprises get better control and visibility into how their internal systems talk to one another, an additional part of deploying services. As always, we'll make sure that these capabilities are available in the public clouds and can also be used on-premises."
Kubernetes is an open-source system for automating deployment, scaling, and management of containerized applications.
API + Cloud – A Digital Match Made in Heaven


At Apigee, execs see that API + cloud are a marriage made for digital business projects. "Even as companies adopt APIs to deliver digital experiences that are fast and convenient for their customers and partners, their IT organizations are also shifting infrastructure to the cloud to increase agility and lower costs," said Apigee CEO Chet Kapor. |
"Smart companies realize that these are two sides of the same coin; that digital strategy must converge with cloud strategy. . . . We can't wait to see how much better and faster we can be with Google."
APIs Can Drive Hybrid and Cloud DataCenters; With Proper Governance

David Bressler, vice president vertical markets for API Management at CA Technologies said the Google-Apigee deal affirms already-strong trends in APIs and cloud. The real excitement, he added, comes as the industry writes the next chapter for flexible-yet-governed APIs.
"This [Google-Apigee] deal is not about whether APIs will be important or not for the cloud They are. Today, it's now clear that APIs are a baseline technology for the cloud-based datacenter, with Amazon, Microsoft Azure, and now Google, all making APIs a key part of their cloud architecture," Bressler said.

So, to Bressler, what comes next is even more important.

"What will these cloud companies do with their APIs? It's what gets built with -- or on top of them -- that is key, as is how that gets connected back to the enterprise. The hybrid architecture need is critical." he said.

"In the cloud, all hardware [capacities] gets virtualized, so you can use containers to define and make available units of compute services. Containers improve the ability to scale compute services capacity, and the way they communicate with each other [to work together to scale capacity] is through APIs," he explained.

This gets very interesting, Bressler added, especially when one thinks about how the cloud can better meet requirements of industry-specific apps or workloads and how the cloud connects back to the enterprise's digital assets.

He shared an example:

"Think about Black Friday, where you have an online shopping service that knows it will need tons of capacity. Using containers, a cloud service can offer the retailer a defined set of self-contained services that meet those needs. Add in APIs, and these containers can automatically communicate with each other. So you don't just have scale, you have intelligent scale for your systems, without really having to think about it," Bressler said. "Imagine when it's the Point of Sale system that even starts to 'talk' to the cloud to demand more capacity for payment processing, for example."

Bressler paints the picture of an exciting API-enabled future, as the APIs move up the stack in the backend. "All sorts of new capabilities will appear, Bressler said. "Think about all the value-added services that sit on top of enterprise middleware — Business Process Management, Data Management, vertical-market specific capabilities. These will grow up on top of APIs too, but in an 'internet class' way, for example, IFTTT as workflow or layer for notifications. And I think that's where things are going," he added.

What makes this so intriguing to CA is that as APIs do more to enable communications among discreet cloud services, APIs will need a host of smarter management services.

"CA's ability to help companies balance governance, security, and visibility in hybrid configurations across cloud platforms, regardless of whether a company uses Amazon, Google, or Microsoft," Bressler told IDN. "In fact, they will probably use more than one cloud provider, along with many different cloud-based applications, and partner connectivity each of which require integration through APIs and demand enterprise class governance, security, analytics, and performance in a hybrid on-premises and off-premises environment," he added. said. "This is one of the focus areas of CA's API Management offering."
The 'What To Watch for' List for API Users


To API Management firm Akana, the Google-Apigee deal isn't really about 'big picture' questions on whether APIs and cloud make a good fit. That question is in the rear-view mirror as AWS, Azure and IBM – Google's biggest cloud competitors -- have API capabilities.
Before this deal, APIs had already become the 'lingua franca' of many modern apps," Alistair Farquharson, Akana CTO, told IDN. "APIs provide a way to connect and integrate apps both internally and externally, but that's just one step. You also need API management to control, govern and secure apps," he added.

So, in the questions that matter today about the Google-Apigee deal, Farquharson said, will in the near-term be mainly Google-specific ones -- on both the technology and business sides. "Google is trying to do more to attract enterprise customers. It's where they are falling behind their [cloud] competitors." The questions to ask surround the day-to-day plans and implementation that Google puts in place to attract more enterprise cloud customers, he added.

In fact, IDN spoke with several Akana execs, and they shared a list of 'What To Watch For' items to follow the Google-Apigee deal that will affect many API stakeholders -- developers, IT operations, cloud execs and even business managers.

Among them:
How exactly will Google leverage the Apigee API technologies?
What will the products look like?
What will be the impact on Apigee's current API customers and prospects?
Might this create a new 'try it out' plan for cloud-based APIs at Google?
What are the plans for on-going support for current Apigee customers?

For deployment, what are Google's plans to support migration to Google Cloud?
Will they support multiple (hybrid) clouds?
What about plans, pricing and technology for on-premises API Management?
"Apigee was trying to make a heavy push for on-premises business the past year," Laura Heritage, Akana's Director of API Strategy said. "The question for Apigee's on premises customers is, what will happen to them as Google focuses more squarely on the cloud?"

[Ed Note: In her formal statement, Google's Greene said: "As always, we'll make sure that these capabilities are available in the public clouds and can also be used on-premises." That said, no further details for on-premises deployments were provided by Apigee or Google.]

And, even if cloud becomes the prime focus, other customer questions follow, added Akana's Executive Vice President Roberto Medrano. He cited research that suggests as many as 87% of Apigee installs are now running on Amazon's AWS.

"So, it would make sense they try to move over as many of these to the Google Cloud," Medrano said. But moving members of Apigee's impressive enterprise API customer list (Walgreens, Burberry, etc.) could prove easier said than done, Medrano added. Moving a customer's API install from one cloud, such as AWS, to Google Cloud can be complicated. "Migrating from one cloud to another is still difficult, so this could lead to all sorts of disruptions," Medrano added.

But there's options to bring API business into Google Cloud, short of a 100% migration, he added. "This [Apigee acquisition] could get Google Cloud more into the PaaS business and gives them another way into enterprise accounts. You can manage someone's APIs without hosting their entire app," Medrano said. If Google chooses this option, it would let enterprises try out Google Cloud -- without making a big commitment, he added.

Akana API Management offerings work with current cloud providers. Beyond the cloud, the company has an agnostic approach to where API Management can run. "Akana's approach is to support API Management on-prem, cloud or hybrid models – with the ability to move seamlessly between them," Farquharson said.
APIs + Containers Will Power 'Next Wave' for IT Infrastructure


Red Hat is uniquely qualified to offer a perspective on the Google-Apigee deal, having recently done its own acquisition of an API Management firm (3scale).

IDN reached Steve Willmott, formerly 3scale co-founder, who is now Red Hat's Senior Director and Head of API Infrastructure. He shared his views on how API technologies are combining with others to reshape modern IT infrastructure for the better.

"Macro-level trends like the shift toward containers, and the rise of technologies such as Docker and Kubernetes, are driving companies to recognize the need to better and more strategically manage APIs. These technologies have quickly become a big part of modern IT infrastructure, and as a result, API management is also in the spotlight," Wilmott told IDN.

Red Hat's acquisition of 3scale in June 2016 reflects this thinking, and gives Red Hat a distinct advantage over vendors that do not have similar capabilities.

In fact, Red Hat has been a big believer in ways to re-think IT infrastructure by bringing in modern technologies such as APIs, containers and cloud. Some six months before it acquired 3scale API, Red Hat undertook a similar revving of middleware and infrastructure for enterprise mobility and IoT following its acquisition of FeedHenry.
| | |
| --- | --- |
| Hopes for an Even More Open API Ecosystem | |


Swagger is one of the world's best known and most popular frameworks for working with APIs. It provides a better way to describe REST APIs, and its open. We tracked down Swagger creator. Tony Tam to get his thoughts. Tam recently became a vice president for products at SmartBear, an API testing tool company.

"The Google Apigee deal shows continued maturing of the API Management space. This API market in general is growing at a very fast rate, and major cloud providers are looking to consolidate offerings into their platforms. One can say that Google is behind Amazon and Microsoft in terms of attracting enterprises to cloud, and with Apigee they will quickly have a credible story for enterprises shopping for APIM solutions. SmartBear has always been an advocate of API standardization with Swagger, and over time we have built integrations between our tools and major API lifecycle management platforms. This motion has been extremely well received."

Tam suggests that Google's embrace of Apigee's API Management technology may even do more than a strategy to 'catch up" to other API-powered clouds. There's hope that Google may actually help push an even-more-open API ecosystem. He cites Google's involvement with SmartBear's Open API Initiative.

"Google helped spearhead the API movement by providing open access to a large number of its core technologies. Google was a founding member of the SmartBear-led Open API Initiative, a consortium to standardize the way REST APIs are designed and documented. Google has a commitment in its cloud platform to an open architecture ecosystem, in which users can choose and mix products from different vendors depending on their strategic and technological need."

"Given all of this, it makes sense for Google to add Apigee API Management tools to its portfolio. Google integrates with a host of private cloud infrastructure which a lot of companies rely on, so having Apigee's cloud API management expertise and technology in place could greatly help them in getting users the best of both words and make the right transition," Tam told IDN.

In sum, there seems to be wide-spread agreement that the Google-Apigee merger is a win-win for both parties. Perhaps even more importantly, the deal is a win for enterprises pursuing their 'digital business' strategies and projects. That's because the deal is the latest validation of API's value to apps, infrastructure and integration (both now and in the future).

In fact, listening to all these commenters, you come away with the sense that APIs will be even more pervasive and more valuable, so long as API technologies learn how to "play better with others" (e.g.cloud, hybrid infrastructure, virtualization, business objects, containers, micro services).

There's even hope among some experts that APIs will be an intense focus for new standards that will make it easier and faster to develop, launch and run next gen apps and processes for the digital business.

IDN will continue to report on this wave of Cool APIs changing IT and business. So keep checking in.
It should be exciting!
Enterprise Integration
Summit
Enterprise Architecture
2019 Trends