Progress DataDirect To Offer 'Day One Support' To Keep Pace with Changes to Popular Big Data Platforms
Enterprises continue to struggle to keep up with frequent release cycles for many big data and cloud offerings. Enter Progress Software, which is looking to end the frustration of keeping end-to-end projects up and running with its new DataDirect's Day One Support program.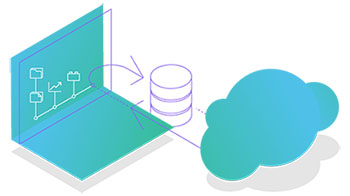 Even as big data has become a cornerstone for many digital transformation projects, enterprises continue to struggle to keep up with frequent release cycles for many big data and cloud offerings. Progress Software is looking to end the frustration that comes with trying to keep pace with increasingly frequent changes and updates.
Progress DataDirect data connectivity products will now support changes to many popular big data and cloud offerings on Day One.
With the Progress DataDirect "Day One Support" program, enterprise customers and independent software vendors (ISVs) can better adopt fast-changing big data frameworks with speed, ease and reliability, according to Dion Picco, Progress general manager of data connectivity & integration. Further, the pledge also delivers to enterprises and ISVs what Picco called "big data insurance."
He elaborated on what this insurance from Progress DataDirect "Day One Support" program means to the day-to-day business.
It will help enterprise firms and ISVs "navigate this period of constant innovation and disruption, no matter what new data distribution or interface they're using, from day one," Picco said in a statement. "If they experience an issue we can help them address it immediately, so they can accelerate their initiatives, monetize big data sources and respond more quickly to business needs and competitive threats."
The 'Day One Support' commitment from Progress DataDirect covers many of today's most popular big data sources including MongoDB, SparkSQL, Cloudera Impala, SAP HANA, Apache Cassandra, and Apache Hive. It also covers commercial distributions of Hive from Amazon, Cloudera, Hortonworks, MapR, and Pivotal.
Progress DataDirect's data connectivity solutions integrate data across relational, big data, and cloud databases. The connectors are based on ODBC, JDBC, ADO.NET and OData technologies.
Notably, Progress DataDirect connectors work to integrate these sources with top relational and SaaS applications including SalesForce.com, Salesforce Lightning Connect, Database.com, Force.com, Hubspot, Marketo, Eloqua, Oracle Service Cloud, ServiceMax, Oracle, Microsoft SQL Server, MySQL, as well as Progress OpenEdge and Progress Rollbase.
One of Progress' big data ISV partners welcomed the Day One Support program. "Our partnership with Progress has allowed us to stay on the bleeding edge with all big data, SQL as well as NoSQL data sources -- without incurring a lot of additional QA and engineering resources," said Tom Tortolani, head of Jaspersoft product management at Tibco.
A post on Progress' corporate blog explains the importance of keeping up to date with technology changes:
In a business environment where technology is changing rapidly, for an enterprise to be successful it needs to have a firm understanding of the latest tools and capabilities on the market. Even if your organization is not strictly a technology company, it's important to keep a lookout for the ways technology can help serve your business interests.

By keeping one eye focused on the future, you can avoid the trap of complacency that causes your customers to drift and opens the door for disruptive competitors.
Progress DataDirect standards-based connectors deliver ODBC, JDBC, ADO.NET and OData enterprise-class connectivity for any data source on any platform with performance efficiency, update flexibility and scale.
Progress offers a free trial of DataDirect Connectors here.