IBM Accelerates Mobile App Lifecycle with Cloud, Broad Updates to MobileFirst Foundation
This summer, IBM begins rolling out its solution for removing pesky bottlenecks that slow down mobile apps. IBM MobileFirst Foundation 8.0, fine-tuned for the cloud, also adds technologies to make it easier to develop, launch, secure and update apps. IDN takes a tour with IBM vice president Mike Gilfix.
by Vance McCarthy
Tags: ALM, APIs, apps, cloud, deployment, devops, IBM, MDAP, mobile, MobileFirst, operations, provision, security,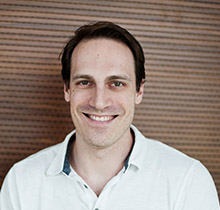 Michael Gilfix
Vice President
MobileFirst and Smarter Process


"IBM MobileFirst Foundation seamlessly brings together cloud and MDAP to make it faster and easier for companies to bring mobile ideas to reality."
Mobile + IoT Summit

Your Guide to Building the Connected World
September 29, 2016

An Online Conference
This summer, IBM is rolling out its new-gen solution for removing pesky bottlenecks that slow down launch and updates for mobile apps.
IBM MobileFirst Foundation 8.0 is the latest update to Big Blue's mobile application development platform. This version is a major update to IBM's mobile platform, optimized now for the cloud and sporting a slew of new technologies to make it easier to for companies to develop, launch, secure and update mobile apps.
IBM MobileFirst Foundation 8.0 includes MBaaS (mobile backend as a service), easy access to security features, capabilities to update apps without the need to re-deploy, and a host of tools for native and hybrid developers. These include accelerators, plug-in to popular tools and visual graphical tools that all run with the backend infrastructure.
IDN spoke with IBM MobileFirst and Smarter Process vice president Michael Gilfix to take a tour.
One 'big picture' take-way from our interview with Gilfix is this:
IBM MobileFirst Foundation is engineered to leverage the cloud to provide an array of features tailored to meet stakeholders needs across the mobile app lifecycle -- developers, deployment, IT ops, security admins, and even business execs.
"We know the top concerns for mobile apps are speedier releases, faster load times, security and usability," Gilfix said, referring to a recent IBM Creative Intellect survey of CEOs. "Many CEOs, developers and other stakeholders are all trying to figure out how they can satisfy all these demands." IBM MobileFirst Foundation 8.0 is Big Blue's response.
The IBM MobileFirst-powered recipe for mobile app success all begins with the cloud. Getting the most from a cloud infrastructure requires an MDAP optimized to leverage all of the cloud's capabilities, Gilfix noted.
"With this edition of MobileFirst Foundation, we're seamlessly bringing together these two technologies [cloud + MDAP]. With essential backend services for cloud deployments while letting developers use front-end tools of their choice, we can make it faster and easier for companies to bring mobile ideas to reality," he told IDN.
Gilfix laid out in detail how IBM's equation for cloud + MDAP equals a better mobile app environment for developers – and outcomes for IT and even end users.
IBM MobileFirst's Mobile App Lifecycle Support – Devs, Ops, Architects and Security
IBM MobileFirst Foundation presents s rich set of MBaaS-caliber capabilities for APIs and services. It also works with IBM API Connect to add automated, visual, and coding ways to create Node.js and Java microservice APIs to connect backend systems and mobile apps.
But beyond a pub/sub model for using APIs, Gilfix pointed out MobileFirst's other capabilities to empower mobile developers, including less complex ways to invoke security, live updates and freedom of tools and runtime platforms. Another key developer advantage is MobileFirsts approach to "interaction logic," which helps mobile clients intelligently and efficiently communicate with backend services and datasets are crucial, he noted.
Developer-Friendly Interaction Logic - "Every great mobile app spans client and server. There is some intelligence that typically sits on the server that powers the intelligence you see. It is very application-specific. You can't just find APIs that magically solve the application-specific problem you have. So, this interaction logic is part and parcel of building the application," Gilfix said.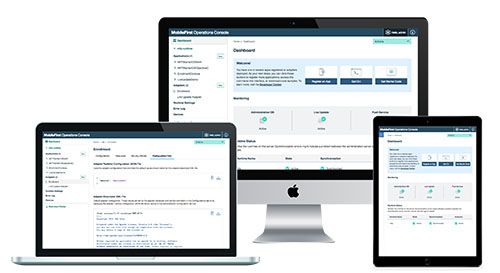 It's usually the developer who knows best what that code is needed and where it needs to run.
"We make it easier for developers to build the end to end apps and deploy them in a repeatable way – repeatable being the key part. You can build them quickly, link your frontend to the backend and repeat the process. This lets you build, test and deploy quickly," he said.
In fact, IBM MobileFirst Foundation is designed to be DevOps-friendly with a ton of new features, Gilfix added.
Mobile DevOps -- For instance, IBM has designed an innovative set of DevOps services that allow teams to customize the mobile app delivery pipeline and set that up in a repeatable way. "With these DevOps services, users configure the production pipeline and using the open toolchain they can do that repeatedly," Gilfix said. "This gives users the power to create a DevOps pipeline that be customized to match the way their organization works."
The update lets developers instantly provision an IBM MobileFirst Foundation environment on the cloud or on premise with one click. Further, users can start small on the IBM Cloud, then move and scale production workloads on premises or in a dedicated cloud environment, Gilfix said.
In yet another example of DevOps support, IBM MobileFirst Foundation also sports technology to smooth the hand-off between developers and provisioning and / or IT operations.
Deployment -- "We use Docker technology that allows us to deploy into many different cloud environments, including IBM's managed cloud. Users can even do a Docker deployment from their [on-prem] data center. With true portability of deployment using Docker, we've created a seamless experience for the developer to do provisioning with the backend infrastructure and integrate that into their environment for accuracy and speed," he said.
This approach also delivers consistency for on-going operations, especially for management and security tasks, he added.
Operations -- Speaking of operations, cloud even lets IBM MobileFirst Foundation help solve that troublesome trade-off between performance and security. "One of the key things is the ability to place the workload close to their data so we can give users the best of both worlds – secure plus speed," Gilfix said.
Hassle-Free App Updates -- There is also a capability to let developers update an app without the need to take down or re-provision, which can save a lot of time and headaches, Gilfix said. With the feature dubbed Live Updates, users can make "real-time updates" to an enterprise app – without coding. "Live Updates" change an app's functionality through configuration and rules changes (rather than code). The result: No need to redeploy the app which cuts release cycle times and frees up developers and IT to work on the next app idea, Gilfix added.
"This is really important," Gilfix said. "When you look at some of the things that really slow down an organization's mobile efforts; it's not just making the code change. It's the time to test it. The time to go through the approval cycle or to re-certify security. We're allowing people to change an application without coding – and without requiring redeploying an app. That is a substantial benefit."
Security -- Even security admins and CISOs can benefit from IBM MobileFirst Foundation's newly-added built-in security framework. It aims to simplify ways to provide a mobile app end-to-end protection from threats. "Building security into mobile apps is very hard. Typically, developers understand authentication, but they are not experts for advanced security threats," Gilfix said.
To address this need, IBM MobileFirst Foundation looks to make security more of a built-in capability, he said. In specific, it provides a ready-built algorithm that will tell IT whether an app has been tampered with. It can sniff out problems end-to-end, from client to server, he added.
There is also a 'step-up' authentication feature, where the app can actually customize the level of security (and degree of user authentication required) as the user clicks through and performs different actions within it (think browse versus purchase). These capabilities are available via SDK components, Gilfix added.
IBM secures data on the device, and helps protect corporate APIs from hackers and vulnerabilities. And speaking of APIs, beyond its MBaaS-caliber capabilities for APIs and services, IBM MobileFirst Foundation also works with IBM API Connect to add automated, visual, and coding ways to create Node.js and Java microservice APIs to connect backend systems and mobile apps.
Mobile Analytics -- Beyond attention to all the various IT stakeholders, IBM MobileFirst Foundation 8.0 also adds something sure to appeal to its line of business users as well – in-app analytics. Apps written with the platform can gather real-time data on usage, in-app activities and other metrics. "This can shed light on how to improve the next version or even what next app a company should invest in," Gilfix said.
All told, by marrying cloud and MDAP technologies, IBM is looking to streamline the mobile app lifecycle for faster idea-to-launch – and remove as many mobile app speed bumps as possible.
If IBM's MobileFirst Foundation 8.0 sounds like more than a usual product refresh, even a dot-zero update, even IBM would agree. "Yes, this is an ambitious release, "Gilfix told IDN, "But, now is the time for a mobile appdev platform to better connect the front end experience to the data, the intelligence, the backend business logic – and give a more seamless experience."
A trial subscription to IBM MobileFirst Foundation is available.