Tibco Says Digital Business Requires a "New Age" in API Management Platforms
This summer, Tibco is reshaping API Management. As APIs become more central to digital business projects, Tibco is shipping Mashery Enterprise, a cloud-based API platform that supports an end-to-end API lifecycle with features for both business and IT users. IDN speaks with Tibco execs.
by Vance McCarthy
Tags: API, cloud, digital business, integration, iPaaS, Mashery, lifecycle microflows, microservices, REST, SOAP,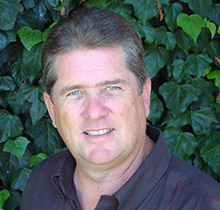 Ed Julson
senior product
marketing manager


"APIs are quickly becoming enablers of sophisticated digital programs, [and will require] a lot more sophistication in... data manipulation, formatting, and choreography."
Enterprise Integration Summit

Powering Digital Transformation with APIs, Cloud, IoT, Mobile & SOA
An Online Conference
This summer, Tibco is reshaping API Management, spurred by how APIs are becoming central to digital business projects.
"APIs have gone way beyond point-to-point. These days, one of the big breakthroughs is that everything is becoming an API," Tibco CTO Matt Quinn told IDN. "As a result, APIs are a central component to digital business transformation, (acting) as the bridge for users to deliver data and capabilities throughout the enterprise where they are needed, when they are needed."
APIs are at the center of many next-gen capabilities, Quinn added. They facilitate access to backend data and services, bring microservices together for composable apps, and even trigger live events based on data streams, thresholds to microflows, he noted.
To support all this API-centered innovation, Tibco's Mashery Enterprise API Management is designed as an easy-to-adopt, 100% cloud-based 'API lifecycle' solution that unifies technologies to create, deploy, scale, monitor and manage APIs.
Specifically, Mashery Enterprise combines Mashery API technologies with the just-revealed Tibco Cloud Integration iPaaS. For good measure, Mashery Enterprise also incorporates some key enterprise-class integration capabilities traditionally associated with middleware, "We have our roots in enterprise middleware. Having API Management tightly coupled to middleware makes all the sense in the world," Tibco senior product marketing manager Ed Julson told IDN.
Taken together, Mashery Enterprise's approach means it'll be easier to create, deliver, package, govern and published APIs. "APIs need more than an API portal these days. It needs to be faster and easier to create APIs, as well as make them much more usable," Quinn said.
Mashery Enterprise not only looks to define a new API lifecycle, it also expects to increase the number of folks that can participate in API innovation.
It sports savvy drag-and-drop (no code) interfaces for business users. "We think a lot of people using Mashery Enterprise will be sitting in LOB. So we have included a lot of drag-and-drop capabilities that won't require coding," Julson said.
Mashery Enterprise presents its "default interface" in a simple way to encourage non-IT to get involved with API projects. "We don't want to overwhelm people with complexity with functionality that many of them don't need out-of-the-box."
That said, when the situation calls for it, Mashery Enterprise provides tech-savvy IT deep complex functionality, including support for using microservices and microflows.
Inside Tibco Mashery Enterprise – Anatomy of an API Lifecycle Platform
Tibco's Julson spelled out some notable 'API lifecycle' capabilities that today's digital business API projects need. Among them:
More easy and agile API creation (using no-code, modeling and more)
Smarter ways to use APIs and microservices that leverage multiple data sources and services – including data choreography, adaptive routing and transformation
Deep analytics to track API usage, performance and ensure policy enforcement
Capabilities to publish and share APIs with internal and external (partner) users
In a recent Tibco blog post, Julson explained how digital business is changing the landscape for API management:
APIs are quickly becoming enablers of sophisticated digital programs that are multi-channel and multi-device in nature, sometimes mixing internal and external APIs and generally requiring a lot more sophistication in the level of data manipulation, formatting, and choreography. Basically, API's are being connected to backend application infrastructure in more sophisticated ways—and often the connection points are existing services created through years of SOA projects running in an ESB environment…

Integration products provide exactly the kind of capabilities for sophisticated API modeling and creation that these API-based digital initiatives need. They can connect to any cloud or on-premise data source or business logic (even legacy stuff), perform complex filtering, routing, and transformation actions, be easily exposed as REST APIs, and can be choreographed with other APIs to provide complex flow capabilities.
Mashery Enterprise in Action – Profiles in Digital Business APIs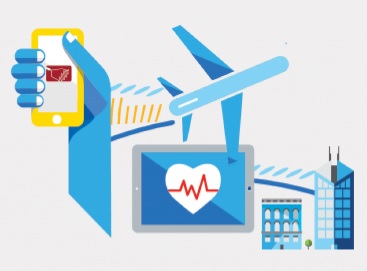 APIs are really showing innovative results as retailers increase their digital investments, Julson said.
He shared an example: In Instagram, APIs are powering apps where photos become a venue for interactive shopping for one retailer. "Now, when someone gets a picture of a dress or a cool outfit on Instagram. If you like it, you can now buy it with just a few clicks. A lot of that capability is thanks to embedded APIs," Julson said.
Quinn explained how TCI's deep dive API lifecycle capabilities are helping drive this outside-the-lines innovative thinking:
TCI offers 'contract-first modeling' for APIs, which lets developers quickly and easily build an API contract without writing code, Quinn said. This contract-first API approach allows you to take consumer-centric view of the API and separates it from service implementation. This de-coupling allows the API contract to be stable, while letting a service evolve over time.
Further, API creators can automatically test their design using mock applications, which reveal if the design matches expectations.
Mashery Enterprise' support for orchestrations and microflows "allow users to customize API execution and behaviors – without changing the actual backend API," Quinn said. Microflows build on the concept of lightweight stateless services designed to do just one thing – but do that thing real well. For example, microflows let users add stages to an API, enabling it to perform certain customization actions. A custom JavaScript stage even allows developers to bring their own NodeJS modules to customize the actions of their APIs, Quinn explained.
Users can also augment integration policy, security and orchestration via a simple browser interface, he added.

Other key benefits of Mashery Enterprise include:
Connectivity - Developers can create native REST or SOAP APIs – or interoperate between the two API styles. This works for data sources on-premises or cloud.

Agility - APIs can evolve with your business needs thanks to capabilities for adaptive routing, transformation, and choreography. Use for stand-alone APIs or string them together to design flows that solve more sophisticated problems.

Granularity – Users can build APIs at varying levels of granularity. Refactor or create coarse-grained or fine-grained APIs and microservices.

Control - Users can define security and runtime policies for API traffic. The API Management Control Center provides tools to control live APIs. The traffic manager acts as a 'traffic cop' to ensure servers remain protected against unauthorized access and / or overloading. Users can define security and runtime policies for API traffic.

Visibility - API measurement and reporting gives insightful analytics and reports for both business and technical stakeholders. Capabilities let users measure API programs against policies and objectives. Single pane of glass for all APIs and their interactions, bridging any gaps between corporate and line-of-business IT groups.

Open - An open API provides easy access to platform functionality and data. This allows users to integrate Mashery content with other products in the IT infrastructure.