Push Technology Delivers Intelligent Data Streaming To Cut Costs for Mobile App Messaging, Data Flows
Real-time messages sent to mobile apps can quickly drain a user's data plan. To help mobile developers improve the data efficiency of their apps, Push Technology is offering a new set of efficiency features with their Reappt real-time messaging solution.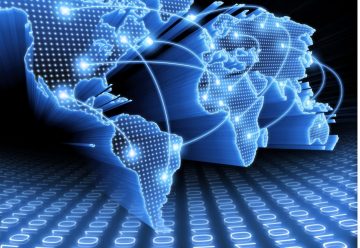 Real-time messages sent to mobile apps can quickly drain a user's data plan. These can also cost the actual app providers big bucks. To help mobile developers improve the data efficiency of their apps, Push Technology is offering a new set of efficiency features with their Reappt cloud-based and real-time messaging solution.
Push Technology CTO Andy Piper says while JSON (JavaScript Object Notation) has become an increasingly popular option for safeguarding app developers from paying to move data they don't need, Push has an even better way.
While JSON does offer improved data efficiency over XML and other earlier technologies, the attribute markup of the language still represents significant overhead on the wire, Piper noted.
In its latest version of Reappt, Push has added a new intelligent 'delta streaming' feature that sends mobile clients data updates for any given data object. This cuts way down on the data streamed, as only the differences between old data and new data is sent – not the entire JSON payload.
This 'delta streaming' feature is the key to the cost savings on moving data. The approach limits the need to send markup that isn't changing from one message to the next, Piper said. As a result, it can improve data efficiency up to 90%, cutting down on both bandwidth requirements and latency.
Using Push's 'data streaming' is not an all-or-nothing approach, Piper added. Developers can continue to integrate with existing JSON objects natively making it fast and easy to add binary delta streaming to any application.
Oddly enough, according to Piper, calculating and sending differences between data objects for efficiency is common for file transfer protocols, but is rare for message-oriented middleware and real-time messaging providers.
Core Data Efficiencies from Push's Reappt 'Data Streaming'
With its unique approach to data streaming, Reappt provides developers with real-time messaging optimized for data efficiency. Among Reappt's features are:
Reduce Integration Complexity: Enables IT to build a reactive data integration and distribution layer with consistent and reliable access to backend systems. Reappt will even work with those never intended to be exposed via the Internet.
Focus on Fast Up-to-Speed for Developers: Simple SDKs are available for most development languages. There are no new protocols or technologies to learn. Whether clients are publishing, subscribing or both, the unified API is all that's needed.
Improved Customer Experience: Customers always blame the app for problems actually caused by the network. Streaming APIs ensure web and mobile application experiences work – even when the network doesn't.
Intelligent Data Delivery: Reappt real-time messaging understands the data being sent, with apps using a publish/subscribe integration model. Redundant, stale and duplicate data can be filtered out to reduce network and app resource usage.
Security and Governance: Tactical app integration leaves backend systems exposed, with no data flow visibility. A single reactive data layer restores data governance, with role-based security, and encryption protects data from hijack or attack.
Built for Performance: Reappt can deliver millions of messages per second to hundreds of thousands of connections on a single commodity server. Reappt also understands how the connection and device are performing and reacts accordingly.

Push Debuts a New 'Byte-Based' Pricing Model
The 'delta streaming' technology is also prompting Push to change Reappt's pricing model – which may turn out to be as disruptive as the technology itself. By moving from a message-based pricing model to a volume-based model. Push is letting app developers pay only for the data they use – after the delta streaming technique has taken effect.
Piper discussed Push's "byte-based" billing model in a recent blog post:
When compared to a message-based billing, byte-based billing is not only fairer, but avoids the latency issues associated with the most common method of optimizing costs on message-based billing messaging platforms: message stuffing. With message stuffing, a publishing application builds large messages for sets of small messages before sending them to the realtime messaging platform. Even though this approach saves money, it does mean that data is not received at the app as it changes but rather at some later point in time once the larger message has been sent, potentially seconds later.

This delay in transmission of messages, message latency, results in poorer responsiveness within the app. In addition to the latency introduced by message stuffing, it introduces complexity at the publication side. As each end client may be interested in different sets of data, different topics in the Push world, the publisher will have to stuff messages on a client-by-client or topic-by-topic basis.
Sean Bowen, chief executive officer of Push Technology, added: "End user experience is improved with the addition of JSON delta streaming because applications perform faster and more efficiently. The reduction in data transferred allows us to offer unique, game-changing pricing for our customers and ensure that control of application cost is put back in the hands of developers."
Reappt is available to try at IBM Bluemix or IBM Cloud.