SmartBear: Survey Finds APIs Adoption Exploding; Identifies Ways To Improve the 'API Lifecycle'
A survey of 2300+ IT professionals finds APIs enjoying rapid growth and surging popularity. The in-depth survey from SmartBear Software, also reveals data on how API adopters and vendors can better ensure performance, security and troubleshooting. IDN looks at the survey with SmartBear's Paul Bruce.
by Vance McCarthy
Tags: AlertSite, APIs, documentation, IDE, lifecycle, mobile, monitoring, performance, QA, Ready!, root cause analysis, security, SmartBear, testing, tools,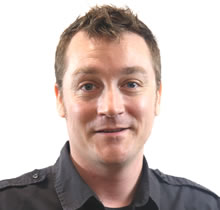 Paul Bruce
API product marketing manager


"SmartBear's survey found 24 percent of API issues will remain unresolved for more than one week"
CLOUD-CON
Integration & Web APIs

Enterprise-Grade Integration Across Cloud and On-Premise
June 23

Online Conference
One of the biggest surveys on APIs ever released, with responses from 2300+ IT professionals, finds APIs set to enjoy growing adoption and popularity. The in-depth survey from SmartBear Software, also reveals data on how API adopters and vendors can better ensure performance, security and troubleshooting.
The SmartBear survey is issued as a multi-page report entitled "The State of API 2016: A Global Survey Looking at the Growth, Opportunities, Challenges and Processes for the API Industry in 2016."
SmartBear's CTO Ole Lensmar, shared why the company conducted such a large survey focused exclusively on APIs. "As our lives become more dependent on software-enabled devices, the more critical APIs are becoming in achieving overall software quality. SmartBear conducted this industry-wide survey to gather useful findings . . . [and] we expect the findings to aid the industry as a whole."
Big take-aways from SmartBear's ambitious 44-page survey for us include:
The API adoption trend is growing in strength and breadth. The survey shares compelling stats and observations about API adoption – even for business-critical projects. Internal use of APIs is skyrocketing, with half (50%) of all respondents stating they use APIs for "interoperation between internal systems, tools, teams." APIs are also becoming more business-critical, as 49% said they use APIs to "extend functionality in a product or service."
External use of APIs remains a big focus for business, continuing to be key drivers for mobile and Internet of Things. The pace will continue, as 1-in-5 respondents began developing with APIs in just the past two years.
The often mentioned 'API lifecycle' is coming into focus. The survey shows us more API stakeholders are not simply publishing services or endpoint. More cross-functional players are getting involved to reliably create, run and update enterprise-class APIs. Developers, QA Testing and Operations all play a role in functional testing, load balancing, performance monitoring and troubleshooting / fixing API issues.
Top obstacles and challenges to API design and operations are laid out in great detail. Addressing the most crushing challenges faced by all API stakeholders could result in a suite of tools and Best Practices to ensure enterprise-grade API maturity -- for both business and IT.
SmartBear Survey Pinpoints Six Areas Where API Stakeholders Could Use More Help
Here are just six challenges the survey identifies that caught our eye at IDN:
Stressing over security: Security is the #1 challenge API providers (and their organization) want solved. Some 41 percent cited security as their top challenge.
Pursuit of quality: 85 percent of respondents say that API quality is either "extremely important" or "very important" to their organization.
Obstacles to delivering quality. Less than 10 percent of API issues are resolved within 24 hours, and 1-in-4 API quality issues remain unresolved for one week or more. The lack of integration between tools and systems is one big challenge to API quality. But there are others.
Third-party providers should be reliable – or else. One-third (33.4 percent) of API consumers would consider switching providers permanently upon encountering an API quality or performance issue.
It's not just 'fail fast'. Fix fast! Many report they love the agility API provides for 'fail fast' innovation. But those API professionals that can identify and resolve issues within a 24-hour period are in the minority.
Wobbling over the API balancing act. API stakeholders struggle to balance calls to speed up delivery of new APIs with steps to ensure API quality of the ones already built.

For more perspective, IDN looks at the survey with SmartBear's API product marketing manager Paul Bruce.
"[Some] 24 percent of API issues will remain unresolved for more than one week, which in many cases indicates that it is a low priority or incredibly difficult to resolve," Bruce told IDN.

He also shared that the survey results help shed some light on why API fixes suffer these delays.
"Based on other challenges expressed in the report data, it's fair to say that lack of documentation and difficulty in getting to the root cause of an [API] issue may be some of the reasons for a slow turnaround time on non-critical issues." Bruce pointed to these data points, which ranked top headaches for resolving API issues. Among them:
Determining the root cause of an issue (45%)
Isolating the precise API causing the issue (29%)
Finding the right person to connect with to fix the problem (25%)
Finding the time or budget to put against fixing an API issue (23%)
One SmartBear partner, Perfecto Mobile, noted the popularity of using API for digital transformation projects, particularly web and mobile apps. Connecting APIS across the Internet (between partners and on-demand third party services) can also make it difficult to find the root cause of API issues.
"In the converging digital space, many services delivered over the Internet rely on a double-digit number of APIs, mostly from third parties," said Amir Rozenberg, Perfecto Mobile's director for product management, in a statement. "The impact of performance variance in APIs can be multiplied 5-10 fold in end user screens. . .As part of ensuring quality pre- and post-launch, the QA team must carefully consider and examine the performance of APIs, as part of the application SDLC."
These API diagnostic and resolution issues are also showing up within internal enterprise software teams using APIs, Bruce added. "Almost equally, internal [API] consumers expect an immediate alert, a description of the problem, steps being taken to resolve the problem, and a temporary workaround or backup API," he told IDN.
On the upside, SmartBear's API survey also reveals a key to speeding up API problem resolution: Pay more attention to API documentation.
The survey found less than half of respondents (46%) said documenting API is a "high priority." Even more revealing, perhaps, almost one-third (30%) admitted API documentation is a "low priority." Beyond better API documentation, Bruce noted vendors such as SmartBear are also trying to help address API issues more quickly. "There are tools available (including ours) that can help with preventing above barriers and reducing the time it takes to resolve quality issues, and to prevent them," he told IDN.
"Testing and monitoring continuously is the only way to prove that the performance of your API does not degrade over time," Bruce said. "Automating this with SmartBear tools like Ready! API AlertSite is how our customers make sure that problems don't crop up over time.
SmartBear Releases Ready! API TestServer; Brings More Automation to API Testing
Just as the survey was released, SmartBear also began shipping its automated API testing solution. Ready! API TestServer aims to help developers find bugs faster and speed the delivery of APIs by making it easier for developers and testing engineers to work together to identify, locate and fix errors.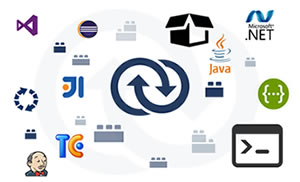 In specific, Ready! API TestServer features enable API experts to:
Express tests as code – This enables functional testing to occur earlier in development cycles.

Dynamically generate 'test recipes' – This adds automation to use of tools, IDEs and scripted commands they already know.

Execute parallel testing processes on a consolidated set of resources – To speed and improve accuracy of discrete and end-to-end testing.
Ready! API TestServer is released as SmartBear execs see a shift in favor of a lifecycle approach to how enterprises design and use APIs, said John Purcell, SmartBear's vice president of products for API Readiness
"The way our customers deliver APIs is changing. Particularly in the enterprise, it's not enough in ship a well-designed API. You need to prove its accuracy, its resilience and its scalability to both internal and external stakeholders," Purcell said in a statement. Simply put, "When you provide developers an easy way to test an API before handing it off, you reduce future cost and risk," he added.
In one example of the Ready! API TestServer lifecycle approach, Purcell shared this scenario:
Thanks to Ready! API TestServer client libraries for Java, developers who use jUnit for unit testing can now conduct functional validation using Java code as part of their integration testing phase.
After developers run integration tests, the 'test recipes' can be reused by QA in other Ready! API desktop tools to verify functional, performance and security characteristics of APIs. Beyond that, automation engineers can also include 'test recipes' into their CI (continuous integration) environments. Likewise, even IT operations teams can use the same 'test recipes' to monitor APIs performance in live production environments. Taken altogether, SmartBear aims to help stakeholders "confirm end-to-end quality of deployed applications and services," Purcell added.
Download a free copy of SmartBear's State of API Survey Report 2016 here. Highlights from the survey are available as a infographic here.