Allied Wallet Launches API-Powered Payment Gateway To Drive Next-Gen Payment Processing Models
Allied Wallet's Next Gen Payment Gateway relies on API-driven integration to provide a one-stop online payment processing solution to merchants and partners using online and mobile point-of-sale options.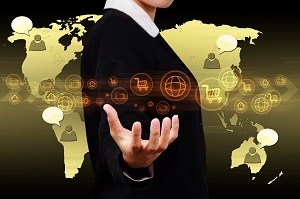 An API platform is a must-have for any provider of services to the digital economy. As a leading provider of online payment processing, Allied Wallet is releasing what it calls a flexible API platform to access their payment gateway.
Allied Wallet's next gen Payment Gateway provides a one-stop online payment processing solution. It offers a variety of services to merchants using online and mobile point-of-sale options, including support for multi-currency exchanges and a PCI Level 1 secured payment gateway.
Allied Wallet's RESTful API Platform is designed to provide easy access for their direct merchant customers, as well as provide other payment processes a rich set of easy-to-integrate payment gateway services to broaden security and governance.
Thanks to a collection of some 70 APIs, Allied Wallet's payment gateway provides merchant and payment processors simple-to-access, API-based integration to a wide range of capabilities, including reporting, fraud management, account management, analytics, and invoicing.
"We've built a system that will lead the payment industry, supporting 3rd party app development and even app creation within a new Allied Wallet App Store," Allied Wallet CEO Andy Khawaja said in a statement.
Beyond a rich set of discreet add-on features, Allied Wallet's new API Platform also helps secure and govern e-payments end-to-end, thanks to the following capabilities:
Tokenization API: merchants can now use Allied Wallet's Tokenization API to build their own self-hosted payment pages without worrying about the scope of PCI. They will be protected by Allied Wallet's PCI Level 1 security.
Client-side security: client-side development is natively JavaScript and secured by OAuth 2.0, allowing Allied Wallet to provide client-side JavaScript libraries that can be used on any platform. This allows support on any platform as well as support for native libraries.
Universal integration: the Next Gen Payment Gateway allows for universal integrations with any shopping cart solutions, analytics, booking, fundraising, and mobile payment platforms, leading the payment services industry in a direction of inter-connected services and simpler set up.
Benefits and Features of Allied Wallet's Global Payment Gateway
Allied Wallet gives merchants the ability to accept "real time" payments. They can accept them as one-time payments, recurring payments, or even subscription payments, and rest easy knowing that every transaction is protected by stringent, state-of-the-art security.
The gateway provide PCI-DSS Level 1 compliance, SHA-256 SSL encryption, customizable Fraud Scrub, and much more, so it can effectively safeguard every piece of sensitive information exchanged during a transaction.
The solution can be set up and integrated into an existing shopping cart interface in less than 12 hours, and the company provides 24/7 customer support.