Gartner: 40+% of Organizations Will Adopt Internet of Things by End of 2016
Fasten your seatbelts. 2016 will be a big year for momentum in the Internet of Things sector. A new survey by Gartner finds IoT is poised to move toward mainstream adoption this year. IDN drills into the IoT results.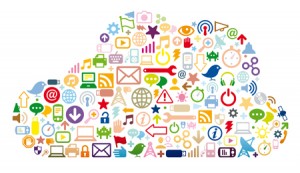 Fasten your seatbelts. 2016 will be a big year for momentum in the Internet of Things sector.
A new survey by Gartner finds IoT is poised to move toward mainstream adoption this year. Altogether, Gartner finds a rosy IoT picture. The number of organizations adopting IoT will reach 43 percent of organizations overall, Gartner found – a growth of 50 percent in 2016.
Drilling down into the numbers, Gartner found:
Less than a third (29 percent) of responding organizations have an IoT project now.
An added 14 percent plan to implement IoT by November 2016.
Ad added 21 percent plan IoT projects after 2016.
2016 will be a very big year for IoT adoption, according to Chet Geschickter, research director at Gartner: "We are starting to see a wide range of IoT use cases across virtually all industries. But, the big challenge now is demonstrating return on investment. Executives need to validate the contribution that IoT can make in order to justify large-scale rollouts."
Gartner's survey was conducted in November 2015. It includes responses from 465 IT and business professionals spanning 18 business sectors in North America, EMEA, Asia/Pacific and Latin America. Responses reveal the most active IoT adoption will occur within heavy industries (utilities, manufacturing, oil & gas).
Earl Perkins, research vice president at Gartner, confirmed the proliferation of the IoT in a recent blog post:
I believe now that many of you have accepted and embraced the use of IoT devices in your respective organizations that other realizations have occurred. First, these devices are becoming pervasive. They are EVERYwhere, from beyond the solar system in the New Horizons spacecraft that swung by Pluto last year to inside our own bodies. They are saturating the physical world at a rate consistent with our desire to understand, measure and control that world, and have become a daily part of an increasing number of businesses and institutions.
Inside Current State of IoT – and Growing 2016 Momentum
Despite IoT's bullish outlook, Geschickter also explained why less than a third of organizations surveyed are actively exploiting the IoT today.
The first set of IoT hurdles are business-related, according to Geschickter.

Many organizations have yet to establish a clear picture of what benefits the IoT can deliver, or have not yet invested the time to develop ideas for how to apply IoT to their business, he said.
The second set of IoT hurdles are the organizations themselves: Many of the survey participants have insufficient expertise and staffing for IoT and lack clear leadership, the survey revealed.
For organizations that have already implemented IoT, the survey shows their focus has been on improving internal operational improvements – not so much on external customer-facing objectives.
In specific, Gartner found IoT projects aimed at cost savings and enhancing asset utilization accounted for more than half of all IoT-related investments. (52 percent of total) This was compared to IoT for 'externally facing benefits', such as enhancing customer experience or increasing revenue – which came in at 40 percent.
IoT a Key 'Competitive Weapon' for Some; But Not (Yet) for Everyone
Jim Tully, a Gartner vice president and distinguished analyst, says the survey results point to a coming shift, where IoT's focus will turn more to customer-facing projects. In fact, in one telling finding, the survey found IoT investments for customer experience may nearly double just this year – from 18 percent up to 34 percent. "IoT will become a key competitive marketplace weapon going forward," Tully confirmed in a written comment.
Even with the coming surge in IoT adoption. Gartner also found IoT just isn't for everybody – not yet. More than one-third of respondents (38 percent) report hey have no plans to implement IoT. "This includes a noteworthy 9 percent who said they see no relevance whatsoever in IoT technologies for their business," concluded Tully.
In a related report, Gartner also predicts this IoT momentum will have a huge impact on PaaS (Platform-as-a-Service) sector. More than half of all PaaS apps will end up being IoT-centric by the end of the decade, according to Gartner researchers.
"New IoT-centric business applications will drive a transformation in application design practices that focus on real-time contextually rich decisions, event-analysis, lightweight workflow, and broad access to Web-scale data," wrote Benoit Lheureux, a Gartner research vice president. The finding appears in Gartner's report "Predicts 2016: PaaS Innovation Continues Unabated."