Restlet Updates its DHC API Testing Tool To Bridge Gap Between API Designers & Consumers
Restlet is shipping an update to its DHC API testing tool, adding automation and other capabilities to let developers better use APIs for web, mobile, cloud and IoT apps. IDN looks at this first major update since Restlet acquired DHC last fall with Restlet founder and CTO Jerome Louvel.
by Vance McCarthy
Tags: Apache, API, APISpark, CD, CI, cloud, DHC, IoT, Jenkins, Maven, mobile, Restlet, testing,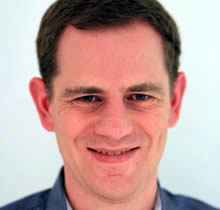 Jerome Louvel
CTO and founder


"For mobile and web-based apps to reliably connect to enterprise systems, API testing needs to be brought up."
Restlet is shipping an update to its DHC API testing tool, adding automation and other capabilities to let developers better use APIs for web, mobile, cloud and IoT apps.
DHC by Restlet provides a rich set of capabilities to bridge the gap that can occur between the designers of back-end APIs and services and front-end app developers who use them, according to Restlet CTO and founder Jerome Louvel.
In specific, DHC by Restlet lets developers more easily discover APIs they need to use and call from within apps. It lets API consumers create and send API requests via a visual interface – without programming. Further, it allows the back-end developers creating and publishing APIs to make API testing an integrant part of their software integration and delivery processes, Louvel added.

"For mobile and web-based applications to reliably connect to enterprise systems and become first class citizens of the IT landscape, API testing needs to be brought up to the level expected in an enterprise software development process," Louvel told IDN. "Testing APIs needs to be easy and straightforward for developers, and it must be integrated into the general build and delivery process of applications."
The new version of DHC by Restlet sports updates for many portions of the API lifecycle, including the ability to let developers:
Call web APIs through a visual tool, rather than writing a program or working with commend lines
Test behavior and performance of any API, and define references between requests and responses
Build dynamic requests and analyze responses with security and authentication calls fully supported
Test real-life scenarios, including combining multiple API calls into singular tests. (This means unit tests can now be combined with conditional logic and parameterization to more closely emulate mobile and front-end web apps.)
Natively integrate API testing into Continuous Integration / Continuous Delivery (thanks to plug-ins for open source projects Maven and Jenkins)
Easy integration with Restlet accounts, including storage and retrieval of API test projects from other Restlet products (including Restlet's cloud-based APISpark platform)
Easy collaboration because DHC now lets developers share assets for API projects with other team members (e.g. API calls and responses, unit tests)

Restlet's View of the Emerging 'API Lifecycle'
Given this rich set of new DHC features, we asked Louvel to share more on his view of the emerging 'API lifecycle,' which for many API adopters now goes beyond front-end design. It can span testing, launch, run, manage. The API lifecycle also resembles an SDLC, as even after launch, it can loop back to originating developers to improve API features or performance (as well as the app that uses those APIs).
"Restlet understands the importance of agile API life cycles for companies and facilitates their management throughout its platform. For example, the latest release of DHC by Restlet provides support for automated test scenarios to prevent regressions in a major API version," Louvel told IDN. "[This] ensures backward compatibility of a new minor version fixing issues – without changing the API contract itself and potentially breaking existing API clients."
Louvel also pointed out DHC's ability to allow developers to define API scenarios visually. These visual images can be saved in the cloud and shared among team members. Even better, these API scenarios are not just viewable, but can be fully executed within the Continuous Integration system thanks to the new premium Maven & Jenkins plugin, he added.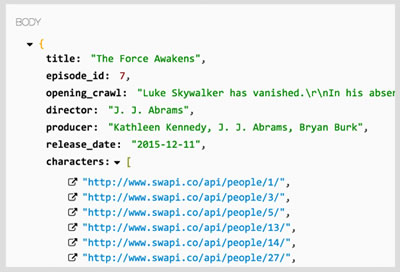 This focus on an API lifecycle will also help companies avoid API failures, Louvel added.
"One of the main causes of failure of API projects is the gap between an API provided that doesn't support clear requirements," he said. In other words, the gap in communications between the front-end consumers and the back-end designers (or publishers). A great example of this, he added, is a back-end API for a mobile app -- where those front-end developers that need to consume back-end data or services are not sufficiently involved in the definition of the API contract.
Louvel added that his team designed Restlet's components to tackle this gap head-on. "Restlet Studio [adds] a new capability to share an API contract among a team of developers, both working on the front-end and the back-end. (So) we offer a way to facilitate communication among them – and ensure that the API provided matches precisely the needs of the API consumers," he told IDN.
Moreover, Restlet Studio is designed to give front-end developers the control they for are looking for when it comes to working with APIs. "It can be used by the front-end developers to describe their requirements, as a blueprint to be implemented by the back-end developers," Louvel said.
Making API testing more rock-solid benefits more than developers, it can bolster a business's entire ecosystem. Case in point, the Fujitsu RunMyProcess cloud-based platform is using Restlet to make it easier for customers and partners to consume platform APIs.
"In the emerging digital economy, the quality and accessibility of your APIs is of paramount importance," said Fujitsu RunMyProcess CEO Matthieu Hug in a statement. "The ease with which your solution can be combined with others is quickly becoming a critical factor in the decision-making processes of customers and partners. By helping us ensure that our APIs are well documented and easy to use, Restlet enables us to provide seamless integration and facilitate a faster expansion in the use of our platform."
DHC by Restlet now fully integrates with the other products that make up the Restlet Platform and provides extensive capabilities for discovery, unit testing and functional testing of web APIs.
A free version of DHC by Restlet is available. There are also new paid subscription plans.