Cool APIs - Unlock Your Company's Value in the New 'Services' Economy
Cool APIs are the secret weapons behind today's most successful companies -- Uber, Netflix, Airbnb, PayPal, NEST, Amazon, Facebook, Google, Twitter and many more. IDN is launching the 'Cool API Series' to help you answer that voice in your head that says: "Geez! That app or business is sooo cool. Could we ever do that?"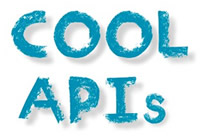 The U.S. is rapidly moving from being the world's biggest 'service economy' to be the world's leading 'services-based' economy. This pivot from 'service' to 'services' is powered by a rich variety of what IDN calls 'Cool APIs."
No less a source than the Harvard Business Review has written about the game-changing nature of Cool APIs. "The skyrocketing valuations of companies that excel in exploiting APIs the modern day power of informational assets. By incorporating APIs in their strategies, many other firms could follow in their footsteps," one HBR article said.
No doubt today's most successful companies -- Uber, Netflix, Airbnb, PayPal, NEST, Amazon, Facebook, Google, Twitter -- all owe much of their success to Cool APIs. But what about regular businesses or long-standing F2000 not from the high-tech sector? Or what about new start-ups without the budget or the staff of these tech titans? Again, Cool APIs can help companies and even individual developers play in this new innovation game.
IDN worked directly with the Cool API experts to uncover the secret sauce of Cool API success. How they did them. How long it took. Where they got the idea – and even got tips for how you can do the same.
So, let's look inside of some Cool APIs, and help you help you answer that voice in your head that says: "Geez! That app or business is sooo cool. How did they ever do that?"
| | |
| --- | --- |
| | Activity Monitors (IoT) |
API Use Case: Gruve Technologies provides a personal activity monitor that helps with weight loss management by packing biometrics and activity data with plans to help people stay in shape. The company uses a scalable API Management platform to extend Gruve's health activity information to the fast-growing health analytics and outcomes research market.
Why This API is Cool: Gruve used APIs to pursue new revenue opportunities for their devices. As part of this, Gruve used a RESTful API to extend its health activity data for use in medical research. The RESTful service was implemented as a web app in an app server. Then, Gruve configured an external-facing API endpoint through its API Management platform, which exposed Gruve's health activity info as APIs to customers. Then, these APIs are published to an API store, which allows Gruve's data to be integrated into a platform using the data access through the Gruve public API.
How Long Did This API Project Take: Quick. The API Management platform Gruve chose provided 'out-of-the-box' functionality and compatibility. This led to a rapid time-to-market.

Where Did They Get the Idea: Gruve saw a business opportunity in the increasing interest to integrate health activity data with other health information for healthcare analytics and medical outcomes research.
| | |
| --- | --- |
| | Airlines |
API Use Case: Airlines are sky-high in love with APIs. SITA is using APIs to stimulate innovation – and lower complexity barriers – for many parts of the sector, including airlines, airports, governments, and even ground-based baggage handlers.
To get the power of APIs to airline developers, SITA has launched the Developer.aero portal. The curated portal offers developer across the airline industry access to 10 APIs (with more coming) to help come up with solutions to many issues related to air travel. Further, all APIs published to the portal are pre-tested "by a human" rather than just an amalgamation of random APIs.
Why These APIs Are Cool: These APIs can improve delivery of a less frustrating airline trip – from arrival, in-flight, landing and even picking up your bags. The Developer.aero portal's APIs played a big role in a number of traveler-friendly apps, including: Push and display of relevant flight information to user phones and tablets (via Bluetooth); Mobile boarding passes; Tracing of bags / luggage; Mobile booking and check-in.
SITA sees these future APIs as key for the airline industry to build innovations to enhance experiences for passengers, crew and all airport and airline stakeholders, including operators, security, baggage, aircraft connectivity and even inflight cabin and cockpit operations.
Where Did They Get the Idea: One of SITA's missions is to provide industry developers access to data and processes that will speed up innovation for airlines, airports and air travelers. A main objectives of Developer.aero is to engage with developers, providing them a dynamic, interactive environment where ideas are generated and shared.
The RESTful APIs on Developer.aero open up SITA's distributed web service architecture and a range of easy-to-access managed services. This lets developers focus on developing their own apps.

How Long Did This API Project Take: SITA has been adding to the portal for more than a year.
| | |
| --- | --- |
| | Banking |
API Use Case: One of the largest and oldest banks in Australia wanted to engage more with customers via mobile, web, cloud and social – but not lose any bank-solid security. The bank can provide customers an multi-channel experience (and consistency) across websites, web applications and mobile apps APIs (backed by a full featured API Management platform) helped the bank strike this delicate balance.

Why These APIs Are Cool: APIs (alongside an API Management platform) are cool because they bring together two important features: Agile innovation and Rock-solid, reliable security. This API project let the bank deliver consistency across apps and touch points to customers.
Put in IT terms, APIs enable the bank to deliver cooler UX for customers simply via working with cloud-based presentation layers. Through this technique, the bank can put new aesthetic content into public cloud infrastructure, and avoid a lot of costly and complicated hand-coding.
When the bank conducts a payment on a mobile or web application, IT and customers are both sure it is conducted the same way every time – with a solid security boundary. Also thanks to APIs, changes to mobile apps get made (and launched) more quickly as well.
Where Did They Get the Idea: Unlike some banks, this bank put investments in customer-facing technologies at the forefront of their push for digital transformation. The bank focused on APIs for purely business reasons. APIs were an appealing strategy because they offered: An ability to keep up with changing customer needs and tastes and; Capabilities to secure integrations, transaction and connections with business-critical backend systems.
Recommendation: We have 4 suggestions to think about for a successful API lifecycle:
Safeguard API data and functionality with the right access control policy
Design an API architecture from the attacker's point of view
Approach API security as sessions that must work together
Simplify the API user and developer experience
| | |
| --- | --- |
| | Consumer Products (Cosmetics) |
API Use Case: Cosmetic giant L'Oréal Group is using APIs to do their own IT makeover. They've designed APIs to drive a number of progressive digital strategies for working with partners and even customers.
In one example, L'Oreal's API project provides seamless, agile and hassle-free integration with many partners for business-critical tasks. Examples include buying, fulfilling orders, providing visibility into pricing and inventory.
In other, APIs also are now core to L'Oreal's omni-channel initiatives with their concept of 'Buy Anywhere' to improve the overall customer experience. APIs let consumers fulfill an order anywhere, whether on a website or through their digital ecosystem like Walmart.com or Target.com.
Why This API is Cool: There are multiple cool factors, but the biggest has to be around simplicity. Even as protocol landscape changed with the advent of mobile and cloud, the L'Oreal API Management project allowed them to translate existing protocols to support new protocol needs. L'Oreal's API solution also ensured these new APIs and endpoints were secure.
Thanks to its combination of APIs and API Management, L'Oreal no longer needs to support multiple sets of code to handle order processing from sales, ecommerce or even to work with customer care applications. Thanks to its API-powered approach to integration, multiple endpoints can connect with and retrieve the same information, as needed.
Where Did They Get the Idea: Like many API adopters, the company started using APIs to cut down on the custom coding often needed for legacy integrations (e.g. projects for bulk data loads, point-to-point, integration with SAP). Encouraged by early success, L'Oreal soon realized APIs would prove valuable when working with external partners – and were core to creating a new digital ecosystem strategy.
How Long Did This API Project Take: It took less than one month to design and launch their first API, with endpoint security. Also of note: L'Oreal's team was able to start small and take on more digital integration projects – without hiring additional staff.
| | |
| --- | --- |
| | Credit Card Processing |
API Use Case: A 'Top 10' financial services firm is automating the API processes it uses relating to credit card issuing and merchant processing. Prior to the implementation of API Management technology, the bank's processes for using APIs had been 100% manual.
Why These APIs Are Cool: Thanks to API Management, the bank's APIs are easier to work with. Now, it is possible for IT managers to drive initiatives across all divisions of the bank. API Management also enables hybrid cloud/on premises deployment, as well as PCI compliance.
Where Did They Get the Idea: The API pain led to API gain. The bank's hand-crafted way of working with APIs just wasn't working. Further, it had many APIs, but some were showing their age.
Some specifics (that may sound familiar to readers): The bank's 'manual' API integration and management processes were time consuming and even clunky – requiring numerous emails, phone calls and paper-based exchanges. Worse, their APIs shared no commonality on service exposure. The bank also had security concerns.
So, while this bank believed big in APIs, they knew they needed an API Management solution to help speed up API integration; streamline API Management; and ensure API Security.

How Long Did This API Project Take: Approximately 4 months

Recommendations (to those who'd like a similar 'Cool API' project): We recommend approaching APIs from a business perspective first, then devising the technical solution to align with business goals for APIs. APIs are essentially products that enable new modes of digital business. When the enterprise focuses on the business use case, the IT path will become self-evident.
| | |
| --- | --- |
| | Entertainment |
API Use Case: A literal game-changer for basketball fans. The NBA's Sacramento Kings basketball team wanted their smart arena to improve the game experience for fans. With this API project, the Kings could deliver fans personalized real-time data and updates right to their smartphones.
Why These APIs Are Cool: The "'instant' updates create a modern, unprecedented fan experience. Kings fans now receive the fastest live game updates – even faster than ESPN or NBA.com.
Using APIs, developers designed a mobile app that was easy-to-use and streamed real-time updates on scores and game details. An immediate challenge to overcome was that the NBA's existing feeds weren't designed to deliver data in real-time. So, developers used an API platform to support continuous polling of NBA APIs (every five seconds). The data can also be stored in the backend and when there are updates, they are automatically pushed to fans in real-time – without the user clicking the refresh button.
Where Did They Get the Idea: The owners of the Kings had a vison for their new arena: to make it the most 'connected building' in the world. The end goal was to change the traditional paradigm of attending a basketball game: Don't just make fans check into the arena. Have the arena check into the fans.
How Long Did This API Project Take: The foundation for real-time APIs took only two months to develop. There are ongoing enhancements on a biweekly basis, including mobile app upgrades and new integrations. The arena will host its first game in the 2016-2017 season.
| | |
| --- | --- |
| | Health Care (Predictive Analytics) |
API Use Case: APIs have a rosy outlook in health care. Thanks to APIs (and an associated API platform), in just three months, Sutter Health built an iPad app that helps clinicians diagnose and better treat patients with autoimmune diseases. This API-powered app lets Sutter Health do patient risk scoring – in real-time. It also aids with clinical workflow management and even bi-directional integration through predictive analytics.
Why This API is Cool: The famed 80/20 Rule applies big time to health care. Some 80% of hospital cost can be tracked to just 20% of patients. Tackling this equation is top-of-mind at Sutter Health, a non-profit health system. Adopting an API-led connectivity approach to apps, data and analytics lets hospitals get a full picture of a patient's health – a lot sooner. The result: Hospitals produce more accurate diagnoses and significantly reduce re-admissions (and costs).
Where Did They Get the Idea: Sutter Health reports more than 10 million outpatient visits each year. Significant savings and improved care come from reducing the risk (and rate) of re-admission. Driven by this goal, Sutter Health is bringing APIs to its "Project Red" process that identifies high-risk patients at the time of admittance with predictive analytics.
How Long Did This API Project Take: Sutter Health RD&D built "Project Red" in six weeks – without the army of professional services resources usually required for such a venture. Sutter Health also built their iPad app in just three months.
Recommendations: For healthcare organizations, going digital is becoming the standard. Using APIs to integrate data from electronic health records, wearables, apps and other systems provides benefits that paper records just can't provide – from doctor-patient communication, to internal workflows, treatment and more.
| | |
| --- | --- |
| | Investment Management |
API Use Case: Bringing mobile apps to their retail investors was really a problem for one leading financial services company. Mobile apps for their savvy users needed to be accurate, fast and secure. Using APIs helped tackle many of the technical (messy) under-the-cover issues.
Why This API is Cool: The company provided their developers a savvy API enablement platform smart enough to provide developers all the REST API services they need. Developers can create, read, update, and delete related objects across multiple servers with just one API call. No custom services needed. Also, developers no longer need to create hundreds of special-case REST API services to handle the different combinations of data that might be required.
The chosen API platform's DataMesh capabilities cut down on the need for a REST API for each combination. It works this way: Once an SQL database is hooked up to this API platform, it can use the schema information to discover relationships between various tables. The API platform also can let IT define any number of virtual relationships between tables on different databases or servers. These are seamlessly combined with the existing schema at run time.
Not surprisingly, this approach to APIs solved many major issues. It became much easier for app developers to combine related information across several SQL databases. They said goodbye to the need to make multiple calls to the databases and combine the information.
Further, the databases are always in active use, so trying to refactor or combine the tables was not an attractive option.
Where Did They Get the Idea: The company needed to be more agile with their mobile app development strategies. One solution would be to combine related data across multiple servers without refactoring legacy databases.
How Long Did This API Project Take: They already supported related objects, so this feature was not too difficult once they came up with the concept of virtual schema.
Recommendations: Pack more intelligence into the Request URL string instead of building custom services!
| | |
| --- | --- |
| | IoT (Smart Buildings) |
API Use Case: In spring 2015, one company's campus in India was growing rapidly – so fast in fact it became increasingly difficult to effectively operate the air conditioning (AC) units across its two buildings. Employees were constantly turning the air up and down, creating uncomfortable and unnecessary temperature swings. It wasn't long before utility costs rose to nearly $7,000 per month.
Why These APIs Are Cool: During the summer months, electricity consumption in India outpaces supply. This results in rolling blackouts. To reduce utility costs (and environmental impact), this API project was the key to an automated air conditioning solution, which cut monthly energy consumption by 30 percent.
Cost savings resulted because the AC system (via APIs) could be integrated with sensors in the campus offices. A motion sensor, for example, detects when an employee is in the room, so when the buildings are vacant, the air conditioners automatically shut off.
Where Did They Get the Idea: This 'cool' idea came directly from company employees and developers. The company hosted an internal API developer hackathon. Using their own API-savvy cloud integration platform, participant developers designed an API project that would enable an infrared (IR) transmitter to replace the AC remote. The team then connected the IR transmitter, a temperature sensor and a motion detector.
How Long Did This API Project Take: Two days.

Recommendations: It is important to think about automation and integrations as a 'living organism,' not something you build once and never touch again. Look for an API platform (or tools) that allow you to quickly iterate and improve over time – without the need to start from scratch.
| | |
| --- | --- |
| | Restaurants |
API Use Case: One restaurant business wanted to take loyalty programs to the next level for its diverse holdings. It wanted to use a defined set of APIs to manage multiple programs for its restaurants – pizza, Chinese food, major coffee chains and more. These APIs would also support multiple channels: Mobile, Point of Sale (PoS), Web (customer sign-up) and even a Contact Center.
Why This API is Cool: This 'Super-Sizing' API strategy offers a ton of cool benefits through leverage and scale. It will lower complexity and cost. Allow for cross-promotion across restaurants. Lower the bar for future programs, letting any new brand in the restaurant chain subscribe to the API – and very quickly have its own restaurant-specific loyalty program thanks to its ability to tap into the same underlying APIs.
Where Did They Get the Idea: Company officials recognized that creating different loyalty programs could add complexity and cost. They were looking for ways to leverage common foundational services, yet customize to meet the specific needs of each restaurant. Enter APIs.

All their APIs have been built based on the business requirements by the company. This ensures smooth continuity across multiple loyalty programs, and multiple platforms, which means that services can be consumed even by applications that are not covered at this time. APIs were also built through workflows ensuring easy maintenance and operation.
Recommendations: Don't underestimate the importance of executive sponsorship. Otherwise, it will be more difficult to ensure you have a single approach across diverse lines of business. From a technical standpoint, senior IT management sponsorship is also needed to ensure the underlying service strategy is unified as well.
Architecturally, because of the diversity of touch points (mobile, POS, etc.), pay attention to integration and define a strong API portal strategy. These were keys to the success of defining and deploying a truly 'unified API' strategy.
| | |
| --- | --- |
| | Retail (Loyalty Programs) |
API Use Case: As consumer retailers look for better digital engagement with customers, APIs are becoming more attractive.
IceMobile, a Netherlands-based provider of some 200 mobile loyalty programs for food retailers, needed a better and faster way to rollout such programs for its retailer customers. Rollouts were slow and expensive due to a combination of highly complex integrations with POS (point-of-sale) systems and the need for dedicated telecom lines between sites.
APIs were able to tackle both issues, In September 2014, the company developed an API strategy, and deployed an API Management platform to ease integrations and speed up customer onboarding.
Why This API is Cool: The time it takes IceMobile to rollout integrations for new loyalty programs has been nearly cut in half. Now rollout times have been cut from 14 weeks down to eight. Custom (complex) integration development has nearly disappeared, replaced by a more standardized way to roll out its platform to customers.
All this, and security is strong. Using security features from a leading API Management platform, IceMobile can encrypt traffic and send it over the public Internet. An added bonus: this eliminates the need for costly dedicated telecommunications lines.
Where Did They Get the Idea: Necessity was indeed a mother of API invention – and innovation, this time.
The idea to use APIs was born out of the resistance some potential customers had regarding the integration process. Retailers were concerned their IT departments, often starved for resources, wouldn't have what they needed to integrate IceMobile with their various legacy systems. They needed a simpler, less time-consuming way to integrate – yet provide security.
Recommendations: Once you begin an API project, the sky may very well be the limit. Think about what legacy technologies – good solid solutions that work – can be leveraged as APIs. This could open up whole new business models for an organization.
You also need to consider your culture and attitudes. The whole philosophy around externalizing APIs is that you're welcoming partners and sharing data with them. If you're accustomed to doing it all yourself and not exposing your data, you will likely need to engage in a culture change as you work on your cool API projects.
| | |
| --- | --- |
| | Retail (Omni-Channel) |
API Use Case: APIs may prove to be the Holy Grail for an easy to deploy 'omni-channel experience for B2C businesses. This retailer uses APIs to power integration of the stores and online business to give customers the seamless UX many look for across mobile devices, website and even physical locations. Empowering the sales force with better native POS apps and expanding mobile activity to drive more store traffic.
Why This API is Cool: These APIs are leveraged to work together and power a wide range of engagement modes. Store tablets; POS systems; web; mobile web; mobile apps and integration with third-party partners' systems.
Thanks to these APIs, the retailer reports these benefits:
Ability to deliver products to customers across channels, requiring data integration across channels.
Integration of rewards program and rewards points into the app. (Key as rewards members generated over 40% of this retailers' sales last year.)
Integration with POS systems.
Easy, quick onboarding of partners. Integration of new acquisitions and partners into their online and mobile ecosystems. Real-time inventory management.
Where Did They Get the Idea: This company had several organizational needs, which led the team to develop their APIs. The drivers (or inspiration) for these APIs included the need to facilitate quick and easy on-boarding of partners, real-time inventory management and faster launch of new apps (on iOS and Android).
| | |
| --- | --- |
| | Software |
API Use Case: Adobe used an API-based integration platform as a service (iPaaS) to gradually implement a do-it-yourself (DIY) integration strategy. APIs were a key enabler to make a unified app and data integration platform available as a self-service – something that could be done ad hoc by non-technical staff and citizen integrators.
Why This API is Cool: Thanks to an API-driven approach to self-service integration, Adobe is empowering about 400 ad hoc and citizen integrators to use the company's hybrid integration platform (HIP). In just ten months, non-specialists have delivered more than 600 integration interfaces and more than 200 APIs.
Where Did They Get the Idea: Adobe is driven by technology innovations. In this case, Adobe was looking to explore how APIs and iPaaS could deliver 'self-service integration' that can be carried out by not just highly-skilled specialists, but by non-specialists. Leveraging all these knowledge workers, Adobe felt, was imperative to support business strategies, such as digital business, bimodal IT, post-modern ERP and analytics. APIs would lower the barriers to getting more people involved, and more innovative ideas flowing.
How Long Did This API Project Take: Adobe's deployment of this DIY integration kicked off in August 2015. It went to production is less than six months.

Recommendations: Using APIs and iPaaS technologies, companies can begin to plan to decentralize their approach to integration – and move toward self-service integration and data sharing across apps. Look for these key ingredients: Separation of cloud-based design from execution; RESTful architecture; and APIs for provisioning and managing users.
| | |
| --- | --- |
| | Travel |
API Use Case: Addison Lee is using an open API to make it easier for their partners, (airline and hotel integrators, global distribution systems and travel agents), to connect to the company's data and services to develop their own applications and websites.
Why This API is Cool: Addison Lee is using APIs to truly power a new ecosystem – between long-time partners and cool new developers and companies with the next great ideas. Execs expect a new wave of apps and services that deliver new experiences, increase customer engagement and drive new revenue opportunities.
Today, more than half of the company's bookings are made through digital channels and their API enabled their mobile apps to be rolled out to 350+ locations, like New York and Paris. The APIs allow third-party developers to integrate their own app functionality right into other apps,
Where Did They Get the Idea: Addison Lee is always looking at new technologies to help it innovate faster and gain competitive edge. Not surprisingly, as 'digital age' connectivity gains traction in the industry, Addison Lee was on the lookout for a new technology approach to grow and compete globally. This drove Addison Lee to make significant investments in its own technologies to quickly deliver new services, which also showed the value of APIs and connectivity.
How Long Did This API Project Take: Addison Lee's IT team was able to reduce integration times from several weeks to days. This productivity is the result, in large part, of a well-executed API platform.
Recommendations: While Addison Lee currently runs its own data centers, it is increasingly moving to the cloud (for quick scale, as well as data caching to meet security across global locations). By moving to the cloud, companies can gain much more flexibility, reduce architectural complexity and reduce app delays.

IDN will continue to report on this wave of Cool APIs changing IT and business. So keep checking in.
It should be exciting!