Rocana One: IT Monitoring and Analytics Looks To Cut Costs, Increase Scale
Companies moving to hybrid IT often face a challenge to bridge legacy infrastructure with new virtualization and cloud technologies. Rocana One brings together IT monitoring and big data technologies to meet this challenge.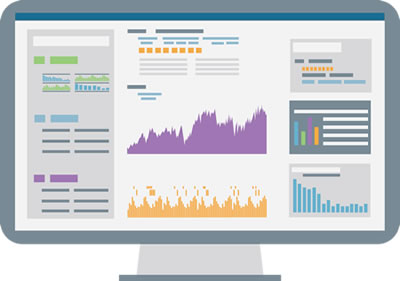 Companies moving to hybrid IT often face the same daunting challenge: to bridge their legacy infrastructure with new virtualization and cloud strategies, and have a reliable monitoring solution for both in place.
Rocana, a company with IT monitoring and big data technologies, aims to address this challenge. Rocana One bundles the company's Rocana Ops scalable, fault tolerant IT operations monitoring and analysis technologies together with community support and unlimited data retention.
With Rocana One, companies will receive Rocana Ops for free, for up to 1 Terabyte of data volume collected daily -- but no limit on total retention.
In this way, Rocana One aims to provide enterprise IT better control of their hybrid global IT operations with root cause analysis supported by increased visibility and more data, according to Rocana CEO and co-founder Omer Trajman.
The Rocana One bundle with huge data capacity reflects the company's view that the industry needs to change how IT operations teams think about data analytics at scale, Trajman added. Some competitors in this space use what Rocana calls "very outdated 'cost-per-byte' pricing models." In contrast, Rocana pricing is based on license seats, not amount of bytes ingested. This model does more than save companies money, Trajman suggested. It enables organizations to use conduct analysis using 100% of their IT data—even from HVAC systems to PoS terminals—not just external facing servers and mainframes.
Organizations should not be forced to cherry pick their data – but should be able to monitor all of their infrastructure, he said.
A blurb from the Rocana website put it this way:
The hundreds of thousands - or even millions of dollars [charged by many vendors] for collecting data generated by their systems is rubbing salt in the wound, [the alternative being] free IT monitoring software offers which are handicapped by both functionality and scalability limits. Rocana One provides fully-functional, feature rich IT monitoring and analytics software with unlimited data retention.
Rocana Ops is built to manage and intelligently analyze event-oriented machine data for large-scale infrastructures. The platform includes:
Advanced Analytics: Anomaly detection is one of the most critical elements in a modern IT Operations monitoring solution. The anomaly detection system analyzes 100,000's of metrics per second, comparing those data points to expected values determined from dynamic, data-driven models. With severity ratings, WARN scores, and purpose-built visualizations Rocana not only identifies issues, but also helps you to understand where to focus your efforts.
Visualizations: Rocana Ops guides IT operators to the root cause of any problem with a rich set of data visualizations, featuring faceted search, peer comparison, swim-lane views, and component-specific metrics. These purpose-built interactive visualizations are driven by an underlying analytics engine, which uses advanced machine-learning techniques to surface anomalies issues throughout the entire environment.
Event Data Warehouse: Rocana Ops is built on next-generation data management technologies, creating a highly scalable, message-oriented architecture. Using the Apache Kafka open source message broker at its core, Rocana reads from the broker using several consumers to process the data, put it back on the bus, and push it downstream to long-term storage on HDFS, for real-time and future search and visualization. All event data is stored in open formats including Apache Avro and Apache Parquet, so that other applications can readily access the data at any point in the event flow. Rocana includes rich Java and REST APIs, making custom development and integration with other applications seamless.
Data Collection: Data is collected from the full range of infrastructure components – web servers, app server, databases, networking equipment, and more. The data collection mechanism is fault tolerant. Rocana Ops supports common logging mechanisms, such as syslog, Log4j, file tailing, and directory spooling. Additional log sources can be integrated via a straightforward API.
On this last point on data collection, Trajman added this about Rocana's latest pricing model to let companies collect and store more data in a recent blog post:
When we started Rocana, we set out to create powerful software that helps IT operators do their job better. We had first hand knowledge about how companies were grossly overpaying for monitoring software that lacked the scalability and analytics required to run modern infrastructures. We also knew volume based pricing was wrong. Rocana One is how we put our money where our mouth is. It is how we act as a good member of the tech community, a good partner and we believe it's just plain good business.
Rocana One is available for sign-up today.