Scribe Online Extends iPaaS Powers; Enables SaaS Vendors To Include Pre-Built Integrations
In 2016, adoption of cloud-based SaaS apps will stay at a rapid pace. With that growth, integrating SaaS apps with other apps and data will also be a focus. Scribe Online is adding a new dimension to iPaaS – letting SaaS vendors include pre-built integrations. IDN speaks with Scribe vice president John Joseph.
by Vance McCarthy
Tags: API, cloud, CRM, connector, data, integration, iPaaS, low-code, marketplace, REST, SaaS, Scribe,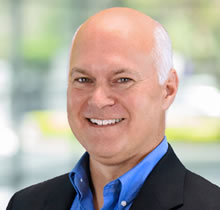 John Joseph
vice president

"We let SaaS vendors build a single connection between their app and every other application in our marketplace."
CLOUD-CON
Integration & Web APIs

Enterprise-Grade Integration Across Cloud and On-Premise
June 23
Online Conference
In 2016, adoption of cloud-based SaaS apps should roll on at a rapid pace. With that growth, integrating SaaS apps with valuable apps and data already used by companies will continue to be a focus.
Scribe Online is adding a new dimension to iPaaS (integration platform as a service) solutions – one where SaaS apps come with built-in integrations to dozens of other popular apps. The result: Companies that adopt SaaS apps will be able to more quickly and easily connect with dozens of popular apps and data sources – with little or no coding.
The ability for SaaS software providers to embed integration is a new frontier for iPaaS, and will become a bigger part of the connectivity solution, John Joseph, Scribe's vice president of marketing told IDN.
This shift to embedded integration from SaaS software providers is key, but it won't replace the traditional iPaaS approach that provides fast and easy ways for internal IT and SIs to more quickly deliver SaaS integration, he added.
Even today's iPaaS end users want faster and simpler ways to integrate with their multiple SaaS and on-premises systems, Joseph said. "Those end user demands are why we believe Scribe Online's approach to embedded integration will be a differentiator for SaaS providers. In fact, as a SaaS provider, we see the time coming quickly where if you don't have an integration strategy, you really don't have a future," he added.
Scribe Online's 'embedded integration' capability for SaaS providers comes thanks to its recently released Fast Connector Framework (FCF). "Scribe is giving cloud application providers the power to meet customer connectivity demands in just days, because it lets them avoid complex and time-consuming hand coding that can often take IT weeks or more," Joseph said.
Scribe Software's CEO Shawn McGowan put it this way, "Now more than ever, every SaaS provider needs a scalable, cost-effective way to add the custom integrations their customers are demanding. The Fast Connector Framework was created with this philosophy in mind," he said in a statement.
Scribe's Keys That Encourage SaaS Providers To Embed Integration Features
To encourage SaaS providers to want to provide ready-to-go integrations with the outside world, Scribe Online is providing two key incentives: (1) removing much of the tedious coding work and (2) adding business incentives that SaaS providers can offer their customers.

"With [FCF] we let SaaS vendors build a single connection between their app and Scribe Online. This in turn gives their application instant connectivity to every other application in our marketplace, which is a huge benefit to their business and end customers," Joseph explained.
He shared more details on these powerful keys FCF brings to Scribe Online's approach: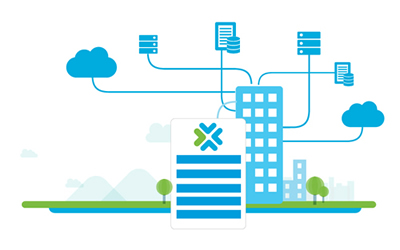 A low-code smart form to let SaaS providers quickly design, define and build their app connector. It offers an easy-to-follow baseline to ensure connectors work with customer endpoints and other Scribe connectors. It addresses many tedious details, such as properly defining and using endpoints to query data from sources, ensuring records can be created or updated, and covers authentication tasks. Scribe FCF also helps SaaS providers with their metadata issues, according to a short description from the Scribe website.
"With FCF, we've really lowered many tedious and technical requirements for building connectors. Not just developers, but we see that even technical business users can use it," Joseph said.
As needed, Scribe's FCF can also work alongside the company's Connector Development Kit (CDK), which lets developers work more in-depth with web apps and RESTful APIs.
A cloud-based hub where connectors from different apps meet and talk to one another to provide seamless end-to-end app and data sharing. After a one-time development effort, SaaS providers can offer customers custom integrations to any business application in the hub, dubbed the Scribe Online Connector Marketplace.
Scribe's connector marketplace offers connectors to 67 popular cloud and on-premises apps – with more to come. Among the current list are: Salesforce, Microsoft Dynamics CRM, Eloqua, ExactTarget, HubSpot, Intacct, Marketo, Microsoft Dynamics GP, Microsoft Dynamics AX, NetSuite, ON24, Silverpop, among others.
Aside from the technical side, Scribe's 'marketplace' approach offers SaaS vendors a 'multiplying effect' for their connector-building efforts. Working in tandem, the embedded connector and the marketplace let SaaS providers offer end users low-hassle, rapid and scalable integration to 67 popular apps.
IT Survey Helped Inspire Scribe FCF's Fast, Easy, Scalable SaaS Integration
One set of data that inspired much of Scribe's work on FCF came from a survey of IT users and their views on how integration is impacting their SaaS adoption. Some of those finding came to light late last year in a report titled Connectivity in the Enterprise: The Rise of Cloud and Its Integration Challenges.
The report, in partnership with Spiceworks, surveyed some 300 IT leaders to explore what they report as connectivity needs as part of their shift to SaaS and cloud services. Here are some of the key takeaways – some may surprise:
SaaS is skyrocketing, marketing automation (62 percent) and sales force automation (60 percent) in particular report using such cloud apps.
Despite the rise of SaaS, "integrating cloud application . . . was one of the major challenges [and] is driving the need for agile new integration options," the report added. In specific, 61 percent of respondents expressed "a lack of satisfaction" with their cloud-to-cloud integration capabilities.
More and more SaaS providers try to make integration easier by using open APIs. As they do, more and more developers are using these APIs (54 percent in the current survey, up from 48 percent in 2013).
That said, APIs don't always take away all the sting of SaaS integration, as often even APIs require custom coding skills. "[E]nterprise IT consistently underestimates the long-term cost of custom-coded integration, especially in hybrid deployments where cloud applications – which are updated multiple times a year – are involved," the survey said.
Joseph says the study paints a new picture for how to meet the challenges of SaaS-driven integration in 2016.
"The bar for cloud integration has really changed. Custom coding is holding back enterprise productivity and success. SaaS integration is not simply about connecting endpoints or sharing data across multiple apps. Scale and speed are now becoming the real focus," Joseph told IDN.
Today, companies are asking harder questions, he added. "They want to know: How do I integrate and deploy 100s of integrations for 100s or 1000s of customers? Or how can I have a more agile integrated environment, one that lets me adopt new SaaS apps, or change them out, faster and more efficiently," Joseph told IDN.
The survey shows that for many users, even those using APIs, integrating with cloud apps is still just too slow or too expensive." The survey reports respondents said SaaS integration still involves too much time (45 percent) or too much cost (36 percent).
In her blog, Scribe Software's Symantha Gates connects-the-dots between SaaS adoption and ease-of-integration this way:
The desire for speed is really why the iPaaS category . . .is growing so quickly. [S]peed is where an iPaaS differentiates itself most from custom coding to application programming interfaces (APIs) and traditional middleware products.
Gates shared three areas where if the market provides speedier and agile SaaS integration, end users and SaaS providers both benefit:
Initial project delivery/application deployments – Getting up and running quickly with a SaaS CRM system (such Salesforce or Microsoft Dynamics CRM Online),
Faster Scaling for Integration – Add connectivity to many applications as fast as possible.
Agility with "mid-stream" changes – Integrations are not "set it and forget it" solutions. They need to be adapted as business goals, applications, or APIs change. For example, to change your sales approach, you may need to change what data you collect in your CRM and you may need to propagate that data to other systems such as your marketing automation system or elsewhere. The faster you can change your integration, the faster you can change your business approach.
Readers can sign up for a
Scribe Online free trial here