Aeromexico Uses APIs To Drive 'Digital Business' with Partners Using Akana's API Management Platform
Aeromexico, Mexico's flagship air carrier, plans to use Akana's API management platform to expose its multiple backend systems and data sources to make it easier to connect – even in real-time - with hotel chains, cruise ship lines and other partner firms.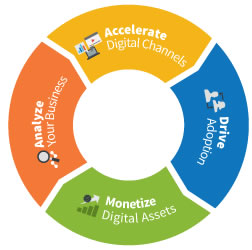 Aeromexico, Mexico's flagship air carrier, plans to use Akana's API management platform to expose its multiple backend systems and data sources to make it easier to connect – even in real-time - with hotel chains, cruise ship lines and other partner firms.
Powered by the Akana platform, Aeromexicos's APIs will enable external developers to create innovative web and mobile apps and websites that can access Aeromexico data and services, according to Aeromexico CIO Benjamin Hernandez. The APIs will also enforce security and management for end-to-end data access, he added.
Laura Heritage, Director of API Strategy at Akana, explained in a recent blog post the importance of having a complete API-centric platform to transition to a "digital business."
First, you have to establishing your business as a platform. This means being open to and enabling other businesses to build on top of your business. Some companies, like Facebook and Twitter, embrace a completely open platform, others are more selective. Other examples of great platforms can be found in businesses such as Amazon, Ebay, LinkedIn, Concur and Netflix.
In line with Heritage's comments, Hernandez confirmed Aeromexico's investment in API management are part of the company's broader effort to transform the airline into digital enterprise.
"How you connect with the outside world – and how efficiently you can do it – is a make or break proposition for an organization of this size and complexity. Akana's technologies give us a lot of confidence that we will be able to reap the rewards of digital business economically and securely," he added.
Inside the Akana API Platform Lifecycle Approach, Architecture
Akana's API management platform lets Aeromexico create a controlled app developer community around its APIs. The Akana platform provides Aeromexico a way to manage the API traffic, authenticate and authorize API consumers, and monitor API performance and availability.
Akana's Heritage commented further on how critical that ecosystem is:
The ecosystem is such a critical part of your Digital Business. Without an ecosystem, Amazon wouldn't be Amazon, Netflix wouldn't be Netflix and Concur wouldn't give you the ultimate travel expense experience. You need the ability to grow your ecosystem of customers, suppliers and partners at scale. You can't take weeks and months to onboard them to your platform; it must be seamless and smooth. The Digital Business is about networking at scale.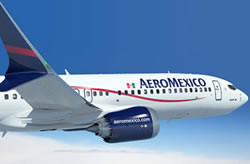 In fact, Akana's API lifecycle approach aims to help companies design, build and run their APIs for most impact and innovation. Among Akana's APIU management platform features are capabilities to:
Define and Manage APIs - Create APIs with multiple interfaces using different standards including REST/XML, REST/JSON and SOAP with no extra development effort
Document APIs - Define and document your APIs so developers can use them without burdening your support resources
Support Intermediation - Convert existing SOAP or Plain-old-XML (POX) over MQ or JMS services into RESTful APIs with XML and/or JSON content
Provision and Test - Expose sandbox (test) and production endpoints for your APIs with an intuitive approval process for granting Apps access to each of the endpoints
Manage App to API Connections - Automate and control the connections between apps and APIs
In Aeromexico's case, Akana helped the air carrier better and more tightly engage with business partners on new ideas, as well as do the practical work of getting developers up and running quickly. Notable benefits include ability to
Launch a secure online portal to quickly onboard business partners and establish interactive online social channels with them.
Drive developer adoption with updated documentation and developer community. Connect with developers, inspire them, and drive your API usage.
Akana's API management platform provides these API-optimized features:
API Security – Secure APIs to protecting sensitive data, while allowing access to authorized Apps and users. Features include:
Authentication Policy Options - Choose from a wide array of authentication schemes, standards and token types to ensure that only valid users and applications get access to your APIs
Enterprise OAuth - Use your existing enterprise security systems to create an OAuth authorization server so your users can manage access rights for their own data
Advanced Cryptography - Ensure the privacy of customer data with sophisticated encryption and signature capabilities
Traffic Monitoring - Monitor APIs to keep an eye on traffic from individual Apps. Features include:
Monitoring - Get visibility into how your API or App is behaving understand how your customers are using it
Troubleshooting - Quickly identify and fix problems to keep your customers happy
Quality of Service Management – Manage quotas and service-levels for individual Apps. Features include:
Performance and Scale - use our proven enterprise platform to ensure that your API starts and remains blisteringly fast
Protect Internal Applications - Avoid overloading your internal applications while providing customers with guaranteed service-levels using our comprehensive QoS management for SLAs and quotas
App Management & Provisioning - Manage which applications can use your APIs, and how much traffic they can consume. Features include:
App to API provisioning workflow - Walk developers through a simple process with easy to understand approvals for getting access to APIs
Manage Sandbox and Production Access - Allow easy access to sandbox endpoints for testing, with a more rigorous process for getting approval to use a production endpoint
Legal agreement management - Require developers to accept legal terms for each API before their App is granted approval to access the API

Per App QoS policies - Allow developers to negotiate a QoS policy for their App with the API administrator
Review Akana API Management Platform here.