IBM developerWorks Premium Offers Cloud-Focused Developers Tools, Services, Community
As cloud-based resources and API services are poised to set a new tone for composable software development in 2016, IBM is updating its long-time developerWorks community offerings to meet the new demands of cloud-focused developers. IDN talks with IBM's Sandy Carter about IBM's developerWorks Premium.
by Vance McCarthy
Tags: APIs, apps, cloud, community, developerWorks, GitHub, hybrid, IBM, IoT, MobileFirst, MongoDB, SoftLayer, Watson,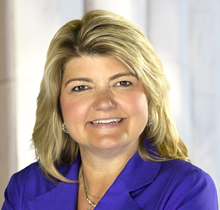 Sandy Carter
general manager
cloud ecosystem and developers


"We have created a roadmap of premium resources for developers of all levels to grow their skills."
Big Data in Motion Summit

Using Data & Analytics for Insights, Intelligence & Operations
February 25, 2016

Online Conference
As cloud-based resources and API services are poised to set a new tone for composable software development in 2016, IBM is updating its long-time developerWorks to meet the new demands of developers.
IBM's developerWorks Premium is a subscription offering that provides developers an all-access pass to curated tools and services from the IBM Cloud portfolio, along with a long list of educational and community resources to help developers succeed, said Sandy Carter, general manager of IBM's cloud ecosystem and developers.
"We have created a roadmap of premium resources for developers of all levels to grow their skills. We want to encourage developers and innovation at IBM," Carter said.

To make sure this roadmap would be useful to developers, IBM worked with them to create the list of devloperWorks Premium offerings. "We asked what developers wanted and we found out several things," Carter said. "They wanted to get started in a frictionless way and to validate or prove their skill level. This was really interesting, they also wanted access to the coolest of the services in the cloud – not just the basics," she added.
Also on developers' list was connectivity – with people, not just technologies. "They also really wanted community. They wanted to be able to connect with other developers — not just digitally — but in person as well," Carter told IDN.
Core technologies available in developerWorks Premium are from IBM Cloud, including BlueMix and MobileFirst platform as a service (PaaS) and tooling offerings, as well as the IBM SoftLayer cloud infrastructure. Through these IBM foundation services, developers can access a rich variety of API-accessible services from IBM and third-parties.
She shared an example of how the new developerWorks Premium provides this design-to-deploy roadmap for new-gen apps using cloud-based services and runtime platforms.
With IBM's open-source platform-as-a-service, Bluemix, users can build and run powerful apps while incorporating innovative services such as Watson, IoT and mobile along with third-party APIs like GitHub, Box, MongoDB, Twilio and SendGrid.
Beyond app design and development, developerWorks Premium's access to IBM's SoftLayer cloud infrastructure lets developers select to run their apps using IBM's secure, resilient cloud servers located at various data centers worldwide.
"So, yes, developerWorks provides developers all they need to hone and refine their cloud-based skills, and go end-to-end with their app or new idea," Carter told IDN. "In fact, we expect developers will be able to go from prototype to production in minutes with IBM's easy-to-use cloud infrastructure that is scalable and secure," Carter added.
A Closer Look at IBM developerWorks Premium Subscription Offerings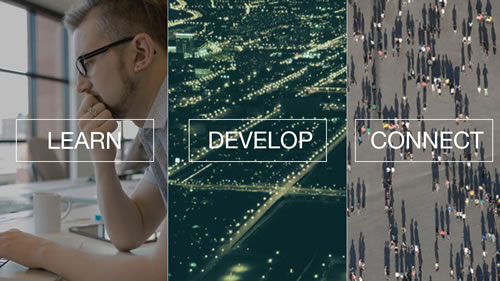 Here's a detailed look at the offerings in IBM developerWorks Premium
Subscribers receive a 12-month Bluemix subscription to develop apps with services.
BlueMix's list of resources has been growing at a rapid pace, and now has close to 150 services, and include services for mobile, Watson, Internet of Things and other in-demand developer projects, Carter said. In fact, IBM has really put the pedal down on Watson services, growing them from eight to nearly 50 in 2015. "Watson has become very popular now, and we expect in 2016 it may Number One."
Notably, BlueMix this summer also added support for Docker containers. "We've responded to how developers leverage containers in the dev and ops worlds," Carter said.
Subscribers also gain access to GitHub, a community where more than 11 million people build software together. IBM developerWorks Premium subscribers receive access to a Github Micro personal plan with five private repositories for one month.
Thanks to this IBM / GitHub partnership, members of the developerWorks community will be able to discover, fork and contribute to GitHub's more than 29 million existing projects, as well as create new projects of their own. IBM had earlier partnered with GitHub to allow developers working on source code within a GitHub repository to use IBM Bluemix DevOps Services project to track changes to it.
"Speed and productivity are non-negotiable for developers building software in today's market. The combination of GitHub, Bluemix, training and support included in developerWorks Premium will help developers ship quality software fast," said Joe Wadcan, head of business development at GitHub in a statement.
Other features in the developerWorks Premium offering include:
Twelve months of access to the SoftLayer infrastructure to create a custom development foundation
IBM MobileFirst developer edition, with three easy-to-install development tools
Access to 500+ Safari titles, including online books, videos and conference replays
Expert help from the developerWorks Premium forum
Exclusive content from IBM technical experts (webinars, podcasts and demos)
Deep discounts to IBM and partner developer events, including BOX Dev
Complimentary certification test for IBM Certified Application Developer
Video replays of recent O'Reilly conferences (Solid, Velocity, and Strata + Hadoop)
The Big Picture: Upgrading Developer Skills for Cloud, Mobile and DevOps
"In the big picture, one area we wanted to focus on was to help developers upgrade their skills for DevOps," Carter said. "Think about the new way of thinking about apps with cloud and the API Economy. These go right into DevOps, so in my mind these learnings go hand-in-hand for new agile ways of building and running software."
Beyond BlueMix and SoftLayer, Carter also pointed out the educational resources for DevOps. "With Safari it teaches DevOps, when you pass the certification for cloud app dev certification you have gone through initial DevOps view as well," she added.
The launch of IBM developerWorks Premium as a cloud subscription comes as Evans Data Corp.'s Global Development and Demographic Study estimates that more than five million developers worldwide are using the cloud.
IBM put this study in context for the cloud focus of its developerWorks Premium. "Cloud represents a sea change in the way that developers work; it increases productivity and decreases cost, while providing a new level of flexibility that encourages innovation anywhere, at anytime. . . The market now requires developers to have the right skills to build, test and run those apps and platforms on the cloud."
For more on developerWorks Premium, visit https://www.ibm.com/developerworks/premium/and https://developer.ibm.com/premium/faq/.