SAP Fiori Adds Options for SAP's HANA Cloud To Cut Complexity, Streamline Adoption
SAP has a pair of SAP Fiori options for the cloud. The move aims to help companies more quickly and easily design and launch SAP Fiori apps from the cloud or on-prem with a consistent UX across PCs and multiple mobile devices. IDN speaks with SAP execs.
by Vance McCarthy
Tags: apps, cloud, Fiori, HANA, hybrid, mobile, SAP, UX,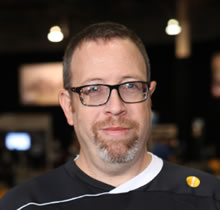 Yariv Zur
senior director,
product management
cloud experience


"These two new additions will help customers embrace SAP Fiori. . . to optimize the mobile experience in a seamless manner."
CLOUD-CON
Integration & Web APIs

Enterprise-Grade Integration Across Cloud and On-Premise
December 10

Online Conference
SAP has a pair of SAP Fiori options for the cloud. The move aims to help companies more quickly and easily design and launch SAP Fiori apps with a consistent UX across PCs and multiple mobile devices.
The offerings, a cloud edition of SAP Fiori and SAP Fiori mobile service, are both powered by SAP's HANA cloud-based in-memory PaaS (platform as a service). Running on a PaaS will resolve tricky infrastructure challenges, such as ensuring end-to-end security and optimizing for apps that run in both web and mobile environments, SAP execs said.
By adding SAP Fiori options for the SAP HANA Cloud, SAP also wants to let firms run SAP Fiori apps on-premises, hybrid or in the cloud. SAP Fiori UX provides a personalized and role-based user experience across multiple devices – and now deployment options, noted Yariv Zur, senior director for product management of cloud experience at SAP.
"Our strategy with these new offerings is to increase the adoption of SAP Fiori by our customers. We embarked on the Fiori journey 2.5 years ago with a clear mission to renovate SAP's user experience. These two new additions will help customers embrace SAP Fiori by enabling an additional consumption option for existing SAP Fiori apps as well as the ability for customers to optimize the mobile experience in a seamless manner," he told IDN.
Milja Gillespie, SAP's director of solution management, detailed both SAP Fiori options for HANA.
The SAP Fiori cloud edition will let customers simplify a lot of the complexity that can often slow down efforts to modernize SAP Business Suite apps for users. "Adoption speed [of SAP Fiori] has been hindered by the need to set up additional infrastructure in their on-premise landscape. The cloud edition of SAP Fiori lowers the adoption threshold by enabling customers to adopt SAP Fiori with almost no additional investment done on their on-premise landscape," Gillespie, said.
SAP Fiori mobile services aims to help customers optimize SAP Fiori for mobile performance and productivity, and drive increased adoption of SAP Fiori apps with tools and templates to speed and simplify mobilization efforts. It also sports a 'guided approach' to make it easier to manage, secure, enable and test SAP Fiori apps.
The SAP Fiori mobile service offers what Gillespie called, "a near native, consumer-like experience" with its ability to leverage device features like camera, location, barcode, etc. It also delivers security without degrading performance. "Once the SAP Fiori mobile apps are built with SAP Fiori mobile service, they can then be deployed to end users via any Mobile Device Management (MDM) solution including SAP Mobile Secure, SAP Afaria or any other solution," she added. These apps can also be distributed to non-MDM managed devices via SAP Mobile Place, SAP's multi-channel enterprise app store, Gillespie said.
This ability to deliver what she called "quality native experience" for mobile users is becoming more important for enterprise IT. Gillespie added. "Many industry surveys have shown that mobile users spend upwards of 80% of their time on mobile inside apps rather than inside the browser."
The two new SAP Fiori offerings can even work in tandem to let companies modernize apps for digital or mobile use cases at their own pace. Gillespie noted. She provided IDN a glimpse into this use case.
"When customers plan which [SAP] Fiori apps to deploy, they often start with desktop use cases and hence HTML5 apps. They then choose which of these should be also available as native mobile apps based on use cases, and simultaneously evaluate which Fiori apps may make sense for mobile-only deployment," she said.
The Cloudification of SAP Fiori Responds To Cloud, Hybrid Trends
The cloudification of SAP Fiori offerings also reveals trends SAP sees in growing customer willingness to look beyond 100% on-premises approaches – in favor of using hybrid or fully-cloud architectures, Zur said.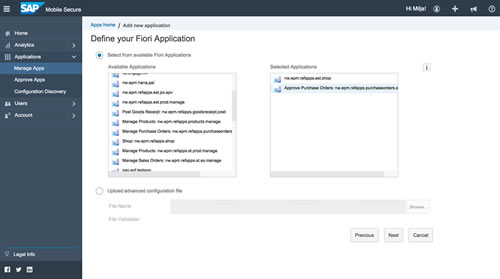 "Enterprise customers are more willing to see their apps running in the cloud as evidenced by the growing acceptance of SaaS applications in the enterprise," noting success of SuccessFactors, Ariba and Concur and other SaaS apps, Zur told IDN. That said, the willingness of enterprises to consider off-prem solutions goes hand-in-hand with a solution's ability to allow IT to retain data security, data integrity and runtime control, he added.
"The model SAP is promoting with SAP Fiori, cloud edition is actually a hybrid model," Zur added. "The application UI, as well as the development tools, are cloud-based; but the sensitive data remains on-premise. This enables customers who are still wary about placing corporate data in the cloud to enjoy both worlds – they benefit from the security of keeping their data on-premises and from the low TCO and velocity of innovation from the cloud."
Both SAP Fiori cloud-based offerings also provide rich app lifecycle, with capabilities to extend, customize, administer and distribute SAP Fiori apps.
In addition, admins also can capture better visibility into SAP Fiori app adoption and utilization. Another plus for admins are features to promote more wide-spread adoption of SAP Fiori uptake by end users, thanks to easy-to-use self-service wizards and simpler operations, he added.
The two new SAP Fiori offerings also have benefits to developers and end users.
Developers can more easily create multi-device, hybrid apps. They can also more easily control offline access to data and support native device features.
End users gain a consistent UX across multiple desktops or mobile devices.
SAP's head of mobile security technologies Senthil Krishnapillai added perspective on the new SAP Fiori cloud-based offerings. "Our [SAP Fiori] release is about mobilizing these browser-based applications so they can be richer on a mobile device," Krishnapillai noted in a statement.
Easy-to-use mobile applications are a key enabler of the emerging digital economy and enterprises are looking for ways to quickly and simply mobilize their businesses, he added.
One cloud-based SAP Fiori offering already has a thumbs up from ESRI, a provider of geo information system software and databases.
"SAP Fiori mobile service can help us simplify our infrastructure in the cloud while still allowing us to integrate with our on-premise back-office systems," said Kunal Gandhi, SAP technical lead at ESRI in a statement. "Leveraging a single solution . . .will allow us to concentrate on app development with a focus on the UX while helping to streamline the process to mobilize apps for our end users."
At launch, SAP Fiori will come with popular line-of-business apps for CRM, HR and retail.