SailPoint Extends IAM To Govern Unstructured Data with Acquisition of Whitebox Security
SailPoint, a long-time identity and access management provider, is beefing up its ability to protect unstructured data with its acquisition of Whitebox Security and the WhiteOPS unstructured data governance solution.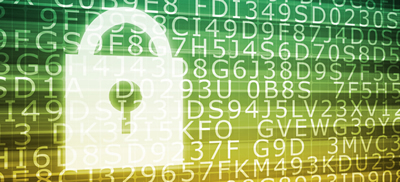 Even as unstructured data captures more enterprise mindshare – and storage space - most of all this new data remains unclassified, ungoverned and unmonitored.
SailPoint, a long-time provider of IAM (identity and access management) solutions is tackling this need to protect unstructured data head-on. With its acquisition of Whitebox Security, SailPoint will sell Whitebox's WhiteOPS unstructured data governance solutions under the new name SecurityIQ.
SailPoint president and founder Kevin Cunningham detailed reasons for the acquisition and the broader strategy this way:
"Our acquisition of Whitebox Security's expertise and technology allows SailPoint to link identity-centric and data-centric views within the IT infrastructure in powerful ways for our customers," he said in a statement. "Organizations can now manage access to unstructured data in the same way as access to applications and systems."
In a recent SailPoint blog post about the acquisition, Cunningham shared more details about how he sees the growing customer need to secure and govern unstructured data, and ways SailPoint believes IAM can help deliver solutions: NOTE: John, Use blog format here
As we continue to talk with customers and prospects, we've come to realize that they are still largely struggling with access privileges and ownership of the unstructured data that exists outside of databases and applications.
With the explosion of unstructured data everywhere – from file stores on cloud storage services (such as Box.com) to mobile content and data in collaboration platforms, (such as SharePoint) to cloud storage services (such as DropBox and Google Apps) – organizations have lost track of what data exists where, who owns it, and who has access to it. This presents a significant compliance issue, and exposes organizations to security vulnerabilities such as the loss of sensitive data, IP theft and even corporate espionage.
SecurityIQ will support unstructured, sensitive data resources that are stored everywhere: file servers, NAS, SharePoint, CRM, ERP, Active Directory, Exchange, home grown apps, etc.
The newly-rebranded product will provide the same level of visibility and governance over unstructured data as SailPoint's existing IdentityIQ and IdentityNow solutions provide for structured data, apps and identities, Cunningham added.
SecurityIQ will provide these capabilities to deal with unstructured data (according to the original Whitebox Security features list):
Real-time forensics & active discovery: This provides discovery via intelligent query of the who, what, when, where, and how of data access.
Analyze permissions: Ability to use entitlements forensics to better manage access & resources from a single location.
Classify data based on content or behavior: This locates sensitive data across the organization.
Create specific & real-time access policies: This lets users validate access – and quickly respond to any violations.
Rapid (even real-time) usage pattern analysis: To provide better insight and decision-making.
Simulations & previews: To let users conduct 'what if' testing to better understand the implications of access changes before making them.
Forensic analysis of users, profiles: This allows companies to uncover who (or what types of roles) can put the business as risk.
Easy user interfaces: To speed access and entitlements reviews.
SecurityIQ will also be integrated with SailPoint's current IAM offerings – both on-premises (IdentityIQ) and cloud-based (IdentityNow IAM-as-a-Service). The goal is to more easily mitigate the risk of exposure across any apps or data – no matter where they reside, Cunningham said.
Maor Goldberg, Whitebox co-founder & CEO also sees benefits in integrating the two technologies. "We are committed to SailPoint's vision of providing our customers a central place to connect data and identities in order to manage and secure the entire IT infrastructure," he said in a statement.
Big Picture: IAM is Poised To Play a Role in Governing Any Type of Data
In the big picture, Cunningham said organizations should think about data governance as part of a comprehensive IAM strategy:
"Our acquisition and strategy around data access governance is a logical step toward our long-term mission to become "Identity Inc.," which means providing the most innovative and comprehensive solutions to meet all our customers' IAM challenges, today and tomorrow. We are very excited about the future ahead of us and believe this is a great move for our company and customers."
Cunningham's vision is simple-yet-powerful: with IAM as a base, organizations can gain a single view into identities and their associated access privileges for a complete picture of who has access to what, how they got access, whether they should have access, and who approved it, he suggested.