Integration Lifecycle Management: What Really Makes a Successful Integration?
Software professionals have followed the tenants of the 'application lifecycle' for years. But in a new world of hybrid computing, SaaS and cloud, understanding an 'integration lifecycle' may hold the keys to future IT success. Scribe Software's Brendan Peterson explains it all to IDN.
by Brendan Peterson, Scribe Software
Tags: cloud, data, hybrid, integration, lifecycle, SaaS, Salesforce, Scribe,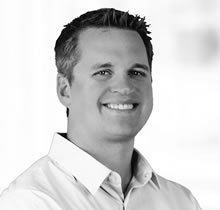 Brendan Peterson
product marketing manager


"The better the integration, the easier it is to manage and evolve the application."
CLOUD-CON
Integration & Web APIs

Enterprise-Grade Integration Across Cloud and On-Premise
December 10
Online Conference
In today's world of multiple best-of-breed SaaS apps, everyone understands that integration is a critical box on the IT checklist. But what do you have to look for in your integration approach? What matters most to your business, and what will help drive your success?
Some of the required capabilities are easy to flesh out based on what I'd call an 'initial design-oriented' view: Can my integration support my volume? Can it transform the data the way I need to? And so on.
Examine just about any 'application integration' project. You'll find the seemingly all-important initial 'design' phase only takes up a tiny percentage of time and resources – compared to all the attention you should devote to a lifetime of running that integration.
It's great to have the very best designer UI for a tool, or to offer the most complete catalog of end-to-end solutions, but without the focus on keeping an integration running healthily and happily for the long term, these are just window dressings.
So, let me suggest that having the know-how to support your integrations into the future is at least equally important (if not more important).
Keys to Integration Lifecycle Management -- A Hitchhiker's Guide
Instead of focusing entirely on design-side issues, IT would benefit by asking questions to help them support a full lifecycle management approach to integration.
Here are some questions to get you started:
Will the integration keep up with the application on the other end of the sync?
Will it let the right people know when something breaks, and provide an easy way to correct issues?
How can I be sure I will have 'best in class' features to help keep data moving between endpoints – and will the integration run reliably for the entire lifecycle of design, develop, deploy and run?
In this new, hybrid, SaaS-powered world, success will depend as much on having a rich, performant and enterprise-class 'integration lifecycle' – as much as past successes were driven by a well-implemented 'application lifecycle.' Let me share some key points about capturing this 'integration lifecycle' success.
The integration approach you select is only as good as the stability of the integration you build into it. The more fragile the integration is, the more fragile the product perception is, and the easier it becomes to re-platform.
IT will find the best integration approaches for today's extended enterprise must focus on the integration stage often overlooked, yet perhaps most critical – the run stage. They must be able to: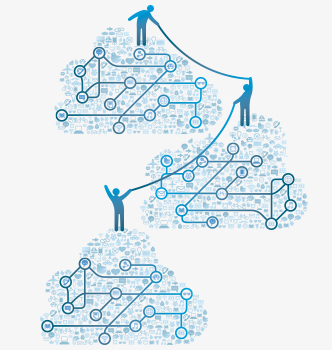 Maintain parity with each endpoint application
Support notification of error conditions
Facilitate creating great documentation
Allow for easy correction of errors that do occur
Provide support for changes in deployment models (cloud/premise/hybrid)
Allow for evolution of the integration as your use of the business application changes
Perhaps most important of all, your integration approach needs to be quick to pick up, deep in its capabilities and must facilitate a faster deployment process than standard custom coded integrations could. It also needs to be flexible – at least flexible enough to flip between integration lifecycle stages, where someone else comes in and picks up where you left off, or switches from run back to develop for new capabilities.
Closing Thoughts on Achieving Integration Lifecycle Success
Just a few more valuable connections between the 'application lifecycle' and this need for a new 'integration lifecycle.'
Over the course of your application's lifecycle, your business needs will likely change, and therefore the integration must change with it. If you do not have flexible tooling that allows you to not only understand what the original integration is doing, but to also easily make changes to the flow of data, it again can create a negative perception of all tools involved.
The better the integration, the easier it is to manage and evolve the application. Ultimately, the better the perception and rate of adoption for the core business applications involved.
Integration is a funny thing: In a perfect world, no one knows about it. No one talks about it. But everyone reaps its benefits. Done correctly it provides incredible upsides to the entire project, but if done poorly it can herald the destruction of a project just as quickly.
So, the next time you begin an application project, don't simply think that making 'integrations' work for this application is simply a subtask within a larger project. Take the long view, and understand that integration is a crucial element to the success of an application lifecycle – not just for 'design' and 'develop' – but all the way through to the 'deploy' and 'run' phases.
With this kind of 'integration lifecycle' thinking (with the right tools and mindset) from the outset, IT can ensure long-term success for both the applications and the supporting integrations.
---
As product marketing manager at Scribe Software, Brendan Peterson draws on expertise in integration, ERP, SaaS-based apps (including Salesforce.com), as well as databases and data migration. He is responsible for creating, curating and delivering product content for the all of Scribe's product lines.