Approaching Digital Transformation the Right Way: Business Process Automation in the Cloud
At today's speed of business, the need to bridge the gap between new ideas and their execution is increasing. The cloud has provided bridges for apps and data. And now, as Oracle's Mala Ramakrishnan tells IDN, the cloud is delivering the latest bridge – a new business process automation platform to let companies cope with frequent, even ad hoc, changes – and drive faster innovation.
by Mala Ramakrishnan, Oracle Process Cloud
Tags: business process, BPM, cloud, digital disruption, integration, mobile, process automation, rules, SLA, workflows,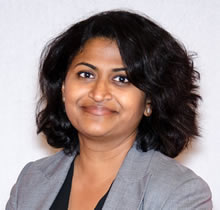 Mala Ramakrishnan
Director, Product Marketing
Oracle Process Cloud


"The market needs a new business process automation platform that empowers business users to work independently of IT."
Businesses today are operating in a world of disrupt or be disrupted.
Today, businesses face many challenges arising from digital transformation. Often, the push to tackle these challenges – and the opportunities they present – puts a heavy load on IT staff and budgets.
Omnipresent smart devices have transformed the world. The customer is king. Users have come to expect immediate responsiveness and a superior customer experience, and every human interaction is expected to be mobile-enabled.
Everyone has an email address and a social profile, and the average person entering the workforce is very tech savvy. Business users rely heavily on spreadsheets, documents, and email to perform a significant amount of work, a lot of which are very repetitive processes that lack visibility and audit trails.
On top of all this, the cloud has lowered the barrier to entry for adopting new technologies that can accelerate how companies keep up with this rapid pace of change.
With these new dynamics, the nature of business process applications has become more fluid. Business applications are more ad hoc, frequently changing, and involve a lot more customization by IT. Digital disruption has brought about small-scale frequent change process applications that add to the IT backlog. It overwhelms IT, taking them away from their core tasks and frustrates the business user who would like to see immediate results, but is dependent on the backlog.
Traditionally, IT has been heavily optimized to develop and manage long-running durable applications with evolutionary change.
Business vs Technology
There is clearly a need to bridge the gap between idea and execution, and approach digital transformation as a business problem rather than as a technology problem.
Rather than using the traditional approach, delivering on solutions in a piecemeal, bottom-up, tech-centric manner, users should instead start at the very top business process level for automation. This would empower business users to become more self-sufficient in automating processes and allow the process to match the high frequency changes. In turn, this would lessen the burden on IT so they can deliver on more core tasks. And once these business processes that are automated by the business users become more critical to the business, they can be taken over by IT. This would allow the organization to keep pace with digital transformation, empower business users, and lessen the load on IT. It also provides visibility and allows standardization of business processes, enabling IT to become a stronger business partner.
Defining a New Business Process Automation Platform
The market needs a new business process automation platform that empowers business users to create and manage end-to-end lifecycles of business processes, and work independently of IT.

With the advent of the cloud – a lot of the IT maintenance of infrastructure and software can be offloaded. If the process automation platform is cloud-based and is truly business-user friendly, it is possible to deliver on this vision.

So, let's describe what functionality is required of a cloud-based business automation platform:
It must automate manual workflows, mobilize business processes, and accelerate process improvement. Examples include content reviews and approvals, work authorizations, and service escalations.
It also needs to include workflow services to improve productivity and eliminate manual repetitive tasks with flexible routing, configurable rules and approval hierarchies, and delegation support.
It should also allow users to dynamically alter process flows based on actionable insight on process health and SLAs to correct for improper business execution and bottlenecks.
Business users should be empowered to rapidly build, customize and change business applications in a collaborative manner. Pre-packaged process templates and starter patterns allow users to quickly and easily rollout new business services and custom applications in a zero-code, declarative fashion.
Another requirement would be rich integrations with both SaaS and on-premise applications, to allow business users to extend and get more value from existing technology investments.
Once these capabilities are in place, organizations can think beyond process automation and create an underlying foundation that offers a best-in-class, standards-based platform across all layers – from hardware to application layer. This comprehensive platform would give companies a high performance, secure and reliable infrastructure. An ideal solution would be a one-stop shop for everything a business user, IT professional and developer needs to build and deploy applications to the cloud.
Summary & Conclusion
A business process automation platform in the cloud, specifically designed for the business user to allow full lifecycle management of business processes, can deliver on this solution.

Digital transformation is forcing organizations to quickly deploy and adapt processes to meet the tactical and strategic demands required by the business. Organizations not only need to find a way to circumvent the traditional approaches to technology implementation, but they also need solutions that are more intuitive to use and offer a more compelling experience for business users who are interacting with the processes so that IT can be freed up to work on core tasks.
---
Mala Ramakrishnan is a Director of Product Marketing for the Oracle Process Cloud. Oracle Process Cloud Service is part of the Oracle Cloud Platform, an integrated suite of platform services that make it easy for developers, IT professionals, and business users to build, extend and integrate cloud applications.